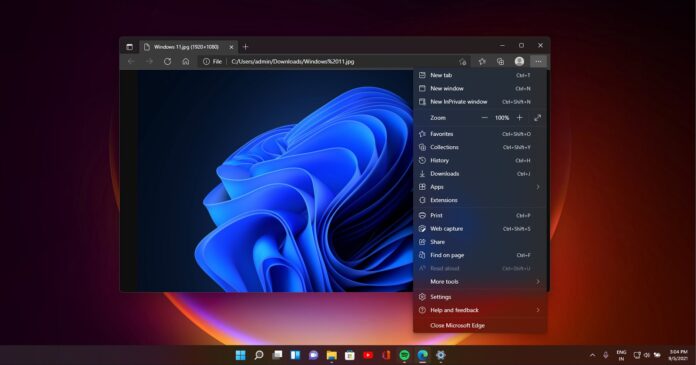 By default, browsers like Microsoft Edge and Google Chrome do not run extensions in Incognito mode by default for privacy reasons. That's because extensions request wide-reaching permissions (including access to data on websites) and it can be a problem when you install malicious or privacy-invading extensions.
Microsoft is exploring a similar approach for normal tabs, but the privacy-friendly feature will be entirely optional and temporary. The company plans to give users control over extensions on a websites basis. Extensions have permissions to all websites, but this can be controlled using a new Microsoft Edge feature.
At the moment, if an extension is causing issues with a particular website, you can't do anything about it other than removing it from Microsoft Edge. Starting Microsoft Edge's upcoming version, users may restrict access to extensions on certain websites i.e blocking extensions from reading data on the selected website.

As you can see in the above screenshot, this experimental feature lets you restrict access to specific sites, e.g. Wikipedia.org only. If you want to disable extensions for all websites, you can always do it from the browser's settings.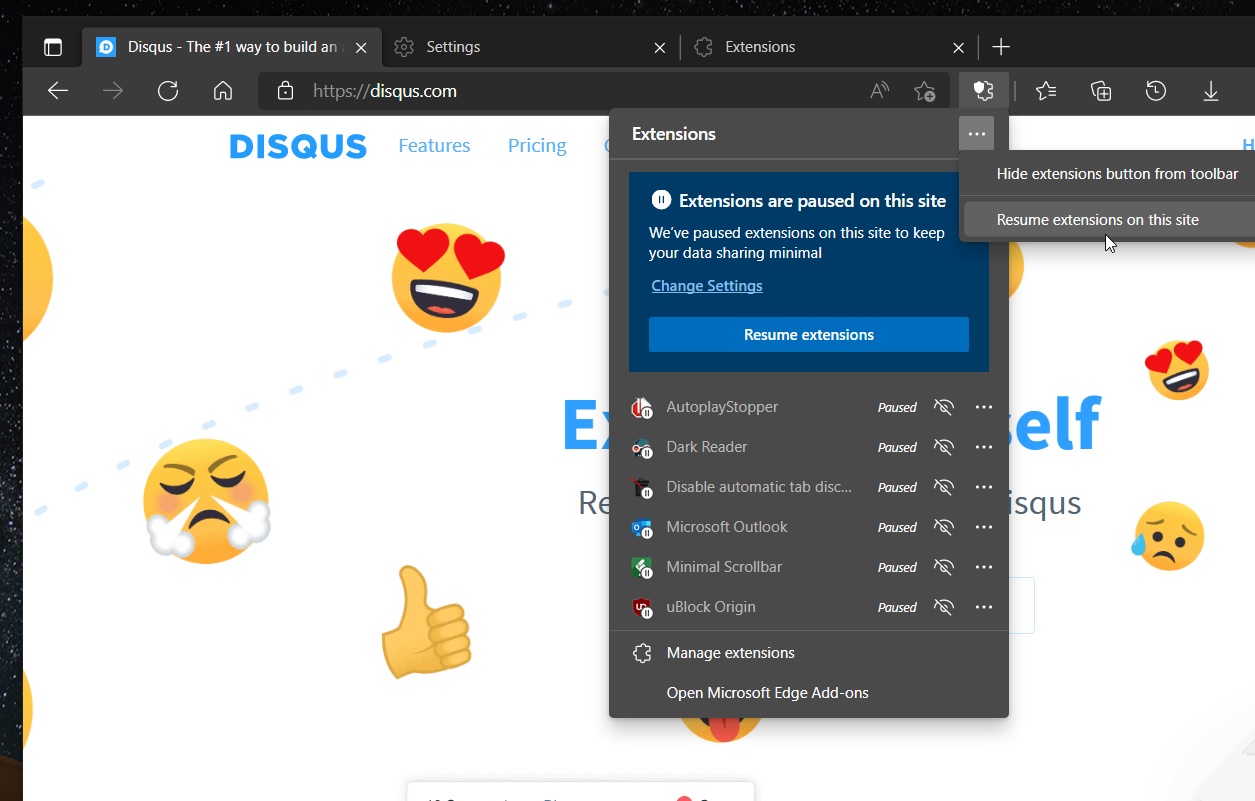 Microsoft is A/B testing the new privacy or security feature and it may not appear for everyone in Edge Canary.
When you pause extensions, the site (if open) is reloaded automatically. Note that it pauses extensions temporarily only and all extensions are paused. You cannot select and pause specific extensions at this point, but we won't be surprised if such a functionality is added in future.
After extensions have been paused, a banner stating "We've paused extensions on this site to keep your data sharing minimal" will appear on the website.
Edge's sleeping tabs receives a major update
In related news, Microsoft Edge version 100 made significant improvements to Sleeping Tabs in the browser.
For those unaware, Sleeping Tabs is a flagship feature that puts open tabs to sleep if they're not being actively used. It helps reduce the load on the hardware and it can be enabled simply from the settings.
Microsoft has confirmed that the feature contributes to better performance and responsiveness of the OS.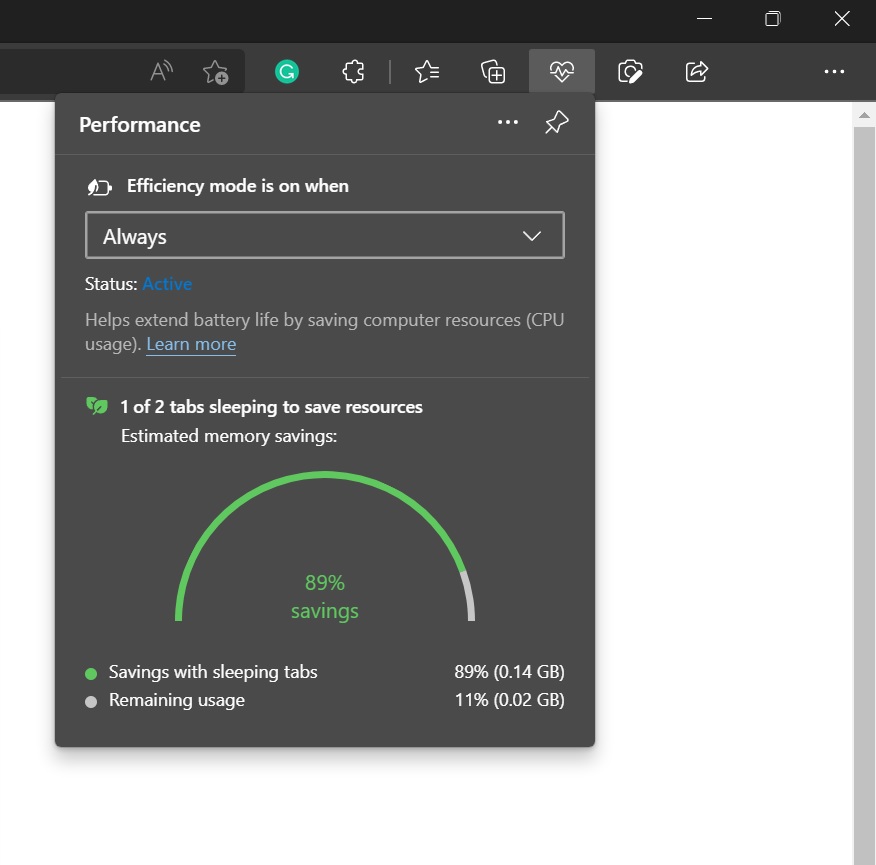 Starting with Edge 100, the sleeping tabs feature will put pages sharing a browsing instance with another page to sleep and save resources. You can expect up to 8% additional resources saving.
This means the browser can now save 85% of memory and 99% of CPU if you use sleeping tabs.
You can also monitor resources and how much RAM the feature is helping to save from Edge's menu.