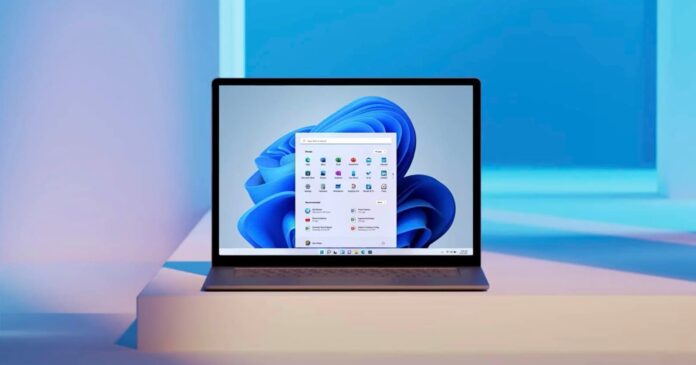 Windows 11 Build 22567 is now rolling out with a number of design improvements and a few new features aimed at improving Windows Update. Today's preview release is available for those in Dev Channel and it won't install on unsupported machines unless you modify the registry or upgrade RAM to at least 4GB.
The preview update is called "Windows 11 Insider Preview 22567 (NI_RELEASE)" and it is from the active development branch codenamed "Nickel". Microsoft says new features in the update is not linked to any particular version of the OS, but we're expecting some of these changes to show up in Windows 11 version 22H2, this year's first major update.
Build 22567 is not as big as previous updates, but it comes with plenty of improvements for the Windows Update and Microsoft account settings page. As per the official release notes, Windows Update now prioritizes updates in the background when significant amounts of energy sources like wind or solar are available.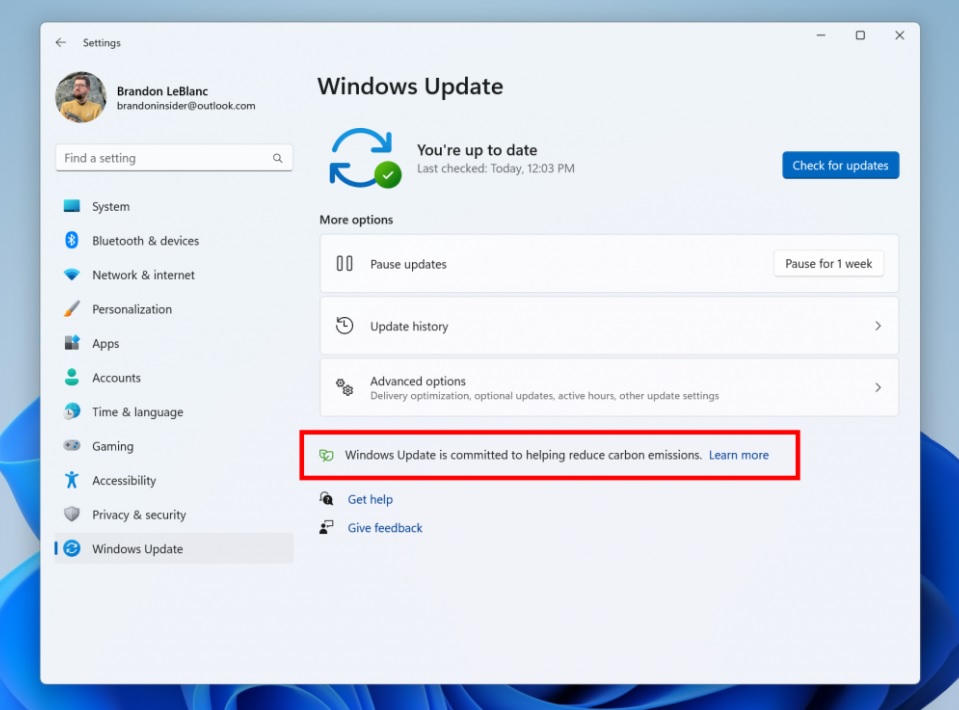 This move is part of the company's efforts to reduce carbon emissions and help the tech giant meet its goal. You can still choose to download and install Windows Updates immediately by navigating to Settings > Windows Update > Check for Updates.
So how does the energy-saving feature works? As per Microsoft, Windows Update will pull regional carbon intensity data from electricityMap or WattTime. If the feature is supported in your region, a text will appear on the settings page. However, remember that the feature is still rolling out, so it may not appear for everyone at the moment.
What's new in Windows 11 Build 22567
Microsoft is introducing a new "Your Microsoft account" feature under Settings > Account to help users monitor their OneDrive storage, payment, subscriptions and Microsoft 365 information within Windows 11.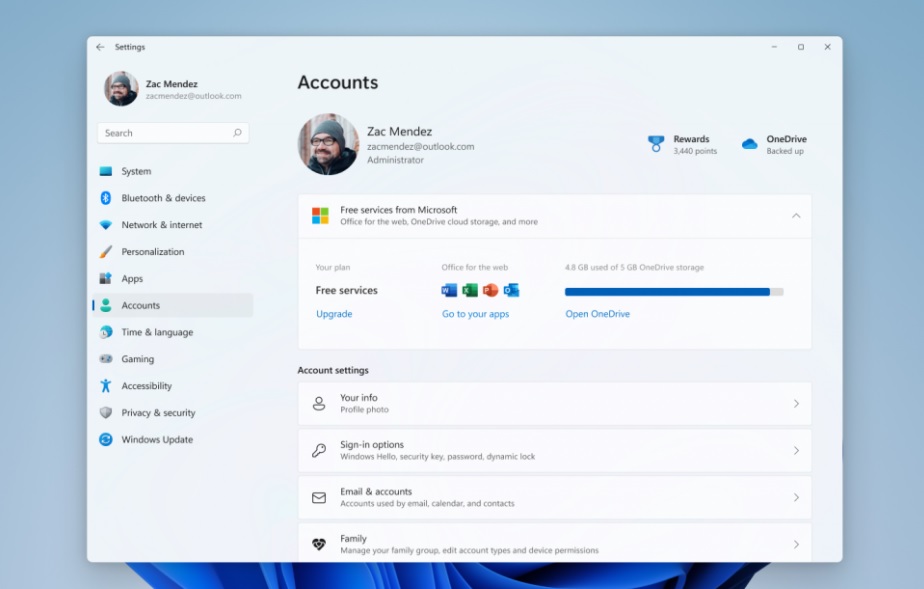 In today's update, you can now view a new interface for Microsoft 365 subscription management. Likewise, you can now view payment details within the subscription card experience.
If you don't a subscription, Microsoft will use the Settings page to highlight the benefits of Microsoft 365. You can still access your Office Web Apps, OneDrive storage or upgrade to a Microsoft 365 subscription if you don't a premium account at the moment.
Additionally, Microsoft is updating Windows 11's OOBE (out of the box experience) with Android phone integration. You can link your phone and PC directly from the OOBE screen, so you will get instant access to everything on your phone, right after setting up your desktop for the first time.
The integration will allow users to access apps, text messages, calls, and more on their PC.
New "Open with" dialog on Windows 11
Microsoft is introducing a new design based on WinUI for the "Open with" or app picker dialog box to align with Windows 11 Fluent principles.
The updated dialog box, which replaces Windows 8-era dialog, enables support for light and dark themes.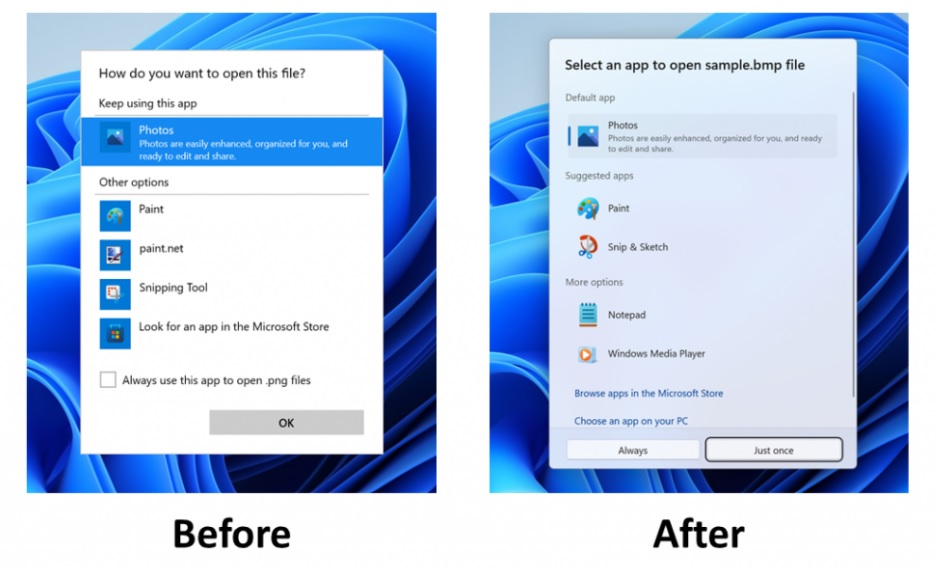 Microsoft is beginning to roll out the feature, so it isn't available to all testers just yet.
Other improvements in Windows 11 Build 22567:
Microsoft is exploring support for a new security feature called "Security App Control (SAC)" which blocks untrusted or potentially dangerous apps. The feature aims to protect users without getting in their way and it can automatically detect dangerous apps. You will find the feature under App & Browser Control section.
A small animation would appear over the pinned app on the taskbar. Microsoft is refreshing multi-finger touch gestures to include responsive and delightful animations.
Microsoft is bringing voice typing packs to the Microsoft Store for device-based speech recognition.
You can now choose which microphone to use in voice typing when you have a microphone.
Under the hood improvements should make it easier to find settings within the Windows 11 Settings app. It fixes issues with Settings search and provides users with a list of more accurate search results.
How to install Windows 11 Build 22567
To install Windows 11 Build 22567, follow these steps:
Visit Settings > Windows Insider Program.
Switch to the Dev Channel.
If you're on stable or beta, switch to Dev.
Click on "Check for updates".
Select "Download & Install".
Click on "Restart now".