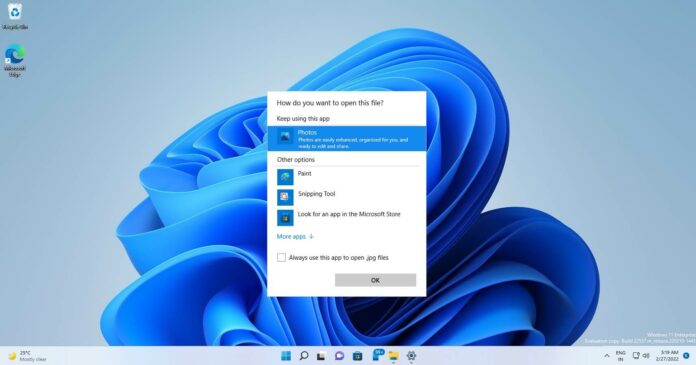 As part of the broader WinUI/Fluent Design push with Sun Valley 2, Microsoft is testing a small tweak to one particularly important and frequently used component when managing files on Windows 11. The 'app picker', which allows users to select an app for files, is getting updated with a new modern design.
At the moment, when you try to open files having unknown extensions, a pop-up would appear on the screen asking you to select an app that could be compatible with the file you're trying to view. The pop-up is called "app picker".
Files launch in whatever app is set as the default program. If you want to change the default app for a particular file type, you can either do it in Settings or open File Explorer and right-click on the file you wish to modify. For example, you can right-click on a .txt file and select a third-party app from the pop-up menu.
The pop-up menu is currently based on Windows 8 design principle, but the tech giant is finally testing a redesigned "app picker" with Windows 11's Fluent Design.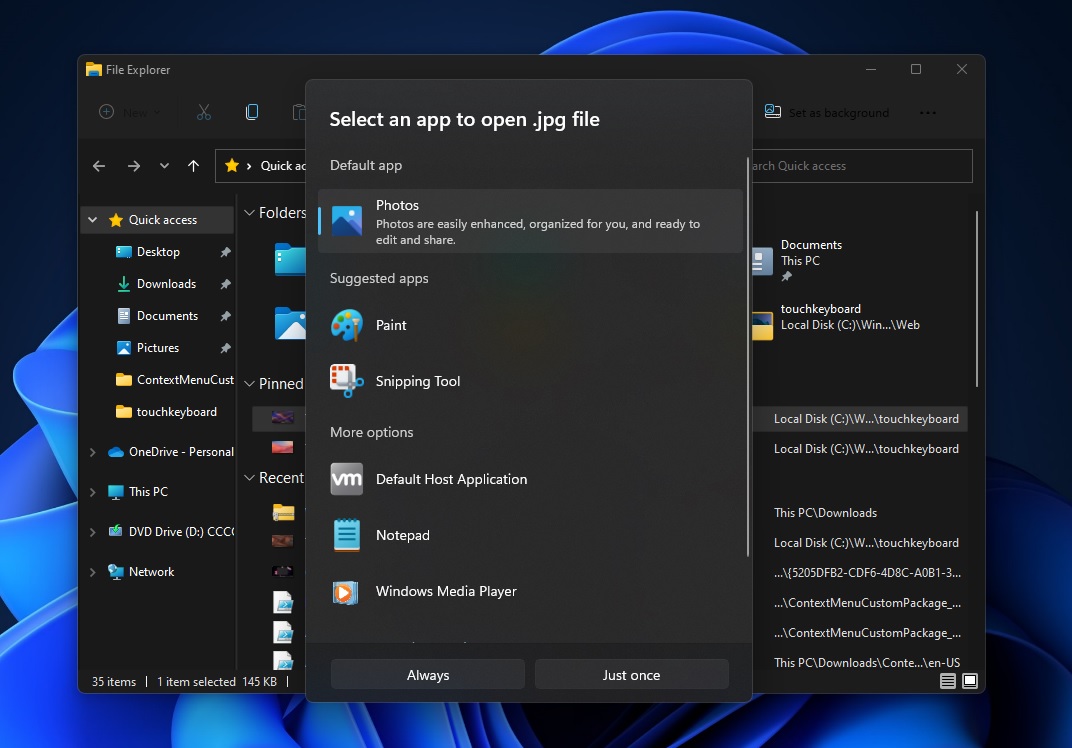 The functionality remains unchanged, so you can still simply click on a file and select a specific app for just one time, or you can enable the option to always open a file type with a particular app. "Look for another app.." lets you opt to search the Microsoft Store to find and select another app not available in app picker.
As you can see in the above screenshot, Windows 11's new App Picker aligns with the company's plan to apply Fluent Design and WinUI everywhere.
Compared to before, everything is slightly larger, and the app picker makes better use of the available space. Users also don't have to deal with Windows 8 design when selecting the default app for a particular file type.
Overall, this is a very nice improvement and it is currently available to some users using Windows 11 Build 22563 in the Dev Channel of the Windows Insiders program. It is worth noting that the design change will benefit all apps.
Other areas like File Explorer's built-in "file/app picker tool" is not yet and they still use design language from Windows 7-era, though it's likely that File Explorer related design changes will take time to roll out to consumers.