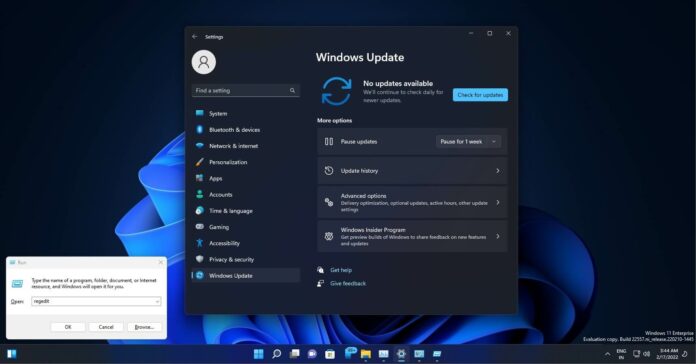 Windows 11 Build 22557 is now available with tons of new features, including app folders in the Start Menu, drag and drop for the taskbar, and more. Today's preview update also brings support for folder preview in File Explorer and adds a bunch of new features, improvements on top of Build 22000.
The update is called "Windows 11 Insider Preview 22557 (NI_RELEASE)" and it has been released from the Nickel Release branch, an active development branch not associated with any version of the OS. Changes included in today' preview update may or may not ship in the Windows 11 version 22H2, a big update scheduled to launch in the fall of this year.
Unlike previous updates, Build 22557 is actually the first big preview update for Windows 11. It comes with tons of features, such as drag and drop for the taskbar, a new privacy feature to highlight app windows being shared in Teams meetings, a new experience for "Focus Assist", and much more.
Microsoft's decision to remove drag and drop features from the Windows 11 taskbar was controversial and it has been heavily criticised by the community. As mentioned, this feature is now being restored, allowing users to easily share their media contents between apps by dragging and dropping over open apps on the taskbar.

Microsoft says the feature is particularly useful when you need to quickly attach a file in email clients like Outlook. Additionally, you can drag and drop apps onto the taskbar to pin apps without manually tapping on the app icon. You can also directly pin apps to the taskbar by dragging icons from the Start menu and dropping them on the taskbar.
What's new in Windows 11 Build 22557
In addition to major taskbar improvements, Windows 11's Start Menu is also getting support for folders, similar to what we have on Windows 10 or smartphones.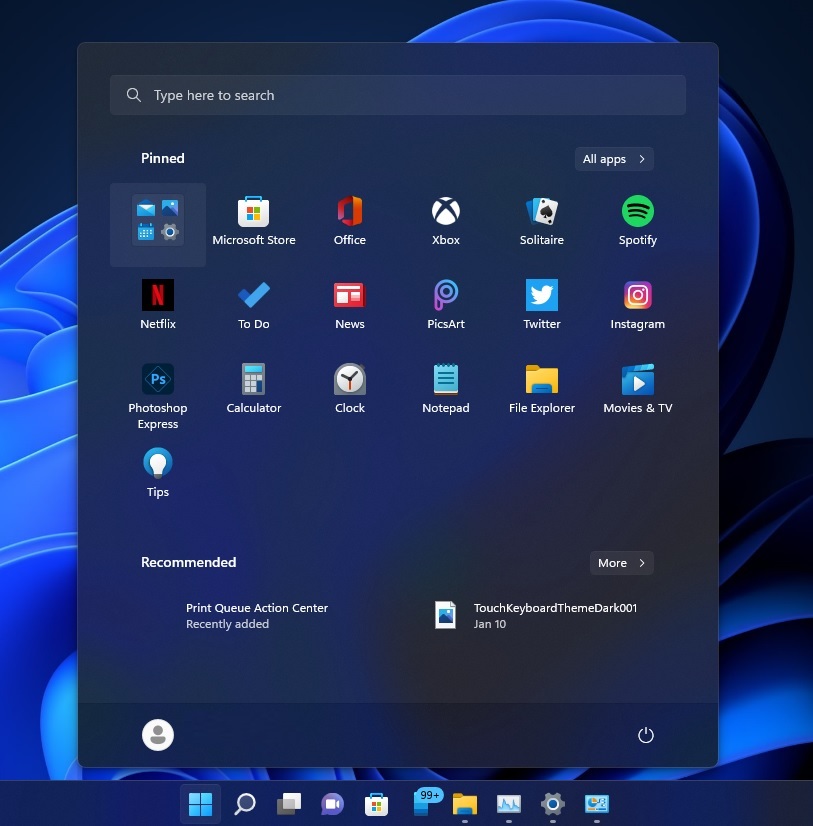 With folders, you can easily organize a messy Start menu and this also gives you the benefit of having more app icons on the Start. To create a folder, simply select and drag/drop an app onto another app in the Start Menu. Rearranging apps in the Start is also quicker if you have a bunch of things in app folders, according to Microsoft.
Folders can have a name and users can also rename folders later.
Do Not Disturb and Focus
Windows comes with a Focus Assist feature to make it easier to silence notifications and stay focused. Focus Assist is quite useful if you know how to use it properly and it is getting a big update as part of Windows 11 version 22H2 "Sun Valley 2".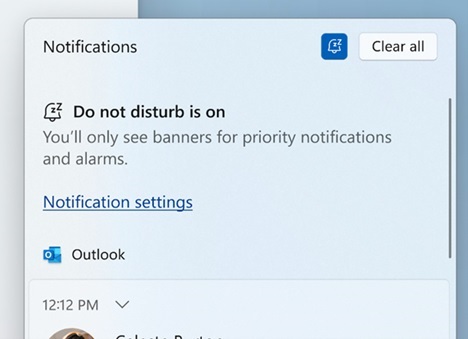 Focus Assist is now called "Focus" and it allows users to minimize distractions on their devices. Focus comes with features like "Do not disturb" and "Focus Sessions" in apps like Clock, which includes a focus timer as well as calming music from Spotify.
As the name suggests, Do not Disturb feature makes it easier than ever to reduce notifications on Windows. To use Do not Disturb mode, open Settings > System > Notifications and set up rules for it. It is similar to Focus Assist and it can be turned on automatically during your work hours.
If you don't want to miss certain notifications, you can set up exceptions for calls, reminders, emails or certain apps.
Live Captions
For people with disabilities, Microsoft is finally adding support for live captions, which should help users better understand audio. As the name suggests, the Live Captions feature would display captions from any content with audio.
The captions appear at the top or bottom of the screen, or they can be configured to appear in a floating window as well.
Users can also resize the caption window or customize the caption style.
File Explorer is getting new features
Build 22557 adds a new option called "Pin to Quick Access" for files. The pinned files will appear in a new section in Quick Acces, similar to how pinned folders currently do.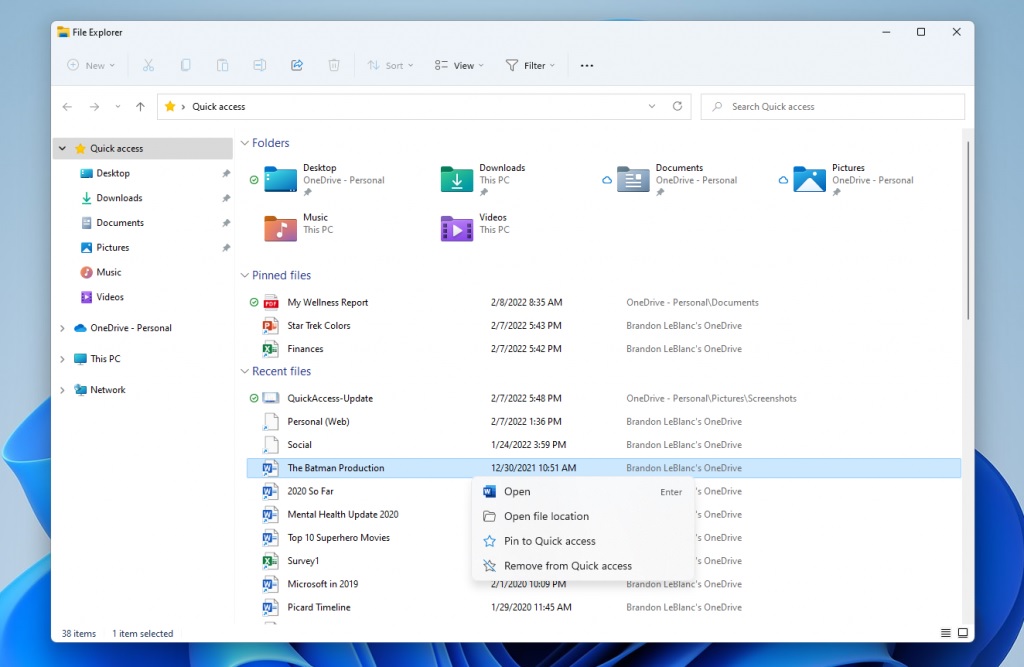 If you use a Microsoft account or work account with Windows 11, you can now discover Pinned and Recent files from Office.com in Quick Access. You can even view edits, comments, and other activities of files in OneDrive, SharePoint, and Teams from the OS' Details view tab.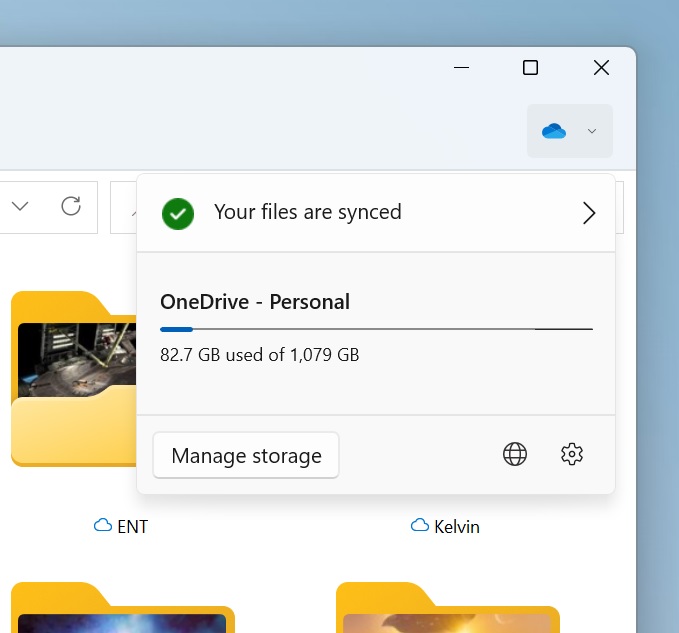 For those who prefer OneDrve over other apps, it is now possible to backup and manage cloud storage directly from the File Explorer. This new integration promises better privacy and security for files stored in OneDrive, and it will also ensure that your files are syncing correctly.
Microsoft is adding OneDrive tab to File Explorer, so you can view status and quota usage without navigating to the OneDrive web or its native app.
Snap Layouts updated with new design, animations
There is a new way to use snap layouts by dragging an app's window to the top of the screen. When you hold and drag a window to the top of the screen, a new zone would appear and you can drag the window to the zone to snap the app and add it to existing snap layouts.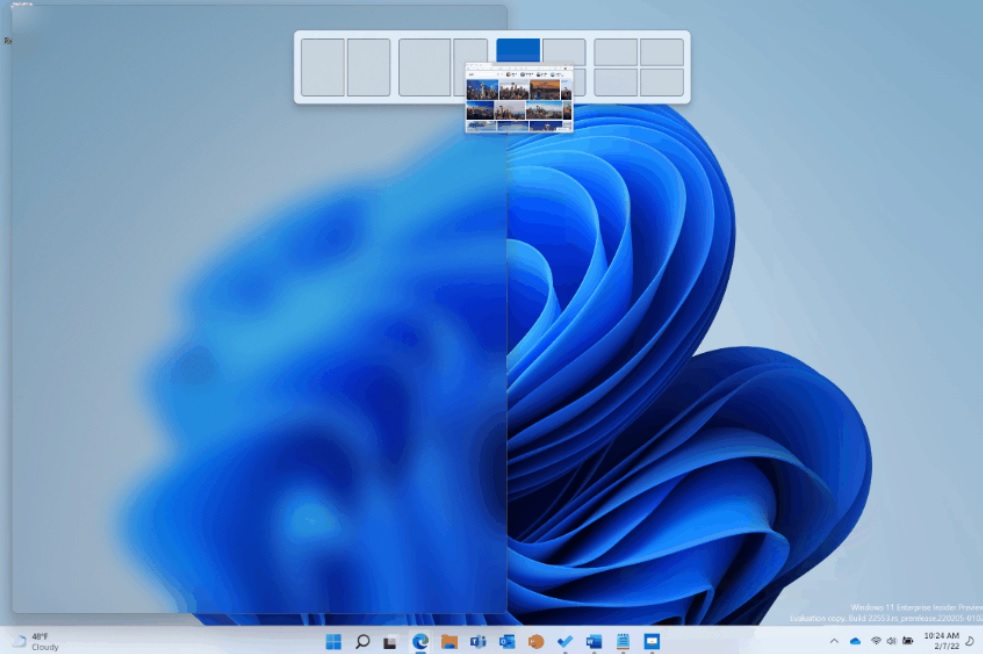 For the rest of the snap layouts, Microsoft has made improvements to animations to animate the snapping experience seamlessly for a delightful end-to-end experience.
New Task Manager
The leaked Task Manager is now available for everyone with Build 22557!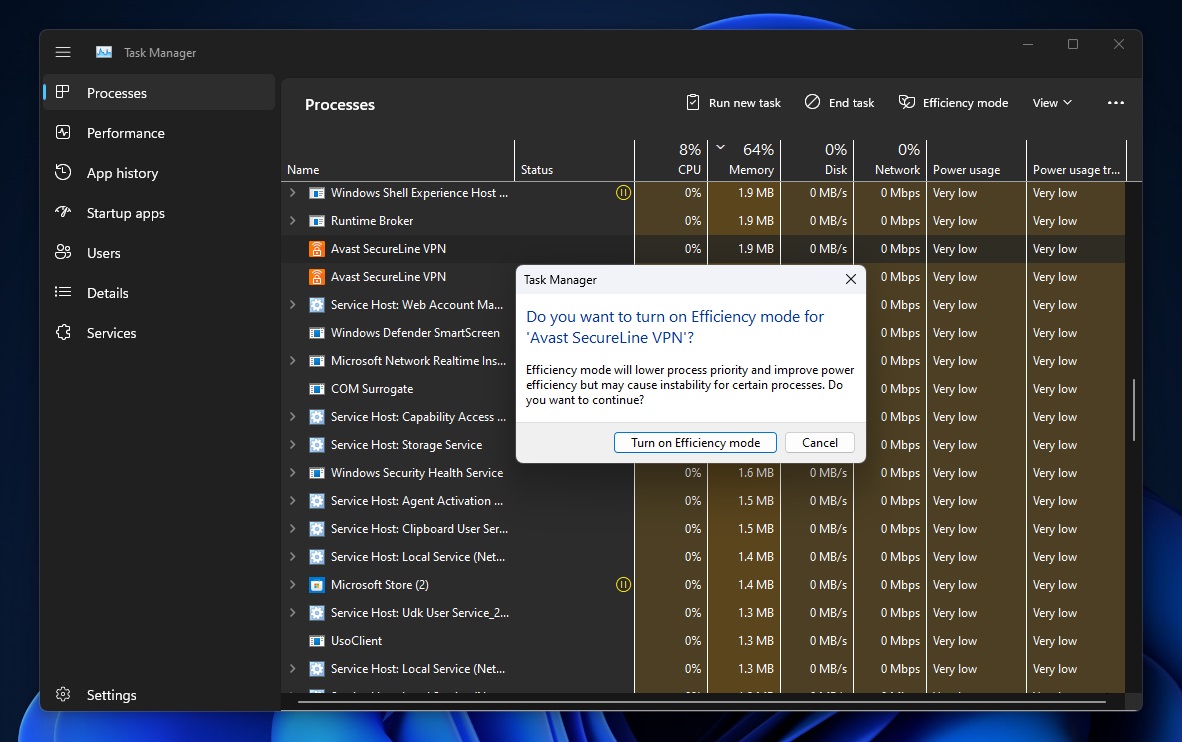 The most useful tool Task Manager is finally getting the Fluent design makeover everybody has been waiting for. The updated Task Manager features Mica, Fluent Design, WinUI buttons, rounded corners, a new layout for process, and dark mode.
At the same time, the Task Manager is also getting an efficiency mode to reduce the power consumption of selected processes, something that Microsoft promised for Windows 10 last year.