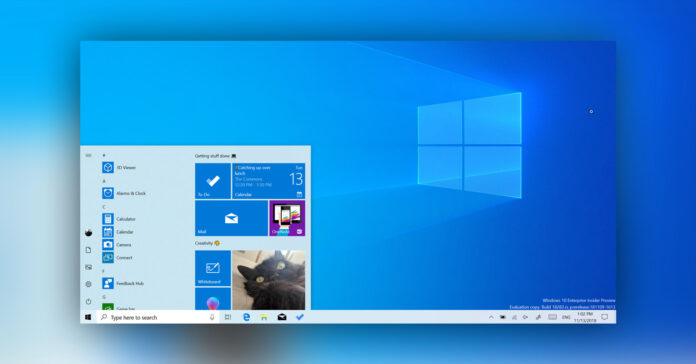 Windows 10 February 2022 cumulative update (not to be confused with major Windows 11 release coming this month) is now available for everyone. February 2022 Patch Tuesday update is about both security and non-security improvements, especially if you did not install the last few optional updates.
Windows 10 February 2022 update comes with fixes for 48 vulnerabilities in addition to 22 Microsoft Edge vulnerabilities. In terms of security, February 2022 Patch Tuesday is a pretty small release and it doesn't contain security fixes classified as Critical.
As per the release notes, Microsoft has patched as many as 16 elevations of privilege vulnerabilities, 16 remote code execution vulnerabilities, information disclosure vulnerabilities, 5 Denial of Service vulnerabilities, and more. Of course, there are additionally fixes included for Microsoft Edge.
Microsoft also confirmed the Patch Tuesday update contains quality improvements to the servicing stack. This update would make improvements to the component that installs Windows Update. Servicing stack updates are necessary to ensure a robust and reliable servicing stack.
To install the February 2022 cumulative updates, follow these steps:
Open Windows Update Settings.
Click on "Windows Update" and check for updates.
Click on "Restart now" when prompted.
Like previous monthly security updates, February 2022 Patch advances the build number of the operating system. Since this is a security update, the version number remains unchanged.
If you're on November 2021 Update, you will get Build 19044.1526. Likewise, if you're still using version 21H1, you'll get Windows 10 Build 19043.1526. While the build revision number would be different, updates include the same set of bug fixes as all recent Windows 10 versions are based on version 2004.
Windows 10 February 2022 cumulative updates:
KB5010358 (Build 10240.19204) for version 1507.
KB5010359 (Build 14393.4946) for version 1607.
KB5010351 (Build 17763.2565) for version 1809.
KB5010345 (Build 18363.2094) for version 1909.
KB5010342 (Build 19042.1526, 19043.1526, and 19044.1526) for v20H2, 21H1, v21H2.
Windows 10 February 2022 cumulative updates overview
This month's Windows 10 update has plenty of bug fixes. For example, Microsoft has fixed an issue where Bluetooth devices stop working if you actually use a broken Bluetooth device with Windows 10.
There are more fixes for enterprises. For example, Microsoft patched an issue where Active Directory Federation Services (AD FS) audit logging feature would not work properly. The company is also making a change that would cause issues with "Get-TPM PowerShell" command.
This error is experienced when users try to get Trusted Platform Module (TPM) information, and the additional error message would be 0x80090011. The cumulative update also addresses an issue where printing or printer service would not work properly or deliver wrong output when using USB on Windows 10.
Another bug has been patched where the Remote Desktop screen would stop responding when you use Advanced Video Coding (AVC) software encoding.
Build 19044.1526 for Windows 10 version 21H1
Windows 10 version 21H2 has received Build 19044.1526 (KB5010342) and it includes all fixes highlighted above.
What's new in February 2022 Update for Windows 10
February 2022 Patch Tuesday update introduces support for a feature called "Sync Your Settings", which will allow users to quickly migrate their apps to Windows 11. As the name suggests, "Sync Your Settings" is a backup feature and it can be used to automatically back up a list of Windows apps to your Microsoft Account.
You can quickly restore those apps on Windows 11 using the backup file synced to the Microsoft account.
Windows 10's News and Interests feed is also getting support for a new feature that will allow users to manage their Microsoft Edge profiles.
Known issues in February 2022 Patch Tuesday update
If you're on the latest version of the OS, you will run into issues when accessing recent emails in the search results of Outlook. Microsoft explained that the bug is linked to emails that have been stored locally in PST or OST files. It can affect features like POP and IMAP accounts, but you might also run into similar issues with Microsoft 365 account.
In February 2022 update, you might experience issues when connecting to Windows 10 PCs in an untrusted domain using Remote Desktop.
The error message states that "Your credentials did not work. The credentials that were used to connect to [device name] did not work. Please enter new credentials".
According to user reports, you can also expect these issues in the update:
0x80070246 error message when installing KB5010342 for Windows 10 version 21H2 (November 2021 Update). "There were some problems installing updates, but we'll try again later. If you keep seeing this and want to search the web or contact support for information, this may help: (0x80070246)," the error message reads.
There have also been reports of 0x800f0988 and 0x800f0900 error messages.