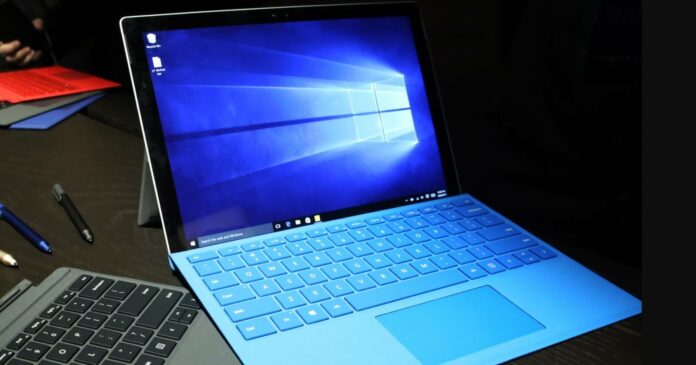 Windows 10 KB5010342 is out for version 21H2, version 21H1, and version 20H2. Microsoft has also published a new update for version 2004, but it requires an Enterprise/Education license. In addition to Windows Update, direct download links for Windows 10 KB5010342 offline installers are also live.
KB5010342 is a security-first update, but it does include non-security fixes, including a change that would allow surround sound audio to work smoothly when playing media contents via Microsoft Edge. Since the last month's optional update was pretty huge, there are numerous non-security fixes in this update.
For example, Microsoft has fixed an issue that causes Bluetooth devices to stop working when you attempt to connect Bluetooth devices. As always, Microsoft is pushing the update via Windows Update and Windows Update for Business, and the build revision number would be different for all Windows 10 versions.
If you've already installed version 21H2 aka November 2021 Update, you will get Build 19044.1526. For those still running Windows 10 21H2, they will get Build 19043.1526 with identical quality fixes. If you're on version 20H2 or older, expect the same set of changes and the build revision number would be Build 19042.1526.
Microsoft has ended support for Windows 10 2004, so you won't be getting this update unless you've enterprise or education edition of the OS. If you're on Windows 11, you'll be getting KB5010386 for your device.
If you check for updates today, you'll see the following update:
2022-02 Cumulative Update for Windows 10 Version 21H2 for x64-based Systems (KB5010342)
Or
2022-02 Cumulative Update for Windows 10 Version 21H1 for x64-based Systems (KB5010342)
Download Links for Windows 10 KB5010342
Windows 10 KB5010342 Direct Download Links: 64-bit and 32-bit (x86).
Windows 10 KB5010342 (Build 19044.1466) Full Changelog
According to the changelog, Microsoft has fixed several security issues and a bug whereby a feature called "Lightweight Directory Access Protocol" could fail to perform its operation if the following attributes are detected:
SamAccountName and UserAccountControl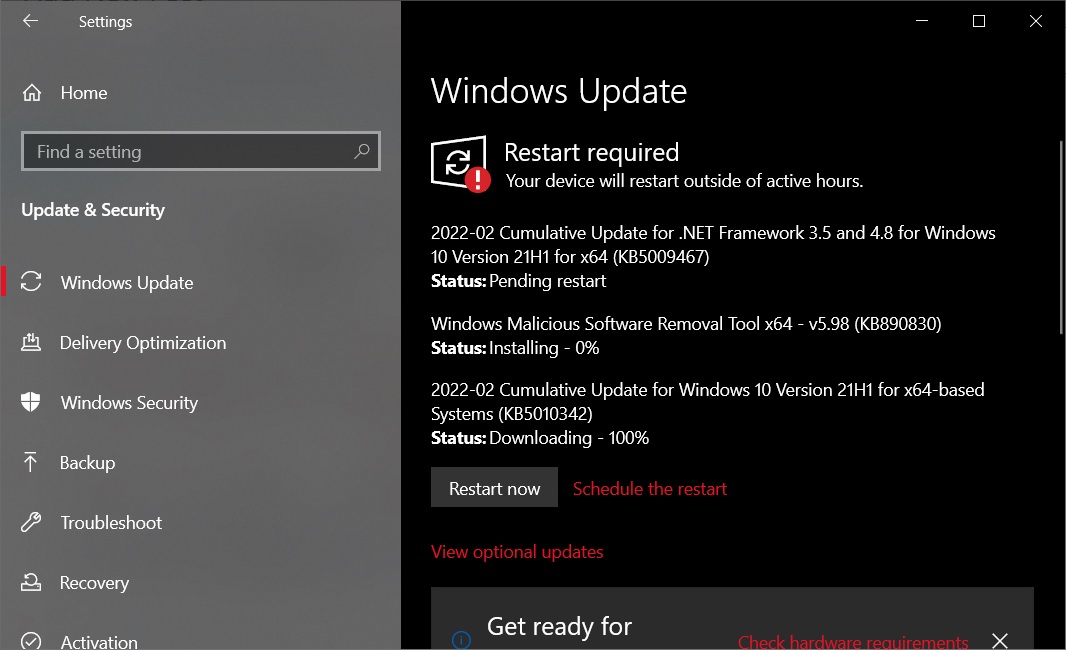 Likewise, Microsoft is introducing a new feature that would provide direct access to Microsoft Edge profiles within News and interests feed. You can always manage profiles directly from Edge, but there'll be a new shortcut for those who prefer to launch it via Windows 10's News and Interests.
Microsoft is adding a new reminder to Internet Explorer 11 that would notify users about its upcoming retirement.
Microsoft has made changes to Windows 10 to resolve printing issues when you print using USB on version 2004 or later. Another bug where apps stop working if you type text using the Chinese IME has been fixed.
As we mentioned at the outset, Microsoft has also fixed audio issues with Chromium-based Edge when streaming sites like Netflix. The update includes a fix for an issue whereby causes functioning Bluetooth devices to suddenly stop working if use a non-functioning Bluetooth device.
Interestingly, today's Windows 10 update adds a new feature called "Sync Your Settings".
This new feature is currently rolling out in stages and it would help users who are migrating to Windows 11. With "Sync Your Settings", you can create a backup list of your apps linked to your Microsoft Account. Once done, you can quickly restore those backed up apps on Windows 11.
Microsoft says it will begin enabling this new feature on more devices over the coming weeks.
Other bug fixes/improvements include:
Fixed an issue where lsass.exe could stop working and the device would restart. This issue occurs if you query Windows NT Directory Services (NTDS).
Fixed an issue that fails to apply the Group Policy Object (GPO).
Fixed an issue that prevents Robocopy from retrying the file copy process.
Fixed issues with verbose Active Directory Federation Services (AD FS).
Fixed a memory leak that occurs when you call WinVerifyTrust().