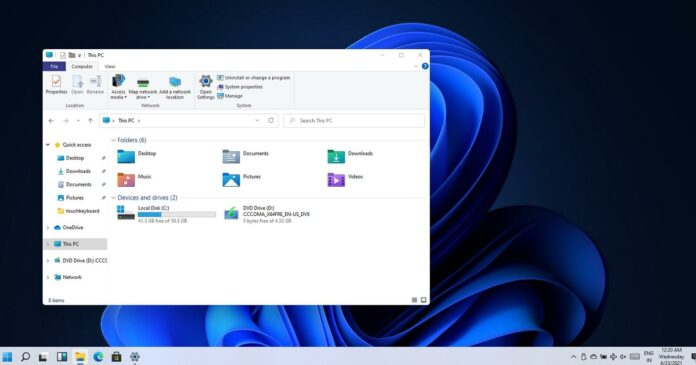 Windows 11 desktop is getting a few new features, and no they're not gadgets. According to references found in the preview builds, a future release of Windows 11 may include support for wallpaper stickers, which would be a new way to personalize the desktop to your liking.
Windows 11 includes a wide range of features to customize the appearance. Right now, you can change the look and feel of apps by switching between light or dark mode. Similarly, you can also use accent colours to make apps look better and reflect your personality. Or you can use apps with Mica, which is a new type of transparency effect.
It is also possible to change the desktop background with a custom image or use Spotlight in Windows 11 22H2. Microsoft is now working on a new feature called "Sticker Editor", a pre-installed app to help users make their own stickers similar to what we've in Telegram and add them to the desktop wallpaper.
This new idea will be offered in Windows 11 Sun Valley 2. You'll be able to select stickers using the Sticker Editor and personalize their look and add them to the wallpaper. It also appears that the sticker would persist across all wallpapers, but it may not work if you use a slideshow.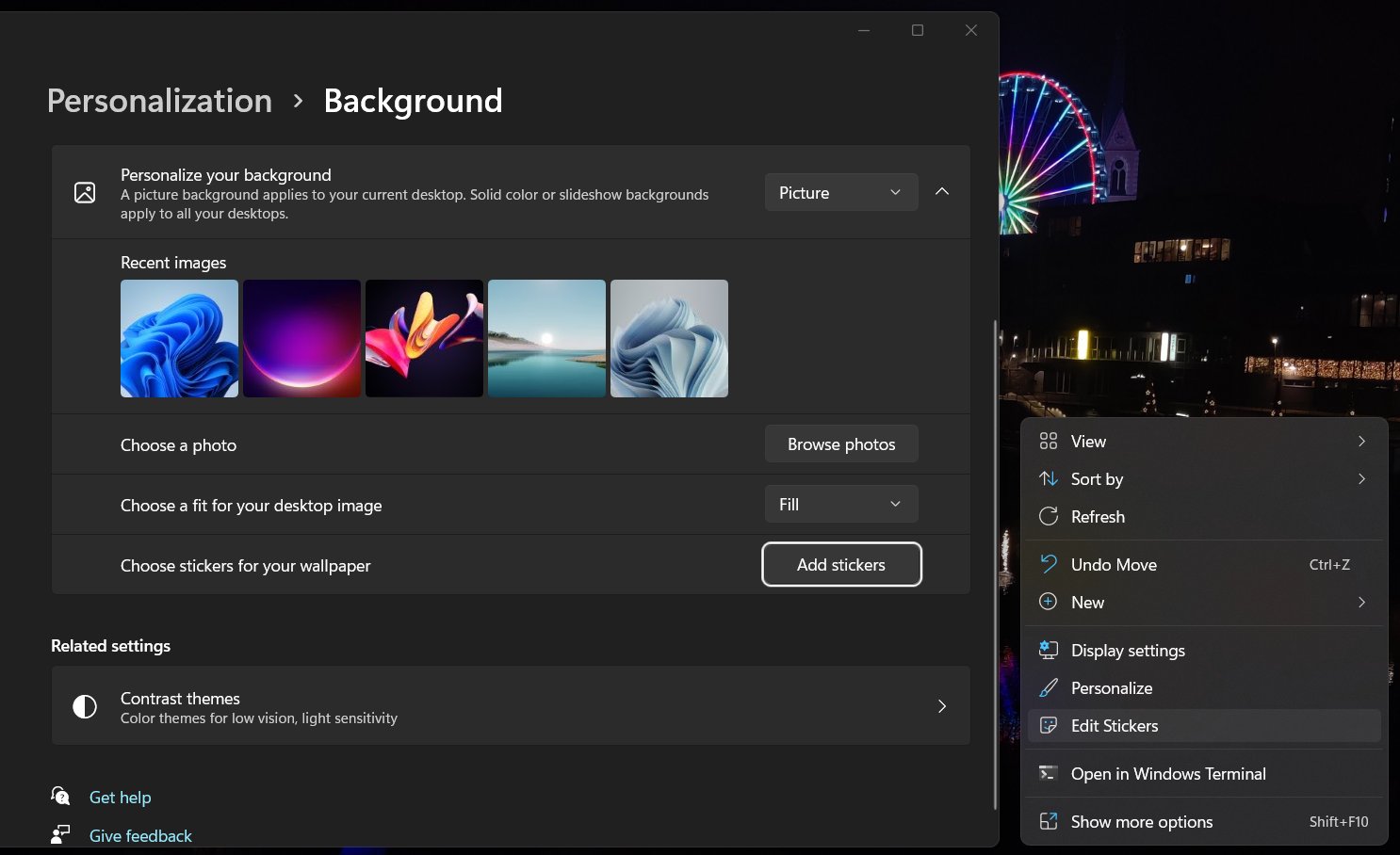 To use the new stickers on Windows 11, you simply have to access the personalization settings and scroll to the bottom to find the "Stickers" option. As you can see in the above screenshot, you should be able to open Sticker Editor by clicking on the "Edit Stickers" option in the context menu.
An early version of Stickers is coming in an upcoming preview build
Initially, you won't find a lot of stickers to choose from, but we understand that Microsoft intends to improve the feature and offer more stickers based on feedback. It's likely that Microsoft has enlisted the help of its Office designer team to help bolster the sticker options.
We don't know how these stickers are exactly going to work, but they are likely to be static for now and they won't be interactive. Also, this isn't the modern desktop gadget that some people have been waiting for.
If we had to guess, we have to think that many of the stickers available on messengers will find a new home on Windows 11 via third-party apps.
Given the feature shows up when we debug the running process in existing builds of the Nickel branch, it shouldn't take too long before we can try out stickers in Windows 11 preview builds.
Stickers are available in every other messaging platform and it's unclear if this will be a welcome addition to the millions who use Windows 11 daily.