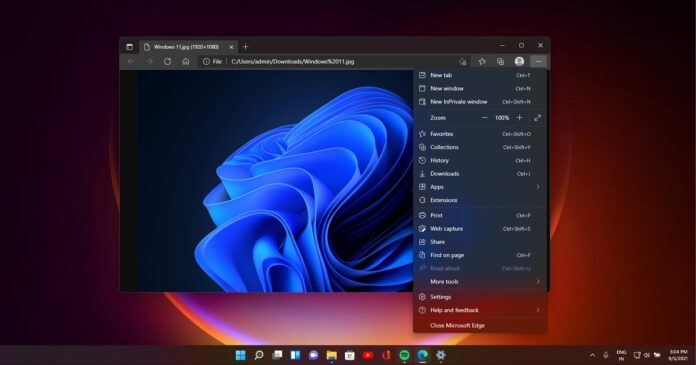 Microsoft Edge is getting more and more features almost every month, and one of the latest features is YouTube integration. YouTube panel seems to be part of the company's effort to integrate the RSS feed into the browser and contents will appear within Microsoft Edge's Collections pane.
More specifically, Microsoft is working on a feature that will allow you to follow your favourite content creators using Chromium Edge. This will allow users to access YouTube content with just a click. The new YouTube follow button, which will be added right in the address bar of YouTube URLs, will provide easy-click access to videos.
Microsoft is A/B testing the YouTube integration in Edge and not everybody can try it out, but if you want to try your luck, download and run Edge Canary. It appears that the feature is enabled by default and users can try it by simply visiting YouTube channels.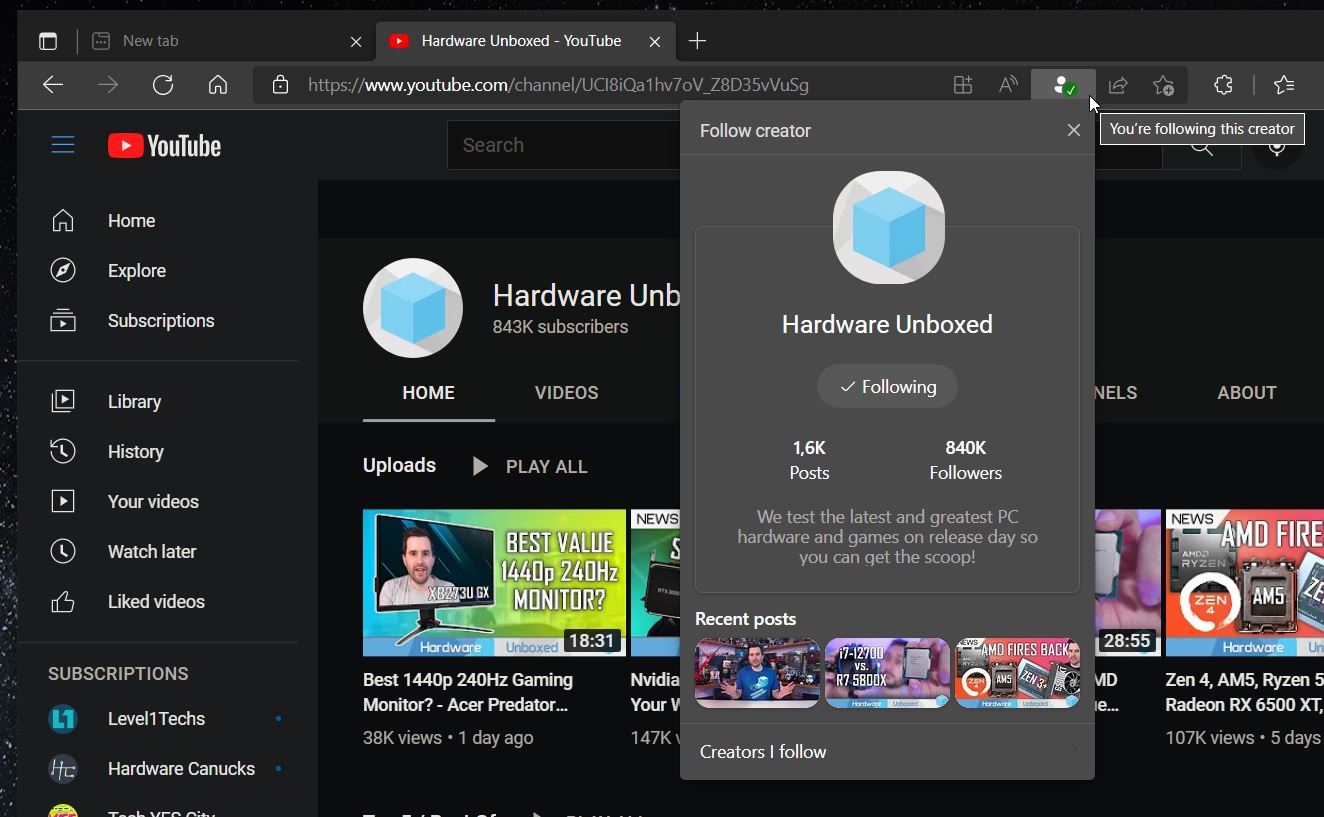 As we mentioned at the outset, the Microsoft Edge YouTube feature seems to be based on the upcoming RSS feed integration. Microsoft is trying to add RSS feeds called "Followable" to the Collections menu and this will allow users to "follow" websites having an RSS feed.
When you follow a YouTube creator or website, Microsoft Edge will deliver a curated list of the latest updates within the Collections pane. The Collections tab will still appear on the right side of the browser, but you'll need to add a site or YouTube channel to the list before you can access the feed.
Microsoft Edge's RSS feed or YouTube feature is rolling out to select users, so don't fret if you're not seeing the upgraded Collections experience.
Microsoft Edge's Discover tab
In addition to RSS feed integration, Microsoft also appears to be experimenting with a new "Discover" tab. Unlike Google Chrome's Discover tab, Microsoft Edge's Discover tab will let you discover similar websites and content via Bing.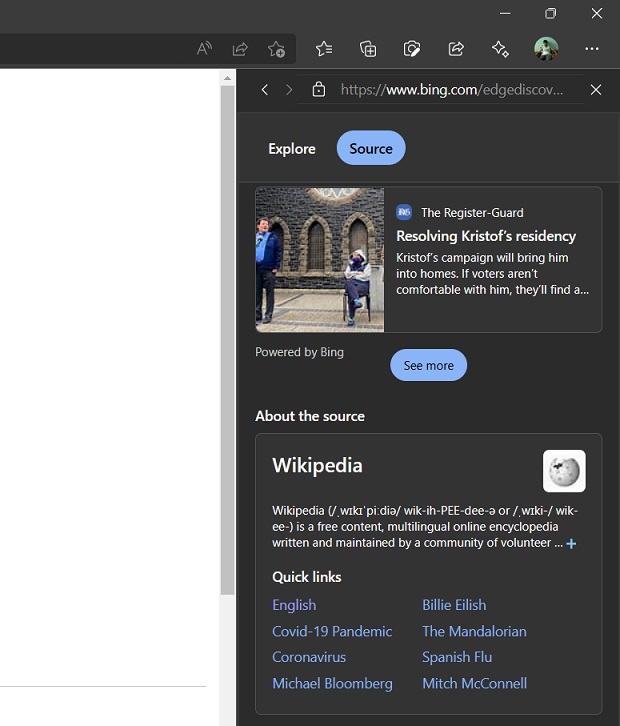 Like the RSS feed, Microsoft's new Discover tab is available in Edge Canary for select users and the feature will appear on the right side of the browser only. As shown in the above screenshot, you'll be able to access the new Discover tab by simply clicking on the new button.
If you're already using Edge Canary and the Discover button isn't available, then there's nothing you can do. Edge features are rolled out in stages and Microsoft will enable Discover tab or YouTube integration in a future update on your device.