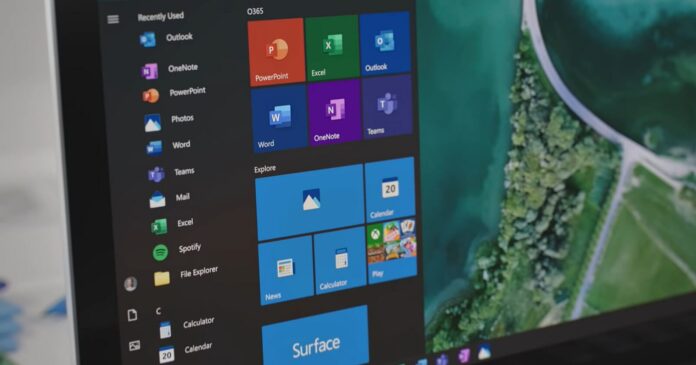 This year's first cumulative update is now available for Windows 10 version 21H2, version 21H1 and later. The patch is out via Windows Update, but Microsoft has also published direct download links for Windows 10 KB5009543 offline installers. The offline installer is particularly helpful when you're having issues with Windows Update.
KB5009543 is a security-only patch and it will also include last month's optional cumulative update. However, this patch doesn't come with general improvements or non-security fixes. That's because there was no C release in December due to the holiday season (announced by Microsoft last month).
Since there was no C release or optional cumulative update release last month, there's no new non-security content rolled into the B release. For those unaware, a security update includes fixes from previous months in a single package. In other words, if you did not install December updates, you will still get those fixes in today's patch.
The last major update fixed various issues including a bug where variable fonts render incorrectly. Another bug has been fixed where the 32-bit version of Microsoft Excel could stop working on certain devices. A bug that displays characters at the wrong angle has been fixed in this release.
If you're on Windows 10 version 21H2 (aka November 2021 Update), you will be getting Build 19044.1466. For those on version 21H2, they will get Build 19043.1466 with the same set of bug fixes. If you're still on version 20H2, there's a new update with Build 19042.1466.
Remember that version 2004 support has ended so there'll be no new updates for it. For those on Windows 11, Microsoft has published KB5009566 for your device.
If you check for updates today, you'll see the following update:
2022-01 Cumulative Update for Windows 10 Version 21H2 for x64-based Systems (KB5009543)
Or
2022-01 Cumulative Update for Windows 10 Version 21H1 for x64-based Systems (KB5009543)
Download Links for Windows 10 KB5009543
Windows 10 KB5009543 Direct Download Links: 64-bit and 32-bit (x86).
Windows 10 KB5009543 (Build 19044.1466) Full Changelog
Microsoft has fixed an issue where Japanese Input Method Editors (IME) may not work as expected on Windows 10. The text you enter could appear out of order and the text cursor will have issues unexpectedly in apps that use the multibyte character set (MBCS).
Additionally, Windows 10 Build 19044.1466 also includes the servicing stack updates, which is responsible for Windows Updates on your system. In theory, installing this security patch should also make Windows Update itself reliable so that your devices can also scan and receive updates.
Known issues in Windows 10 update
Microsoft is aware of a few known issues in Windows 10 update. As per the changelog, a bug in Windows Update could affect the Outlook search. This is a known issue in updates released after November and it can block emails from appearing in search results for Outlook users.
It's not yet known how the search box is unable to search emails on Windows 11, but Microsoft says it's actively investigating, and we'll learn more about the situation in the coming days.
In the meantime, you can disable the Windows Desktop Search and use Outlook's built-in search box. If the workaround is not working in your case or you're unable to search emails on Windows, open the Windows Registry Editor and go to the following path:
HKEY_LOCAL_MACHINE\SOFTWARE\Policies\Microsoft\Windows
To fix the issue, simply create a new key and name it "Windows Search". Edit its DWORD value to "PreventIndexingOutlook" and press Enter 1 in the Value data box. You can now close the Registry Editor, restart the Outlook app or Windows itself, and a search box will start crawling emails again.
Microsoft is currently working on a fix and we don't have an ETA at the moment, but given a new optional update will be out later this month, it is likely that the upcoming patch will address this issue.