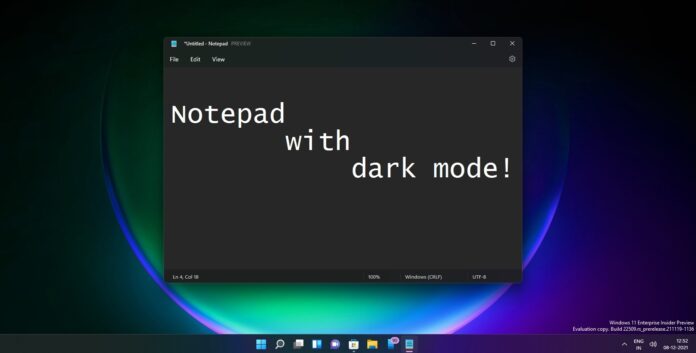 This year's first big Windows update is all about refreshed apps for Windows 11. Microsoft is rolling out a new Notepad app, Windows Media Player and Photos app's new image editor experience to more users. While the new Notepad is currently available to Beta Channel users, the Photos app and Media Player are now available for everyone.
As you're probably aware, Windows 11 is all about design improvements and Microsoft has been trying to make its native apps match the new look and feel. At the time of the Windows 11 launch, some apps felt out of place, such as Notepad and Groove Music. The company is now trying to update these apps with a new unified design so they look similar.
This week Microsoft is making the Notepad app available for users in the Beta Channel, which means it can now be installed on Windows 11 Build 22000 or newer. Notepad, which remains the go-to app for most users, is getting support for dark mode, redesigned menus, and a dedicated settings page.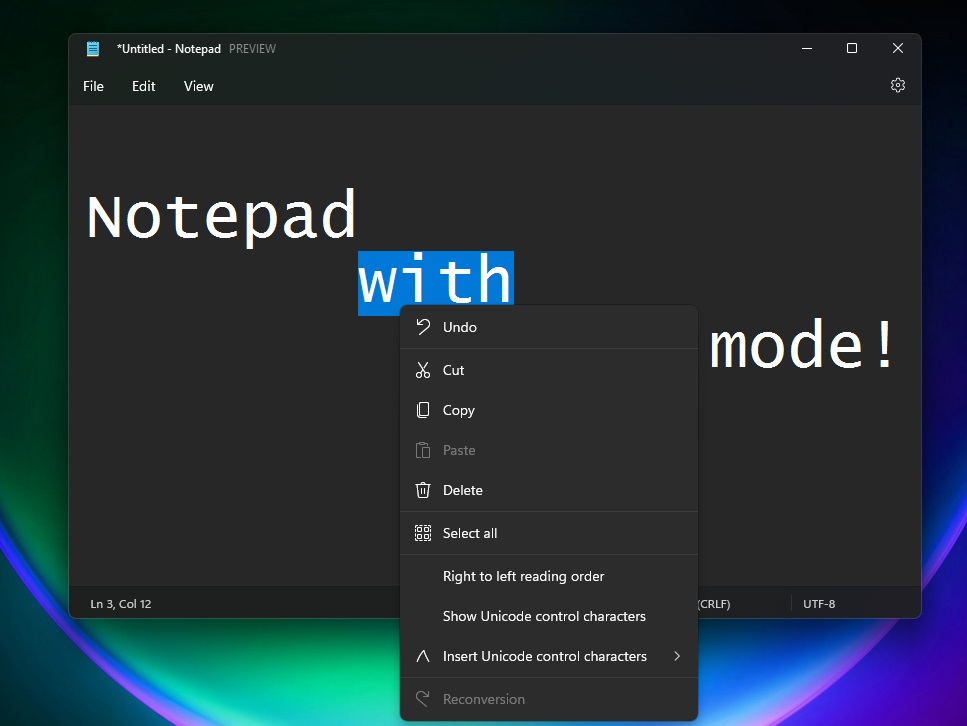 Windows Notepad refresh retains the familiar design with a touch of WinUI and Fluent Design. For example, Notepad now uses rounded corners on the right-click context menus, top-level windows, menus, pop-up notifications, find tool, and more.
Microsoft has also enabled support for new icons and animations based on WinUI. There's a new settings page that lets you change the font and theme for the app (including dark mode!). You'll be able to modify the built-in settings to allow more file types to be accessible.
After this release, Notepad has become a Store-updateable application and it has its own page on the Microsoft Store.
At the moment, Notepad is available to beta channel users only and it will begin rolling out to the general public soon.
Photos app
Microsoft's redesigned Photos app is now available for everyone and it includes support for a new cropping tool, aspect ratio options, and more. You can also easily customize the photos, make adjustments to lights, and use new mark-up options.
The cropping tool now opens within the image preview screen and you can also browse between multiple images without switching between images, thanks to the new bar that appears at the bottom.
Groove Music is now Windows Media Player
For users outside Windows Insider Program, Microsoft is replacing Groove Music with Windows Media Player. The redesigned Media Player is based on Groove Music and it also lets you play videos including MKV and MP4s.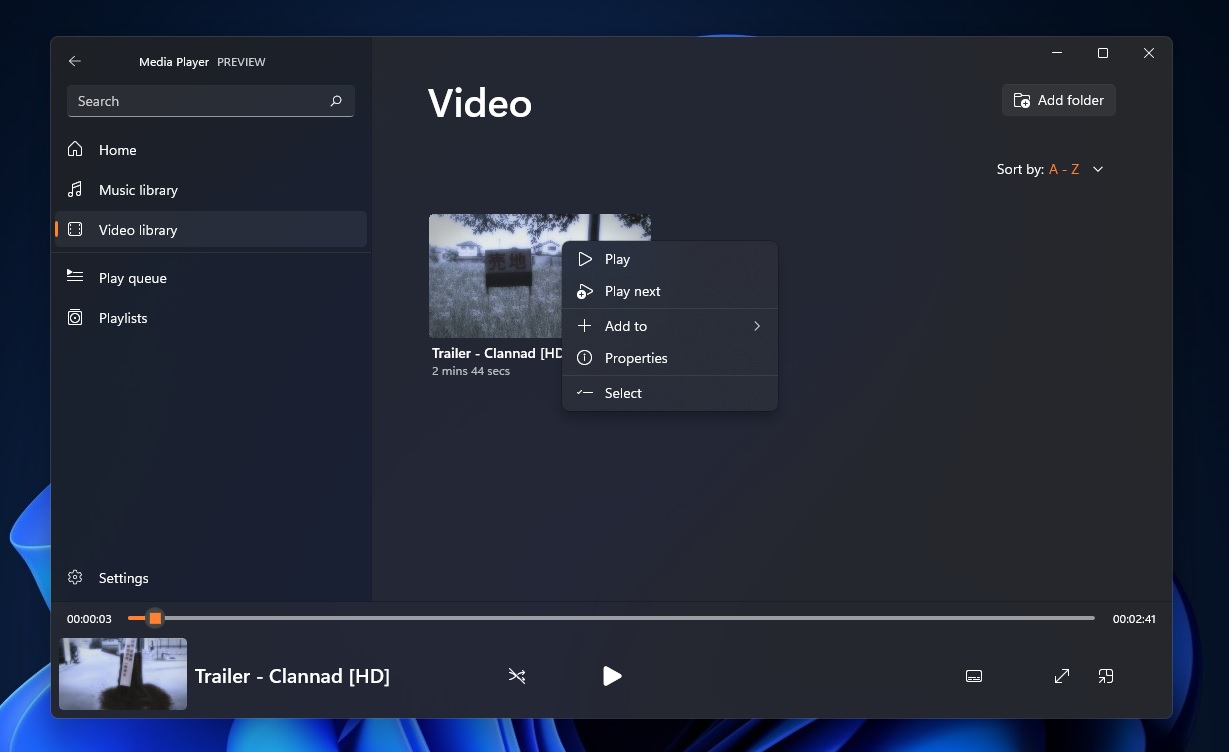 It's the most significant update of Groove Music in years, similar to Notepad refresh on Windows 11. However, don't expect significant changes to overall performance and supported video format.
That's because Windows Media Player is based on Groove and Movies & TV app concept, so it's not ready to replace powerful media players like VLC and MPV.