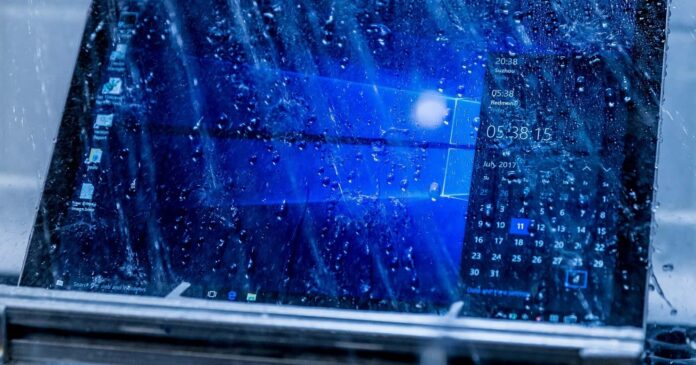 Windows 10 December 2021 cumulative update is now available for users and it is the last update for the operating system in 2021. Unlike the previous updates, December 2021 Patch Tuesday is a small release with a few security fixes and multiple non-security fixes for Windows 10 version 2004 or later.
Windows 10 December 2021 update addresses at least six zero-day vulnerabilities, according to official release notes. Microsoft confirmed that a total of 67 security issues were addressed in this release, including a vulnerability in Windows Installer which was used to distribute malware.
As part of the security update, Microsoft fixed 60 issues classified as "Important" and 7 issues classified as "Critical". According to official release notes, Windows 10 has received fixes for Denial of Service, Elevation of Privilege, Remote Code Execution, Information Disclosure and Spoofing vulnerabilities.
Microsoft is also rolling out new improvements for the servicing stack which is responsible for Windows Update operations. For those unaware, fixes to servicing stack ensure that your Windows installation has a robust and reliable servicing stack so that your devices can receive and install Microsoft updates.
To install the December 2021 cumulative updates on Windows 11, use these steps:
Open Settings in Windows 10.
Click on Updates & Security.
Click on "Windows Update".
Select "Check for updates".
Click on "Restart now" to finish the installation.
December 2021 Update will bump the operating system's build revision number for all versions of Windows 10. If you're on November 2021 Update or Windows 10 version 21H2, you will be getting Build 19044.1415. In the case of the May 2021 Update, which was released earlier this year, Microsoft will seed Build 19043.1415 to your device.
Likewise, Windows 10 version 20H2 will be getting Build 19042.1288.
It's important to understand that the build revision number will be different for all Windows 10 versions. The updates include the same set of bug fixes and improvements for everyone and that's because Windows 10 version 21H2, version 21H1, or version 2004 are based on version 2004.
Windows 10 December 2021 cumulative updates:
KB5008230 (Build 10240.19145) for version 1507.
KB5008207 (Build 14393.4825) for version 1607.
KB5008218 (Build 17763.2366) for version 1809.
KB5008206 (Build 18363.1977) for version 1909.
KB5008212 (Build 19041.1415, 19042.1415, 19043.1415 and 19044.1415) for v2004, 20H2, v21H1, 21H2.
Windows 10 December 2021 cumulative updates overview
Windows 10 Patch Tuesday (December 2021) update should finally resolve issues with a process named "SearchFilterHost.exe". Another bug has been fixed that causes issues with Windows Search Index where the operating system is unable to handle per-user search database.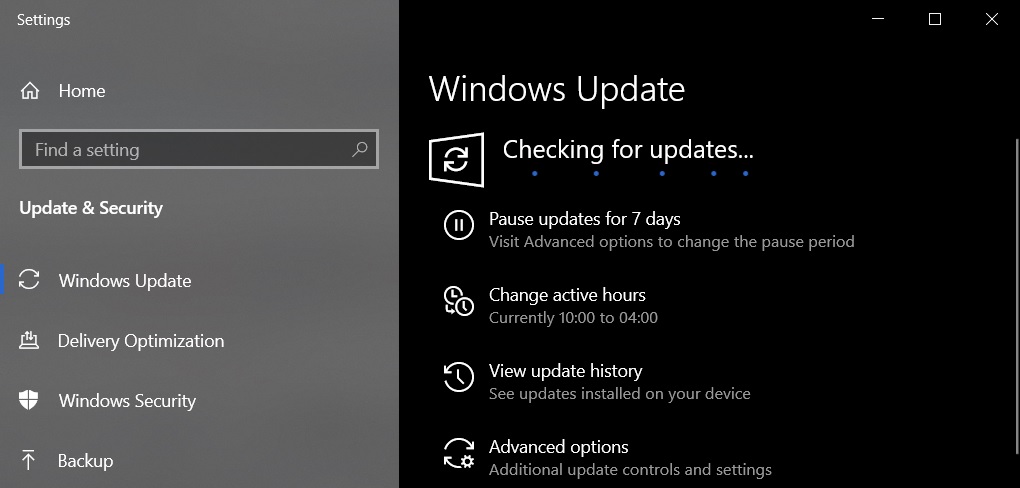 A bug has been fixed where Windows Search Indexer (searchindexer.exe) could stop working when duplicate profile names are created.
Microsoft is also introducing improvements for Windows Subsystem for Linux (WSL). As per the release notes, Microsoft is adding -cd argument to wsl.exe (Windows Subsystem for Linux) to specify a Windows/Linux path as a starting directory
Windows 10 update also addresses an issue where users could not Group Policy objects automatically at startup.
Build 19044.1415 for Windows 10 version 21H2
Windows 10 version 21H2 is getting Build 19044.1415 (KB5008212) and it also comes with the following changes:
Microsoft has fixed an issue where the OS is unable to provide an event description for the System Center.
Microsoft has addressed issues with variable fonts.
Microsoft has addressed an issue where Excel (32-bit version) could stop working on devices.
Microsoft has also addressed a bug that causes glyphs at the wrong angle when you use the Meiryo UI.
Microsoft has fixed an issue that could result in problems with pre-rendering in Microsoft Edge Internet Explorer mode.
Windows 10 update also fixes an issue that could crash the Settings page when you try to uninstall a font.
Microsoft has fixed an issue that affects the UI for File Explorer's rename popup when using folder view in File Explorer.
Microsoft has addressed a memory leak.
Windows Game Bar is also getting bug fixes in this release. As per the release notes, a bug has been fixed where the screen capture and recording functionalities does not work on the Windows Game Bar.
Windows 10 version 2004 support has ended
Windows 10 version 2004 users are now being pushed to upgrade to a more recent version of the operating system. That's because Windows 10 version 2004 (also known as May 2020 Update) is no longer supported as of December 14, 2021.
If you have a device that's still running Windows 10 version 2004, a new notification will appear within the Windows Update page. The message will warn users that support for the operating has ended and users must download a newer version of Windows 10 to stay supported.
The Windows 10 end of support alert will be flagged in the taskbar (i.e the system tray on the right) as well. If your device is configured to get updates, May 2021 Update will be offered to you, or possibly the November 2021 Update depending on your luck and Microsoft's rollout process.
Microsoft pauses optional updates for Windows 10
In a support document, Microsoft confirmed that it won't release a new optional quality update for Windows 10 in December 2021 due to minimal operations during the holidays.
Monthly preview servicing will resume with the January 2021 security releases, which also means that the next security update would be a small release.