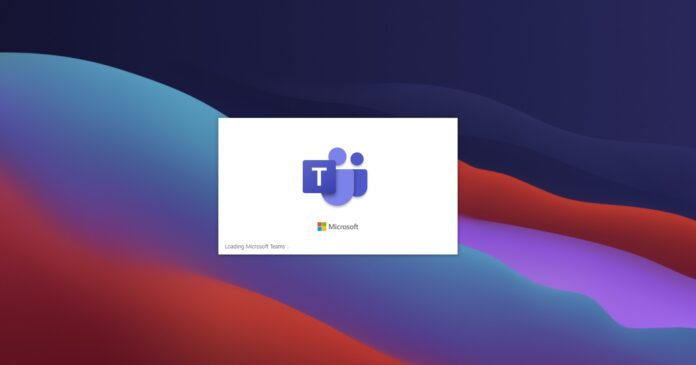 When you're using meeting platforms like Microsoft Teams, Google Meet or Zoom, background noise and busy environments can overwhelm the speakers, and pick up all sorts of unwanted background noise. In meeting apps or apps like Discord or Steam, you can use the push-to-talk feature to mute the mic until you're ready to speak.
Popular collaboration and meeting platform Microsoft Teams currently allows users to mute and unmute their microphones by simply clicking on a mute button within the desktop client.
Microsoft Teams also supports Ctrl+Shift+M keyboard shortcut to switch between mute and unmute, but this feature is not useful when users unmute their mics and then forget to switch back to the mute state.
Microsoft understands that it may be difficult to avoid the sound of a friend or family member's voice when you're in a Teams meeting. Thankfully, the company has been working on support for built-in push-to-talk.
This change will allow you to enable push-to-talk in Teams to mute your mic automatically until you're ready to hit the keyboard shortcut (Ctrl + Spacebar) or Option + Space. With this feature, Microsoft plans to make it easier for participants or attendees to attend the meeting when they're in a noisy environment.
"Introducing the capability to allow meeting participants to temporarily unmute by press Ctrl +Space (Windows) and Option + Space (macOS) to speak," Microsoft noted in the updated roadmap.
After the update, you will be able to temporarily unmute your mic by pressing Ctrl +Space (Windows) and Option + Space (macOS).
At the moment, Microsoft Teams push-to-talk capability is rolling out to Government Community Customers (GCC). The feature will be rolled out to the general public using Windows and macOS in February 2022.
Other improvements coming to Microsoft Teams
In addition to push-to-talk capability, Microsoft Teams is also expected to get new features to customize the notifications that appear in the activity feed. For those unaware, Activity Feed in Microsoft Teams includes message replies, @mentions, and emoji reactions.
The upcoming update will allow users to disable reactions and finally prevent specific app notifications. You'll be able to configure the new Activity Feed alerts by clicking on the bell icon visible in the top left corner of the Teams desktop client. Once done, select the "Turn off all reactions" option.
Microsoft is also working on new features to help users distractions in Teams and improve personal chat experience.