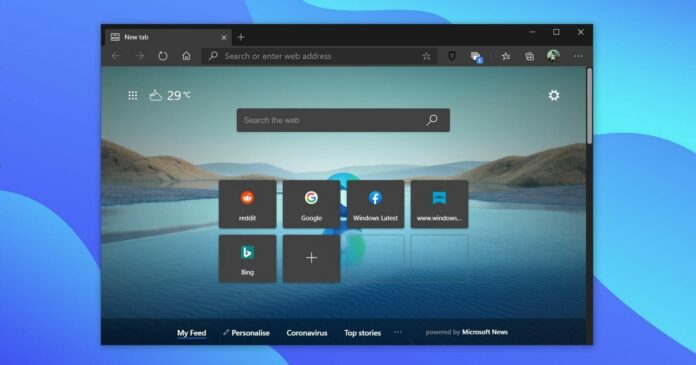 The Chromium-based Microsoft Edge has become more popular than Firefox, mainly because the browser is lightweight and offers better performance/features. In Edge Canary, Microsoft is now testing Office integration to help users access Microsoft 365 apps directly from the Edge menu.
Microsoft Edge's right-click menu or context menu for the browser's tabs will include a new option called "New Office Tab". As the name suggests, this Edge option will allow users to open Microsoft Office online apps like Word, PowerPoint and Excel.
It also appears the new Office integration won't be exclusive to Microsoft 365 subscribers, so you'll be able to access it with a normal Microsoft account as well. Like the other options in the context menu, it looks like users won't be able to disable the "New Office Tab" feature.
In a Reddit thread, some users expressed displeasure over the bloated context menu of the Chromium browser. It's worth pointing out that this isn't the only Microsoft Edge problem about which users had complained some months ago.
Ads within Microsoft Edge
In addition to Office integration, Microsoft has suddenly come up with what could be described as advertisements or recommendations within Microsoft Edge. After the recent updates, some users are seeing more alerts and ads for services like Microsoft Start (a rebranded MSN feed).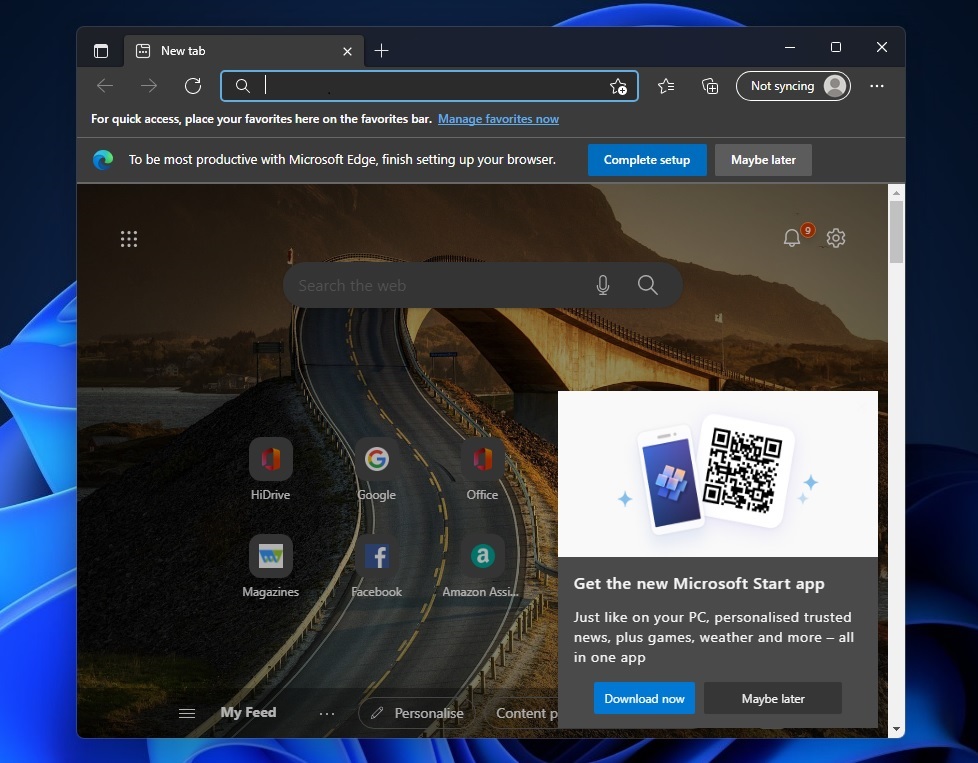 As you can see in the above screenshot, Microsoft is experimenting with more ads/recommendations that will appear in the New Tab Page of the browser.
"Get the new Microsoft Start app. Just like on your PC, personalised trusted news plus games, weather and more — all in one app", a new pop-up ad reads. Additionally, Microsoft seems to be using the browser's new assistance feature to collect results from searches that you perform and improve its Bing search engine.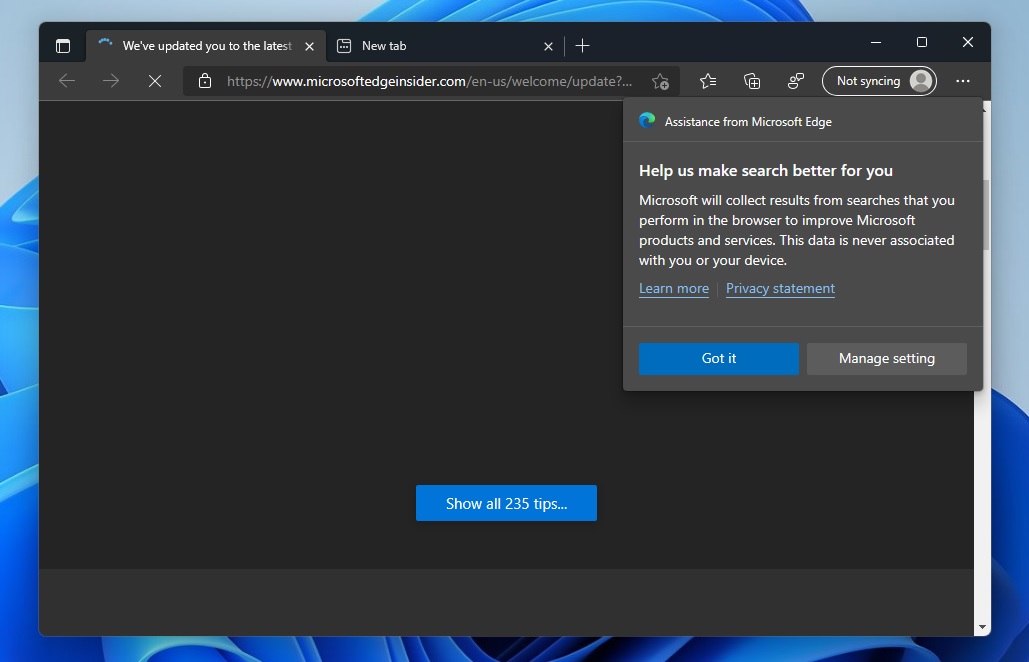 "Help us make search better for you. Microsoft will collect results from searches that you
perform in the browser to improve Microsoft products and services. This data is never associated with you or your device," the banner ad reads.
Thankfully, you can dismiss these pop-ups by tapping on the "X" button, but this will not stop Microsoft from nagging users with another alert in future.