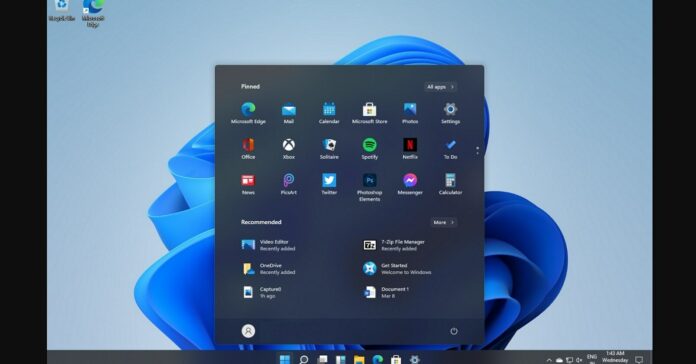 Windows 11 comes with a redesigned taskbar and it has witnessed various changes to the overall usability. The new taskbar isn't very popular among users as it doesn't support features like dark and drop, and Microsoft has also disabled support for clock seconds on the taskbar.
Additionally, users have flagged various issues with the taskbar. For example, a taskbar bug could result in systray tooltips appearing far from the actual feature/icon. With Build 22494, Microsoft has finally addressed a bug where tooltips (preview of the feature) appear in random places.
This bug is noticeable when you hover over icons like volume, battery, network, etc in the Taskbar corner. Microsoft is also working on a fix for an underlying issue that was leading to duplication of certain icons in the taskbar corner. The unexpected duplication of certain icons was experienced on some systems only.
In a Feedback Hub post, Microsoft noted that they're still testing the patch with Insiders, so it's possible that fixes will arrive in the production channel later this month or next month.
Taskbar limitations and improvements
Microsoft is also believed to be working on drag and drop functionality for Windows 11, but it won't be ready anytime soon. Insiders should get hands-on with this feature in early 2022 as Microsoft will be taking a break for Christmas.
On the other hand, production devices should receive it as part of the October 2022 update for Windows 11.
As we mentioned at the outset, Microsoft has made massive under the hood changes to the taskbar with Windows 11. Icons are now aligned to the centre and the taskbar supports a new system tray experience.
These changes have caused some confusion in the community as basic features like drop and drag and Calendar flyout with events integration have stopped working.
While we're confident about the comeback of drag and drop functionality, we're not sure as to when calendar flyout will again support events integration. Previously, users had assumed that it was just a bug in the calendar flyout, but it turns out that this is an official design idea.
Microsoft wants users to rely on the widgets panel to access calendar events/reminders, clock with seconds reminders.
Of course, users are not happy with changes like this. Microsoft says it's listening to the feedback and it's possible that calendar flyout will support events in future.