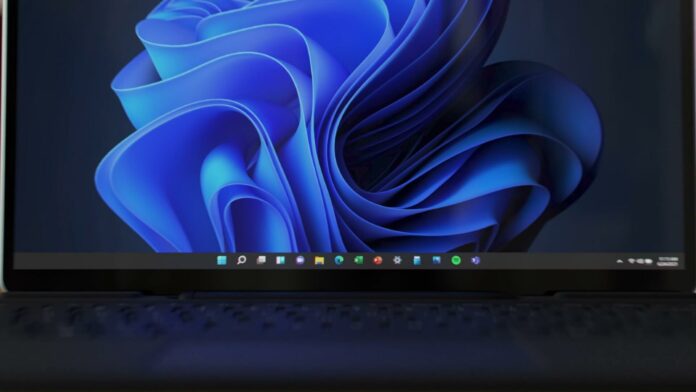 Windows 11 has a redesigned Start menu and it's placed in the center of the taskbar, perfect for those with large monitors and touch screens. In addition to a new Start menu, Microsoft has also created a new taskbar for Windows 11 and it's based on XAML modern code.
Recently, users discovered that they cannot drag and drop files into app icons like File Explorer on the taskbar. This was possible in Windows 10 and other versions of Windows, and it's a handy way to open files in certain apps or pin shortcuts to the taskbar.
In Windows 11, if you drag a file or folder to the taskbar, an alert icon appears preventing users from performing the task. Users hoped that Microsoft would "fix" it ahead of October 2021, but as we anticipated, this change isn't a bug and it won't be fixed in the first version of Windows 11.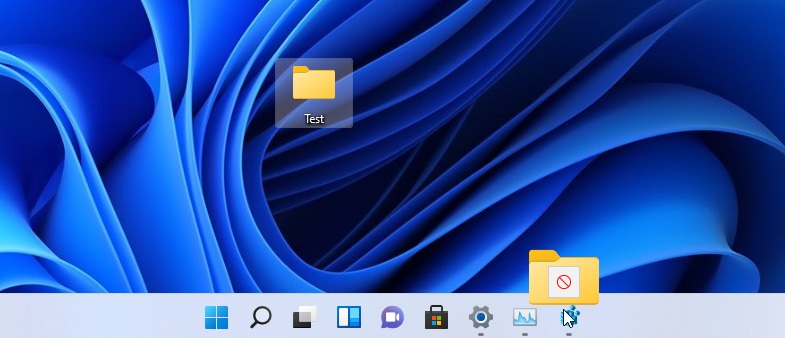 The new taskbar is a deliberate design choice by Microsoft and it does offer a modern experience (compatibility with new system tray), but there are several limitations. In a Feedback Hub post, Microsoft officials have confirmed that "dragging a file onto an app in the taskbar to open it in that app" is not a supported scenario.
However, Microsoft is listening to the feedback and we're expecting the return of the functionality in Windows 11 version 22H2 (October 2022 Update).
If hook-enabling features 13, 14 and 15 in https://t.co/16S9m3TW6G.TaskbarModel:IsSupported, you can already drag onto apps (in build 22458). pic.twitter.com/JECIO5O62A

— NTAuthority (@NTAuthority) September 18, 2021
In Build 22458, Microsoft is experimenting with a new feature that will allow users to drag and drop files/folders onto an app like Registry editor in the taskbar. In our tests, we were able to drag and drop a folder onto the taskbar and pin it to the File Explorer's jump list, as shown in the below screenshot.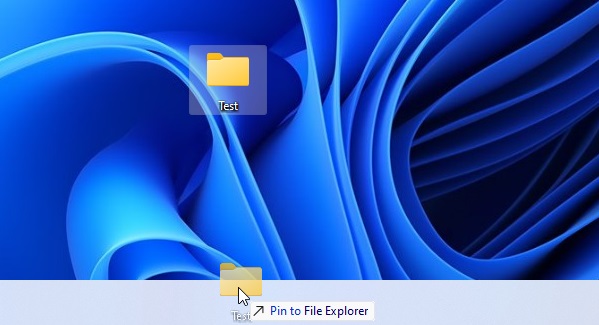 Similarly, users can soon drag and drop folders onto an app in the taskbar and open it in that app. This is currently not supported in Windows 11 21H2 22000.xxx builds.
This gives us hope that the taskbar drag and drop feature could be reinstated later on as Windows 11 development advances.
It's not yet clear when a full-fledged taskbar will be enabled for users and there are other taskbar features being dropped in favour of a modern Windows 11 taskbar. For instance, it's no longer possible to display clock seconds in the taskbar. Likewise, the taskbar is now locked to the bottom of the screen, so you cannot move the taskbar either.
Here's a list of all taskbar limitations:
Drag and drop feature is no longer supported.
Taskbar is locked to the bottom.
Clock seconds on the taskbar is no longer supported.
Right-click menu no longer lets you access options like Task manager.
Windows 11 disables events integration in the calendar flyout.
Modern taskbar does not allow you to ungroup items/apps.
Unfortunately, Windows 11 will be shipping with these taskbar limitations on October 5, but it would be offered as an optional upgrade, so you can skip it and download Windows 10 October 2021 Update instead.
If you choose to upgrade, you can still restore the classic taskbar experience using third-party paid apps or open-source tools.
For example, you can try StartIsBack, a popular Start menu replacement for Windows 11. This tool restores the classic taskbar design and lets you move the taskbar, and you can also the original system tray from previous versions of Windows. Of course, you can also get a classic Start menu from Windows 7.
Other features going away with Windows 11
According to official documentation, Windows 11 will also remove Windows Timeline integration and Cortana will no longer be included in the first boot experience.
Microsoft noted that the desktop wallpaper cannot be synced across devices and Live Tiles are no longer available as part of the redesigned Start.