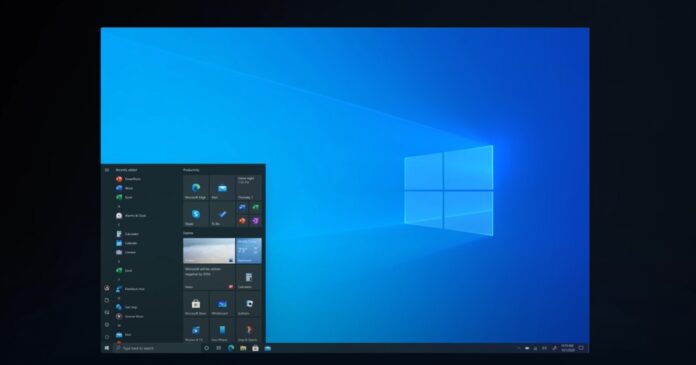 Ahead of Windows 10 version 21H2 "November 2021 Update" rollout, Windows 10 May 2020 Update aka version 21H1 has been cleared for broad deployment, meaning it is now being pushed to users widely. In some cases, Windows 10 version 21H1 will be installed automatically.
Windows 10 feature updates are typically declared ready for broad deployment when another feature update is imminent. In this case, it looks like Microsoft has finally started preparing Windows 10 version 21H2 or November 2021 Update rollout for consumers and enterprises.
Microsoft has been working to resolve the issues and most of the critical bugs are now marked as resolved. In updated support documentation, Microsoft clarified that May 2021 Update is designated for broad deployment and users should install the feature update to take advantage of the features and advanced protection from security threats.
In other words, anyone can now check for updates and start downloading version 21H1, whereas before the update was offered as a manual/optional download.
Microsoft prepares November 2021 Update
That said, Microsoft is currently preparing Windows 10 November 2021 Update for public rollout, which is expected to begin in November.
Microsoft has confirmed that build 19044.1288 is the candidate for public rollout in November and it is now available to download for testers. For those who want to try the update today, they can enroll their device in the Windows Insider program's Release Preview channel and preview the update through the seeker experience.
In the Release Preview channel, you can choose between Windows 11 and Windows 10 21H2, and users will automatically receive monthly updates through Windows Update.
Version 21H2 is a follow-up to version 21H1, which was released back in May. This is the second feature update for Windows 10 in 2021 and it is an enablement package, just like the previous two releases. New features available with version 21H2 are also expected to arrive in version 21H1 with future cumulative updates.
What's new in November 2021 Update
Windows 10 version 21H2 is all about minor improvements for enterprises as new features are now developed for Windows 11 only. When Microsoft announced the feature update in July, it confirmed that there will be support WPA3 H2E standard, better control over Windows Hello and GPU compute support in Windows Subsystem for Linux (WSL).
Windows Subsystem for Linux is finally getting better support for machine learning and other workloads. In addition to GPU support, Windows Subsystem for Linux is expected to get general improvements directly via Windows Update.
Additionally, Microsoft has also started testing Windows 11 Store for Windows 10, which is currently available to testers in Release Preview Channel.