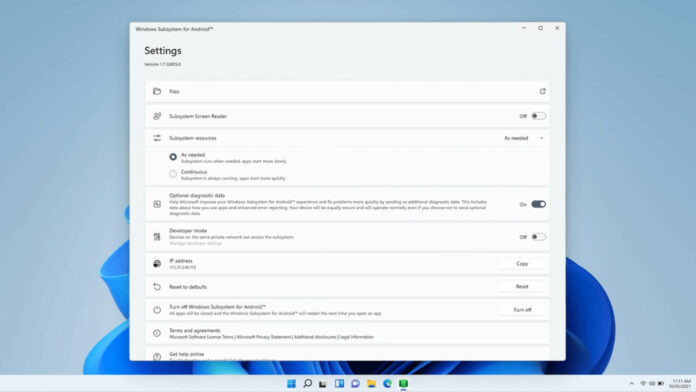 Microsoft has been working on a way to run Android apps on Windows 11 and publish them in the Microsoft Store via the Amazon AppStore. The project is codenamed "Latte" and it's apparently based on the underlying tech behind Microsoft's Windows Subsystem for Linux and Project Astoria (Windows 10 Mobile's cancelled Android support).
Microsoft's Project Astoria for Windows 10 Mobile worked pretty well without any efforts from developers of those mobile apps. With Project Latte, Microsoft is taking the Android support in Windows to the next level, and the goal of the integration is to try to get more apps on the store.
Later today, you can try Android apps on Windows 11 by joining the Insider program. In a partnership with Intel and Amazon, Microsoft is finally rolling out the first preview of "Android Subsystem for Windows" for Beta Channel testers. To run these mobile apps, you'll need Windows 11 version 21H2 Build 22000.xxx or newer.
The tech behind Android apps for Windows 11
Microsoft has confirmed that Android apps will be available on all processor types – AMD, Intel, and Qualcomm. For better performance and extended support, Microsoft has partnered with Intel to leverage their Bridge Technology. Intel's Bridge Technology, which works on AMD and Intel systems, allows Arm-only apps to run all hardware.
In addition to Intel's Bridge Technology integration, Microsoft is also introducing a new component called Windows Subsystem for Android. This subsystem powers Amazon, mobile apps sideloading, and it also includes the Linux kernel.
Microsoft has integrated Android Open Source Project (AOSP) version 11 into Windows 11 and it comes with its own dedicated settings page. The Settings page lets you adjust features like Screen Reader, subsystem resources, improve performance of the container, and more.
Like Linux Subsystem, Android Subsystem runs in a Hyper-V Virtual Machine and it is able to understand APIs of Android apps and adjust the experience of AOSP for Windows graphic layer. This subsystem optimizes memory buffers, performance, enables support for keyboard and mouse, and the sensors.
As mentioned at the outset, Android apps support is coming later today and users will be able to download Android components directly from the Microsoft Store.
How to try Android apps right now
To try Android apps, switch your beta channel device's region to the United States, check for updates in the Microsoft Store and make sure that Store is up-to-date. Once done, visit Amazon's AppStore listing in the Microsoft Store and sign in with your Amazon US account to download Android apps.