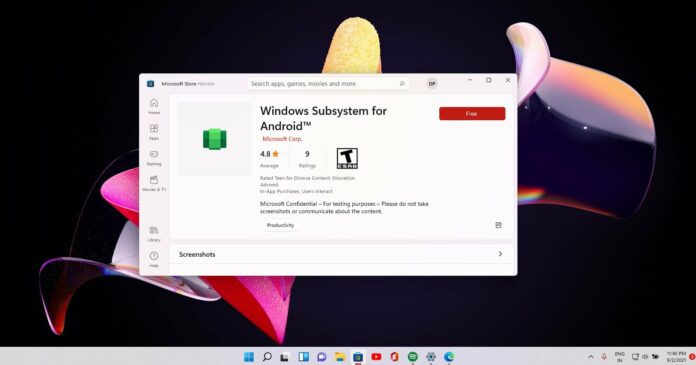 Windows 11 brings a visual overhaul, a few new features/minor additions, and it is also set to introduce native support for Android apps. Microsoft's Android Subsystem for Windows is expected to enter beta testing this year and screenshots of the unreleased feature recently leaked online.
For native Android apps support on Windows 11, Microsoft is partnering with Amazon. The Microsoft Store and Amazon Appstore will be integrated to deliver Android apps and users will be able to download and install mobile apps like Pinterest, Kindle and more.
Microsoft has been working on the Android subsystem to create a native app-like experience between Android and Windows models using a proxy. The company is also using its own virtual machine for compatibility with Android Open Source Project (AOSP), which is required when Play Store services are not available.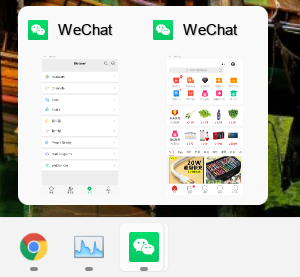 A new leak from China has given us a first look at Windows 11's Android apps running via the new subsystem.
According to posts on a Chinese forum, Microsoft is actively testing Android Subsystem for Windows 11 and leaked screenshots confirm rumoured features, including notification center integration and multiple window support.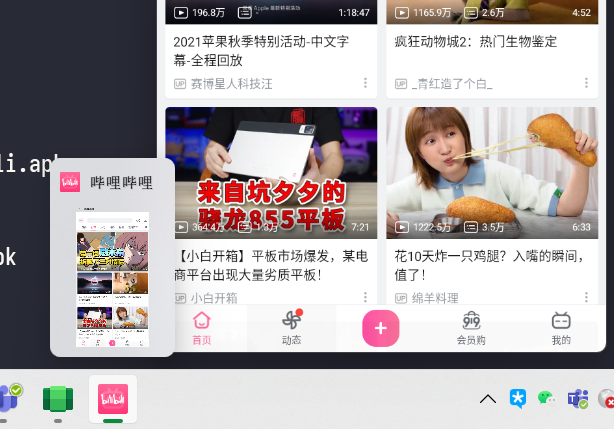 It also seems Windows 11's Android subsystem could put a bigger emphasis on multitasking and productivity, according to the screenshots.
From the screenshots, we can see evidence of multi-window support, which means users will be able to open pages of supported apps in multiple windows.
Furthermore, Windows 11's Android apps will act like Windows apps allowing users to pin them to the taskbar, resize windows and more.
Android Subsystem for Windows
In addition to leaked screenshots, there are signs that Android apps could be coming to the Insider Channels soon. Amazon's App Store, which has been absent from the early test builds of Windows 11, was recently spotted in the Microsoft Store.
You'll be able to download Amazon's App Store directly from the Microsoft Store. In a statement, Amazon officials previously confirmed that their AppStore would be ready once Windows 11 launches, but it seems to be have been delayed to align with Microsoft's new schedule.
To run these apps, users will reportedly need Windows 11 Build 22000 or newer. In fact, the App Store is displayed on devices with Build 22000 only, and it won't work on Windows 10 October 2021 Update.
Microsoft officials recently confirmed Android apps would be appearing in 2022, but the general availability has been delayed until at least early 2022.