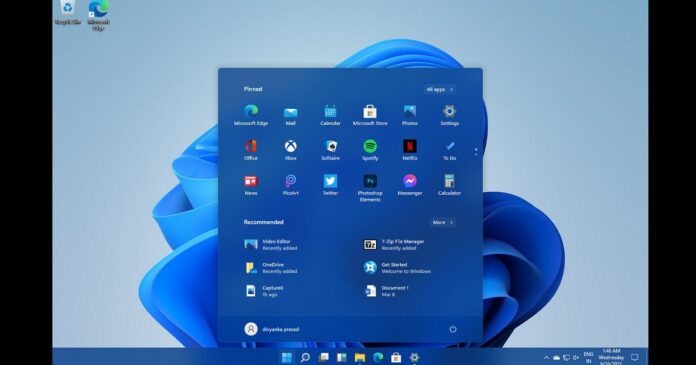 Microsoft has already confirmed that Windows 11 version 21H2 will begin rolling out on October 5 and testers can join the Windows Insider program to try the early builds of the operating system.
PC makers like Intel, AMD and Nvidia are slowly preparing their drivers and apps for Windows 11. Earlier this year, Intel and Nvidia rolled out new drivers compatible with both Windows 10 version 21H2 (October 2021 Update) and Windows 11 version 21H2. Today, AMD has finally published Windows 11-ready drivers.
AMD has published Ryzen driver version 3.09.01.140 for Windows 11. AMD has said that the update enables all features found in Radeon Software on Windows 11. These features include Radeon Boost, Radeon Anti-Lag, Radeon Image Sharpening, and more.
This update also addresses potential issues with Windows 11 on supported chipsets, including 400-series and 300-series.
"Windows 11 is just around the corner, and we know many users are participating in Microsoft's Windows Insider Program and have access to an early build of Windows. If you're one of those people, you can now take advantage of all the features found in Radeon Software," AMD said in a statement.
If you're interested, you can download the driver from the company's website. The drivers will not enable Windows 11 support for unsupported PCs.
In addition to Windows 11 drivers, AMD has released Radeon Software Adrenalin 21.9.1 driver with support for a new feature called "Smart Access Memory" for Radeon RX 5000 graphics cards.
Windows 11 drivers and hardware requirements
As you're probably aware, Microsoft has set a baseline of hardware requirements for Windows 11. Windows 11 is available for free download, but it cannot be installed via Windows Update on PCs powered by Intel's sixth and seventh-generation processors, and AMD Ryzen CPUs older than Ryzen 2000.
In other words, if you have a device with an old processor like Ryzen 1000, it will not be able to run Windows 11. However, you can still download the drivers to improve support for Windows 11 and address bugs affecting the rounded corners of app windows.
In fact, Asus is testing Windows 11 BIOS and driver support for unsupported processors (6th and 7th gen Intel hardware).
In the release notes of firmware updates for STRIX Z270F, Asus confirmed that it is testing Windows 11 support for a motherboard that supports the Kaby Lake series of CPUs, alongside Celeron G3900 and above. These CPUs are officially not compatible with the new operating system.
Windows 11's extended support currently remains limited to some motherboards and Intel CPUs, but it's possible that companies like Asus aren't done, so your motherboard with older Intel or AMD CPU may be eligible soon for Windows 11 compatibility soon.