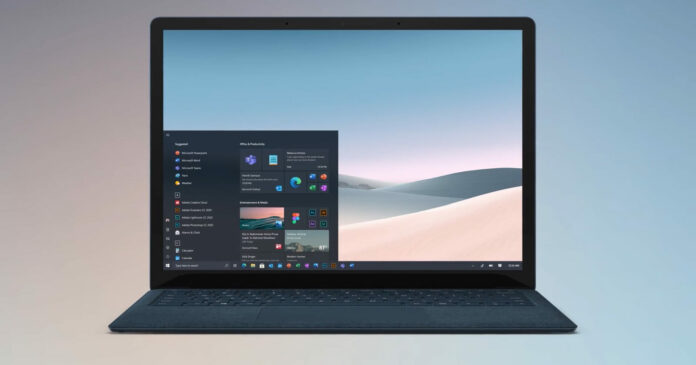 Windows 10's default Alt-Tab functionality appears to be partially broken for some users after the release of two updates – July 2021 preview and August 2021 Patch Tuesday. While the July 2021 preview (KB5004296) was optional, KB5005033 (August 2021 update) is a mandatory security patch designed to fix the remaining gaming problems.
Unfortunately, KB5005033 breaks Windows 10's Alt-Tab feature for some users. As you're probably familiar, Alt+Tab usage is pretty basic – just press the Alt-Tab together, and then keep pressing the Tab key to scroll through your open windows. When the key is released, the highlighted window opens.
After the August 2021 update and July 2021 preview, some users have observed problems when they used Alt-Tab to switch between apps and games. If you use Alt+Tab out of the game or return to the game using Alt+Tab, Windows would flash the user back to the desktop.
Users had reported the same Alt-Tab issues after they installed the July 2021 cumulative preview update last month.
"It breaks Alt-Tab switching games that run in "full screen" mode. Switching to such games gives you a black screen and no way to return to the game. Again uninstalling this update reverts to normal working behaviour," one user noted in the Feedback Hub.
"Furthermore, Windows 10 under this update sometimes Alt-Tabs out of the fullscreen game immediately after starting up the game from Steam. Basically, the fullscreen game now starts up minimized on my taskbar. If I try to click the game to go to its fullscreen mode, Win10 immediately alt-tabs from the fullscreen and I'm back to square one," another user noted.
How to fix KB5005033 issues
Fortunately, there's a workaround. To fix Alt-Tab issues caused by KB5005033, users can disable News and Interest feed by following these steps:
Right-click anywhere on the taskbar.
Scroll up to the 'News and interests' menu item.
Select 'Turn off'.
News widget should be gone from your taskbar and Alt-Tab will start working again. If you do not see the News and Interests option, make sure that your taskbar is pinned to the bottom when you right-click.
To turn the news widget back on, repeat the steps.
You can also uninstall the cumulative update and address the problem. To remove the patch, use these steps:
Navigate to Update & Security.
On the next screen, click on View update history.
If you see Uninstall updates. Click on it.
This will take you to the Control Panel, where you need to select the KB update and click on uninstall button.
Once done, pause the updates for a few weeks or until the next optional patch, which is expected to land later this month.