Windows 11 was announced in June and users can try it out by joining the Windows Insider program. Several key features are part of the Windows 11 RTM Build 22000, including the revamped Start menu, notifications center, widgets, and more. According to Microsoft, more features are yet to come, such as support for Android apps and an improved Snipping Tool experience.
Back in July, Microsoft's Windows Developer account hinted at new features. According to Panos Panay, Windows 11 will be getting an improved Snipping Tool later this year. In addition to Snipping Tool, Microsoft is also working on a new feature called "Focus Sessions".
During the Inspire 2021 conference, Microsoft explained that Windows 11 has been optimized for hybrid working, and it will ship with new features to optimize the operating system for productivity. With Focus Sessions, Microsoft plans to deliver a suite of functions to help you concentrate.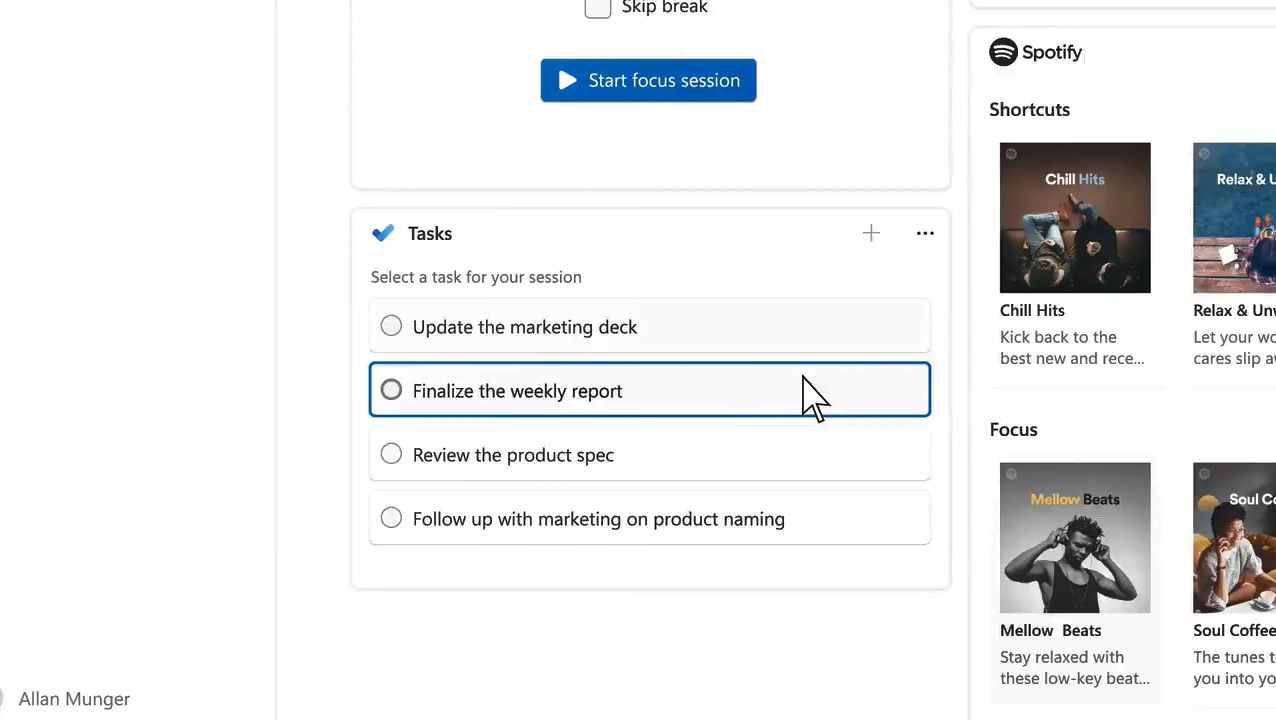 Its core feature is a timer, which you can use to stay focused. Focus Sessions will be part of the Clock app (previously called Alarms & Clock) and it will come with To-Do and Spotify integration. By default, focus sessions will be of 30 minutes
As you can see in the above and below images, you need to pick a task from your Microsoft To-Do list. When working, you can also pick your favourite music from Spotify, which will be built right into the operating system's Clock app, so any task wouldn't feel too onerous.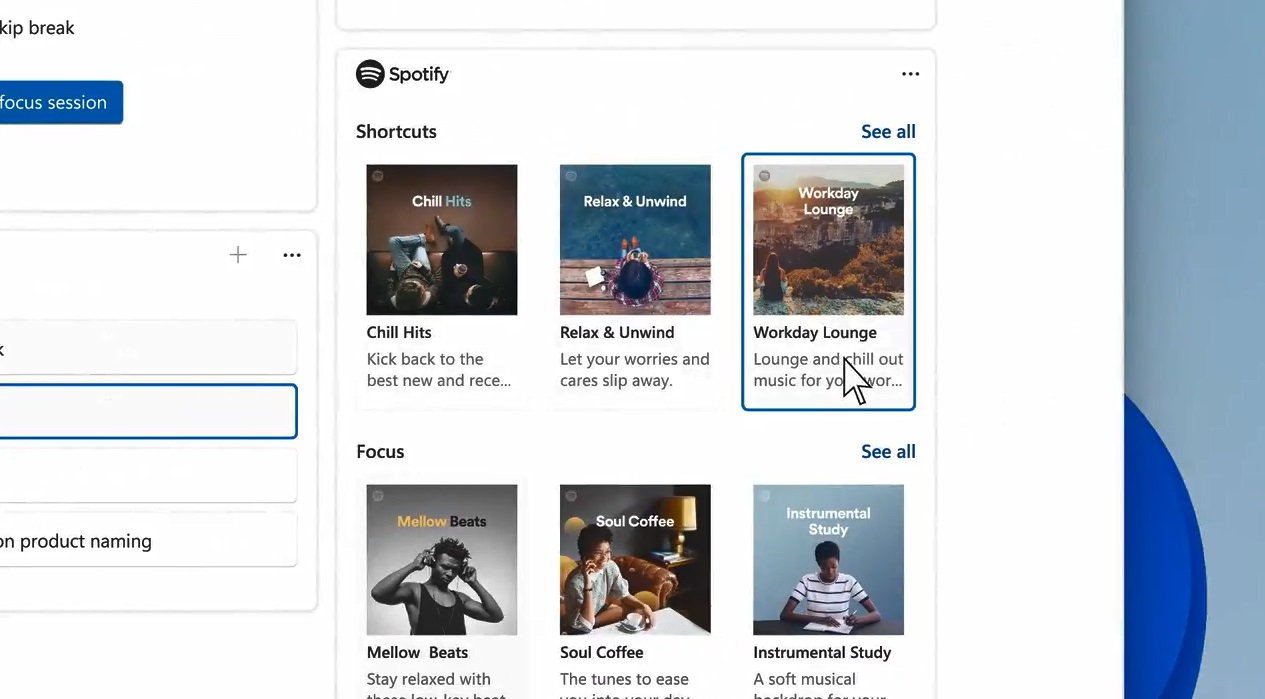 After that time is up, you can take a break and focus on the second task. This makes it easy to focus on a task in small bursts, and it's easier when know you'll have a break soon.
Microsoft is also working on a dashboard that would let you review reports, track your progress, and visualize how you're spending your focus sessions.
The focus sessions feature is part of Microsoft's inbox app update and it will be delivered to testers in the Insider program soon, according to Microsoft itself.
Windows 11 to get new inbox apps and features via Store
Some Windows 11 features/new apps are still in the pipeline and they'll be delivered to users via Microsoft Store in the coming weeks.
As mentioned at the outset, Microsoft's own Windows Developer account previously suggested on Twitter that "there's much more to come" in a discussion about Windows 11 features.
According to the company itself, Windows 11 free upgrade will be released in the fall of the year. The company hasn't provided too much information on the release date, but we know it's coming in October or November.