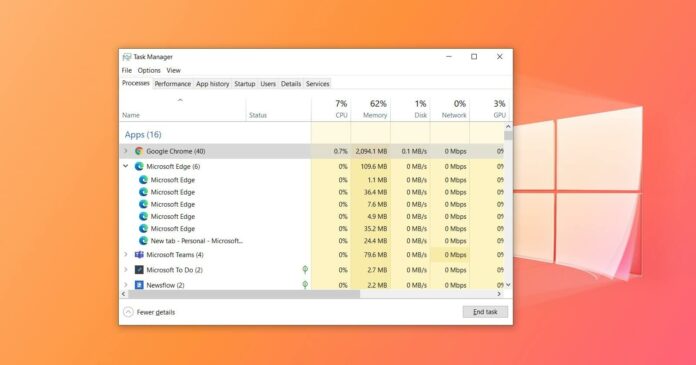 Microsoft's Windows 10 July 2021 update (KB5004237) fails to fix annoying performance or gaming issues, according to user reports. However, Microsoft seems to be aware of these reports and they're working on yet another update that will address issues with power plans and Game mode.
As we reported earlier this year, Windows 10 security patches released after March seem to be creating a number of problems for some PC gamers. Users have reported inconsistent framerates, stuttering in certain games, and other performance issues after applying the updates.
Microsoft officially rolled out a server-side patch in late April and the same fix was also bundled with KB5004237 (July 2021 Patch Tuesday), but it turns out that the patch Microsoft issued on July 13 fails to fully fix gaming issues (frame rate drops and abnormal rendering problems).
This issue has been observed in Windows 10 version 21H1, version 20H2, version 20H2, and possibly older versions.
"Once again, I am still having gaming performance issues since KB5000842. Somebody from Microsoft really needs to get this resolved. The workaround is to set your power plan to "High Performance" but I prefer to stay on the "Balanced" power plan," a user noted in a Reddit discussion.
Windows offers you a variety of power plans and we can customize how our machine uses power to squeeze more performance or reduce power usage. It appears that a bug in Windows 10 is preventing power plans from working as intended. As a result, some users have reported FPS drop and performance issues when playing some games.
Microsoft is working on a fix for Windows 10 gaming issues
Microsoft is aware of issues with default or custom power plans where the selected power plan may not work as expected, resulting in performance issues, especially when playing games. Now, it appears that Microsoft has found a fix.
With Windows 10 Build 19044.1149 or Build 19043.1149, Windows will no longer ignore the Power plans or Game mode.
Based on the number of reports we've seen, this problem doesn't seem to be widespread and most users will not come across gaming issues if they've July 2021 patch applied, but we're glad Microsoft has finally found a proper fix.
However, Microsoft is still testing the patch, so unless you're part of the Windows Insider program's Release Preview Ring, which gives you early access to upcoming Windows 10 cumulative updates, you may not get this fix any time soon.
It's worth noting that this issue will not appear in the upcoming Windows 10 21H2. For older versions, Microsoft will release the fix with the next Patch Tuesday. Until then, you can use third-party tools to force your preferred power plans.