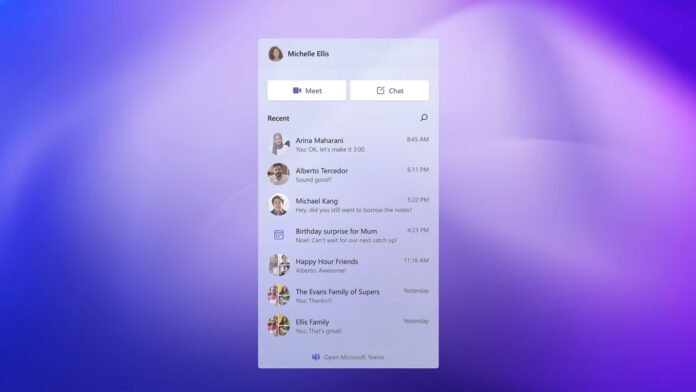 One of the flagship features of Windows 11 is Microsoft Teams-based Chat app integration right into the taskbar. During the event, Microsoft said Teams integration in Windows 11 will allow anyone to launch chats and calls directly from the taskbar, and it will be free for consumers.
Windows 11 preview builds are now available for Windows Insiders, but this feature isn't yet ready for testers. The company says it will add the chat integration in the Windows 11 taskbar in the coming months and this week's preview release suggests the feature is now a step closer to public preview.
In Windows 11 Build 22000.71, Microsoft has added a new group policy for the chat app, which suggests the company is planning to enable its Microsoft Teams-powered "Chat" app for everyone. The new group policy will allow users to configure the "Chat icon on the taskbar". If you enable the policy, the Chat icon will be displayed on the taskbar by default.
However, if you disable or do not configure the policy setting, the Chat icon will be configured according to the defaults for your Windows edition.
Windows 11's Chat app is based on Teams
Windows 11's Chat app, which replaces Windows 10's Meet Now, is based on long-rumoured Microsoft Teams 2.0.
According to Microsoft, Windows 11's built-in Chat app will help users connect more easily with their friends, family and business contacts, no matter the device they are on.
For example, you'll be able to perform various actions such as chatting or launching into a presentation directly from the taskbar. This experience will be mostly powered by Microsoft Teams client, but it will be optimized for consumers, similar to Skype, which can be used by anyone.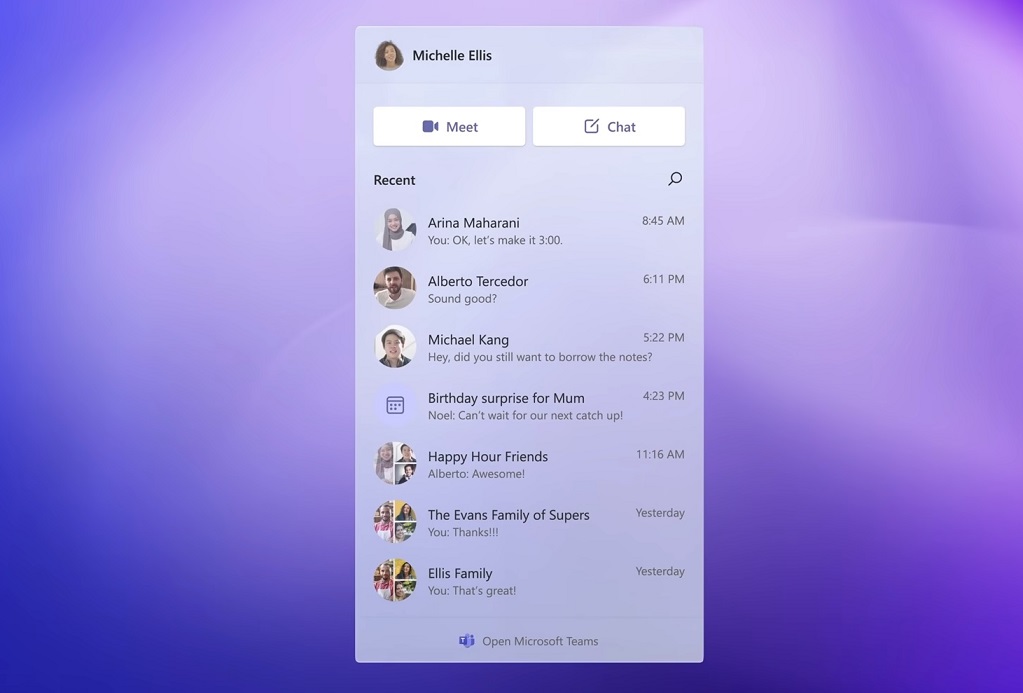 "We want to bring you closer to the things you love, and connecting with people is at the top of that list," Panos Panay said during the event.
By default, Windows 11 consumer SKUs will pin the new Chat app to the taskbar, but users can turn off the feature via Settings or Group Policy Editor, similar to the existing Windows 10 Meet Now integration.
Here are the key benefits of the new Chat app:
Connect and collaborate with friends, family, and colleagues.
Start a quick call with just a link.
Get all your recent chats at your fingertips
As mentioned at the outset, Windows 11 taskbar Chat feature will be based on Microsoft Teams, so users will need to manually download the standalone app from the Windows Store.
Microsoft is currently not planning to bundle the full-fledged Teams app with Windows 11.