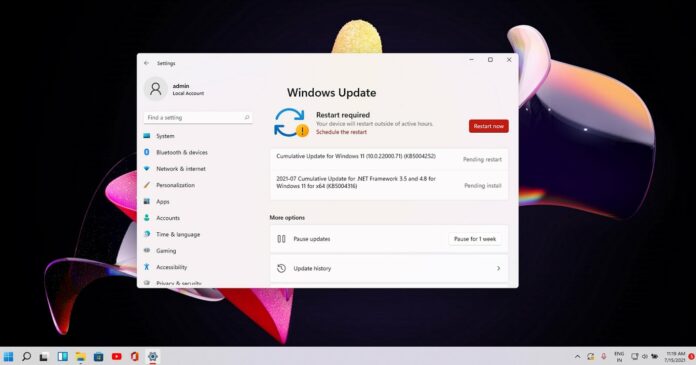 Windows 11 Build 22000.71 (KB5004252) is rolling out to testers in the Dev Channel of the Windows Insider program. This is the third public preview of the upcoming operating system and it comes with a number of quality improvements, including a new widget and more.
The update is titled "Cumulative Update for Windows 11 (10.0.22000.71) (KB5004252)" and it's rolling out along with "2021-07 Cumulative Update for .NET Framework 3.5 and 4.8 for Windows 11 for x64 (KB5004316)", which is a security and servicing update for .NET framework.
Windows 11 KB5004252 adds a new feature called "Entertainment" to the widgets panel of the operating system. As you're probably aware, new widgets experience is more than an overhauled news and interests feed and it comes with support for widgets like Weather, To-Do, Calendar, and more.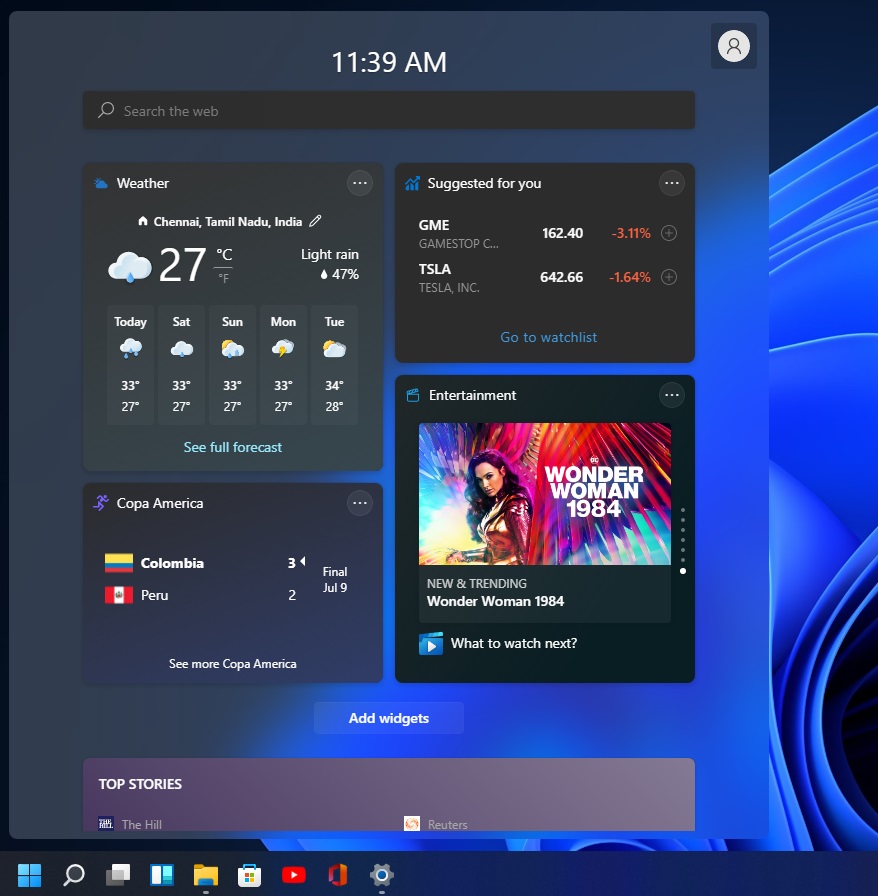 Windows widgets panel is a new way to access things that matter to us. With today's cumulative update for Windows 11, Microsoft is introducing a new widget called "entertainment". As the name suggests, this new widget gives you access to movie titles available in the Microsoft Store.
The entertainment widget may not appear outside the United States, United Kingdom, Canada, Germany, France, Australia and Japan. Using this new feature, you can now select a movie and visit its Microsoft Store listing directly from the widgets panel. To add the new widget, tap on the "Add widgets" option and select the entertainment widget.
Microsoft is also updating the algorithm behind Windows widgets to enable faster sync for Outlook client, Calendar, and To-Do widgets. Another bug has been fixed where widgets could stop responding or appear as blank squares in the window.
New features in Windows 11 Build 22000.71 (KB5004745)
In addition to new widgets, Microsoft is also introducing support for the Fluent Design-ready context menu.
Build 22000.71 is adding the acrylic (blur) effect to many default menus, and shadows are now also visible. If you want to try the new context menu, right-click anywhere on the desktop or File Explorer, and the blur or transparency effect would be visible, similar to the jump list of the modern taskbar.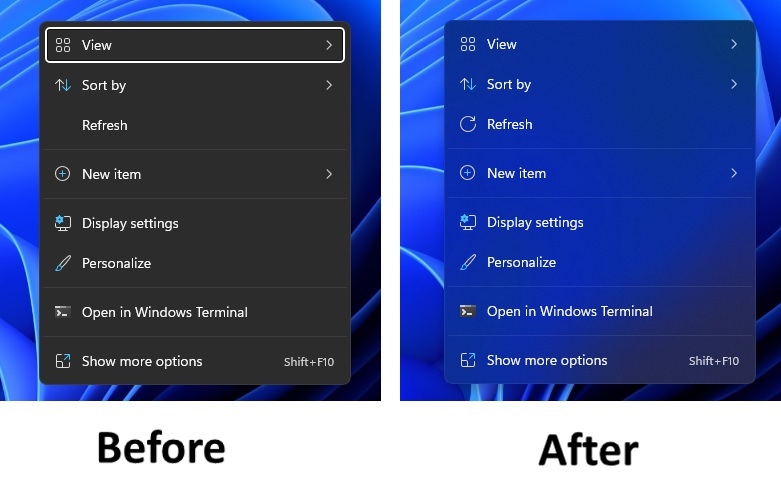 Microsoft is also updating the Taskbar previews (which appears when you hover over the open apps on the taskbar) with Fluent Design's acyclic effect. These changes are part of the new visual design of Windows 11, according to Microsoft.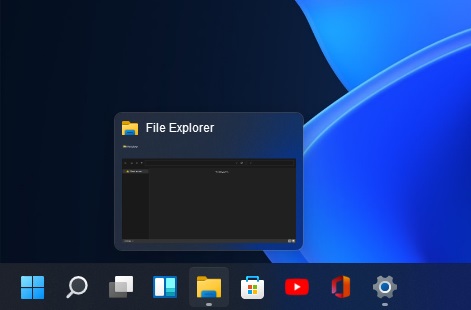 Here's a list of other improvements in Build 22000.71 (KB5004252):
The taskbar now leaves more space on the left side if you've have Start
Microsoft is working on a new SplitButton for File Explorer. This will be used for making new folders and files directly from the new command bar, which replaces the ribbon menu.
Microsoft has fixed an issue where Explorer.exe might crash when you hover the Task View icon in the Taskbar.
Volume mixers in the Settings app are now more responsive.
You can now click on the command bar button twice to close open dropdown menus.
Long-press on an app icon will open the jump list. This feature was broken in older builds. Likewise, Shift + Right-click will now bring up the preview window and not the jump list.
How to install Windows 11 KB5004252
To install Windows 11 KB5004252, use these steps:
Open Windows Settings and navigate to Updates & Security page.

Check for updates and click on "Restart now" when prompted.
If you're not part of the Insider program, open the Settings app > Updates & Security > Windows Insider program.
Signup for the program and join the Dev Channel.
Reboot and check for updates, and this preview build will appear on your screen.
Needless to say, your device must meet the minimum requirements to install the cumulative update.
If you're on Windows 10 and you do not see the update after joining the Dev Channel, modify Windows Registry to force install the update on unsupported devices.
Known issues in Build 22000.71
Microsoft is aware of multiple critical bugs in Build 22000.71. For example, a bug could crash File Explorer when you click on the date and time on the taskbar. This problem is experienced when Focus Assist is turned off. However, you can still click on the Quick Settings (WiFi, audio or battery toggles). This bug affects the notification center only.
To fix File Explorer crashes, search for "Focus Assist" in the Settings app and enable Focus assist priority or alarms mode.
Other known issues in the update:
Broken context menu.
The taskbar will flicker or previews may appear offscreen.
PC rename feature is broken
Settings will crash when you open Windows Hello settings.
The Search panel may not open, but this can be fixed if you restart Explorer.exe
If you're facing other critical bugs after updating to the preview, you can roll back to the previous build by following these steps: Open System > Recovery > Advanced startup, and select Restart now. In the recovery screen, select Troubleshoot > Advanced options > Uninstall Updates, and uninstall the update causing issues.