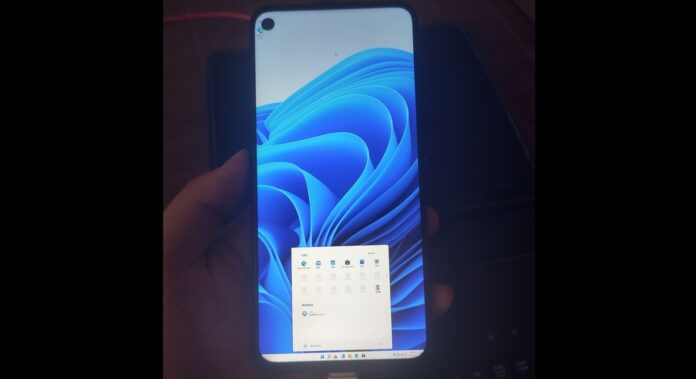 Running Windows on a phone has long been a dream for Microsoft enthusiasts, especially after the company discontinued their Windows Phones. While we may never see Microsoft's vision for a phone running Windows 11, some young developers have shown us a preview of the operating system running on Android phones.
Microsoft recently started rolling out the first Windows 11 preview to Insiders, and naturally, some of the tech enthusiasts decided to try their hand with running desktop Windows on Android phones from companies like OnePlus and Xiaomi.
These efforts are in their early stages, but the lead developer Xilin Wu behind the project "Renegade" told us Windows 11 ARM64 can be installed on Snapdragon 845 phones, while Snapdragon 855 is partially supported by the edk2-sm8150 port.
Thanks to the work done by the Renegade team, some developers have successfully booted the operating system on the OnePlus 6T and Mi 8. However, much of the operating system (OS) is unusable. For example, calling is currently not supported, according to the developer.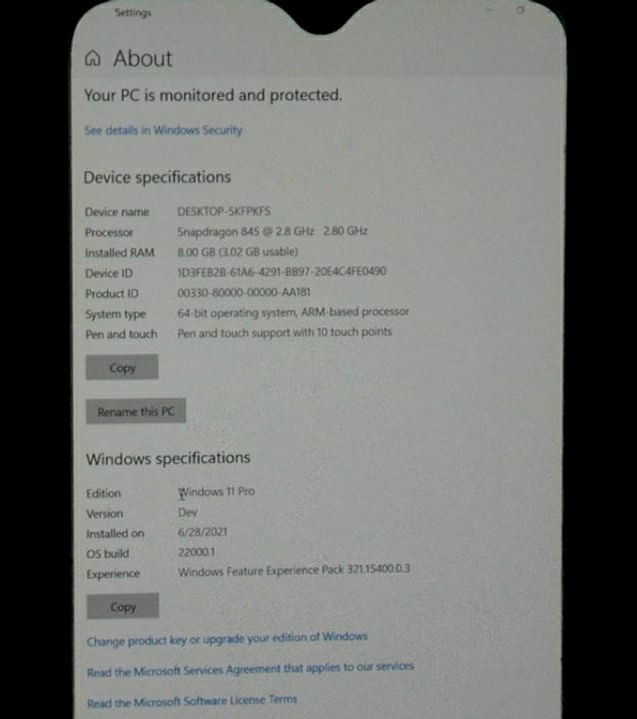 To run the desktop operating system on Android phones, developers have created their own tools/drivers and enabled a custom UEFI environment for Snapdragon 845.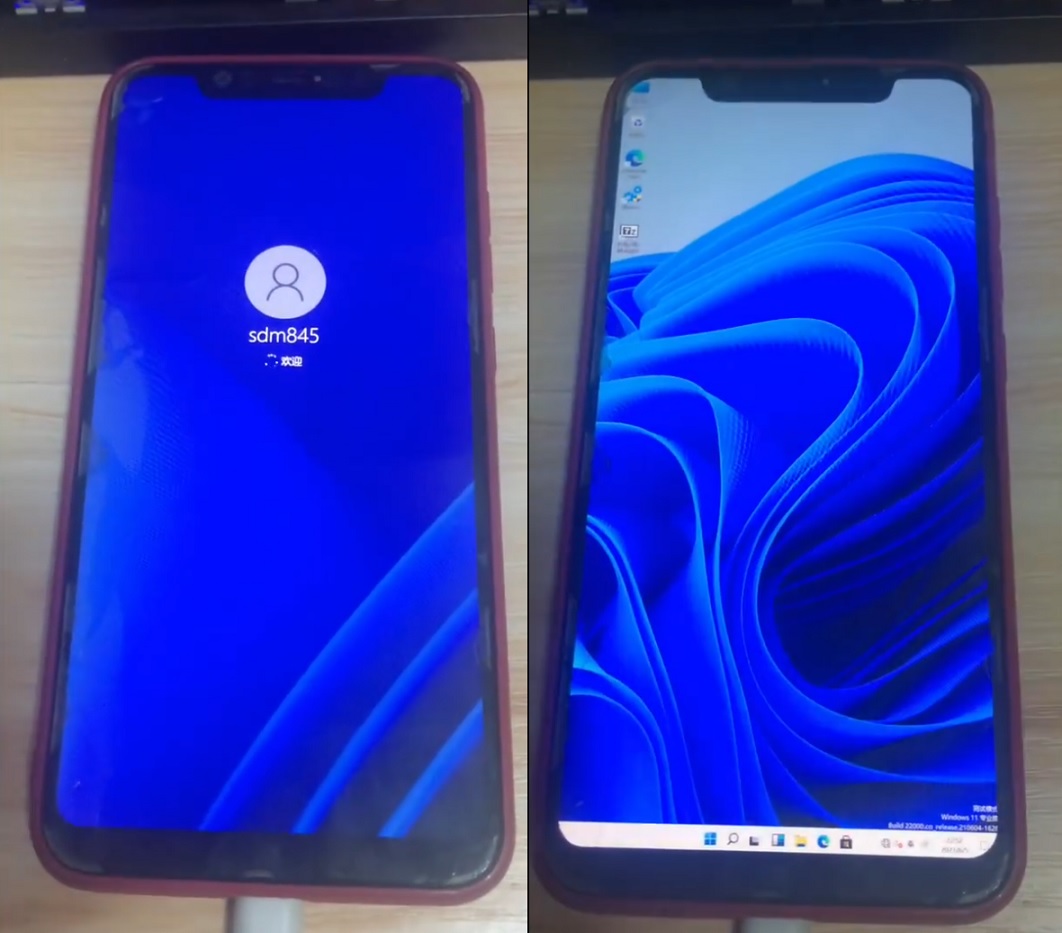 That's because Qualcomm's xbl (UEFI firmware) and abl (which is required for loading Linux kernel) are signed on retail devices, and they cannot be modified. As a result, it's impossible to boot Windows using a stock bootloader.
Remember that Microsoft didn't intend for the desktop version of Windows 11 to reach smartphones. The support for Arm architecture in Windows 11 and custom tools and drivers created by these talented developers make it possible.
So far, we've seen Windows 11 running on OnePlus 6T, Mi 8 and some Snapdragon prototypes only.
These efforts might serve little practical purpose as Windows 11 is not really optimized for mobile form factors and mobile-friendly features like calling is not available, but it's still an impressive feat.
In addition to Android phones, it's also possible to run the new Windows on Raspberry Pi 4 and Lumia 950 XL (calling is supported).
However, don't get your hopes up yet, as the project is far from perfect on Android phones and is largely a proof of concept at this point, with multiple issues with touch screen, cellular connectivity preventing you from using the phone as your daily driver.