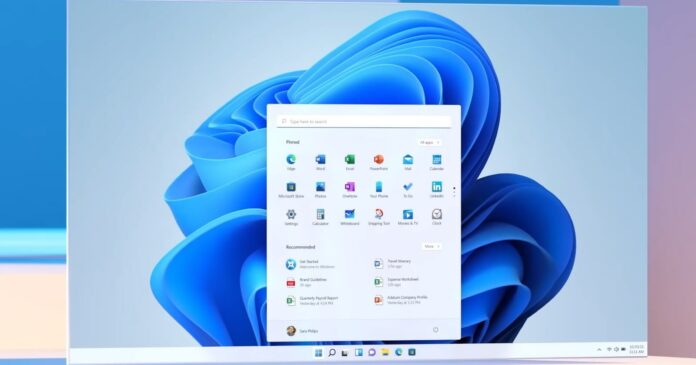 Microsoft announced Windows 11 on June 24 and teased a bunch of design improvements, including a new Start Menu, Action Center with music controls, upgraded Windows Settings, support for Android apps on all PCs, and more.
At the same time, Microsoft announced that not all PCs are upgradeable to the new operating system if they don't have newer processors and a TPM 2.0 chip.
The confusion is tied to what Windows 10 configurations will be upgradable to the new Windows. For those already using newer processors, the new system requirement comes down to one thing: TPM 2.0 chip support or Firmware-based Trusted Platform Module (fTPM) 2.0.
According to Microsoft officials, the security aspect of Windows 11 is important which is why the company has made the TPM 2.0 mandatory. If you've TPM 1.2 or don't have TPM at all, you won't receive the new upgrade, if Microsoft's updated documents are to be believed.
It turns out that TPM, which is important for security according to Microsoft, is not mandatory for all systems. With prior approval from Microsoft, TPM is not required for "special purpose" devices.
According to Microsoft, these will be custom orders and requirements will be relaxed on approval from the company.
"Upon approval from Microsoft, OEM systems for special purpose commercial systems, custom order, and customer systems with a custom image are not required to ship with a TPM support enabled," Microsoft noted in a new document.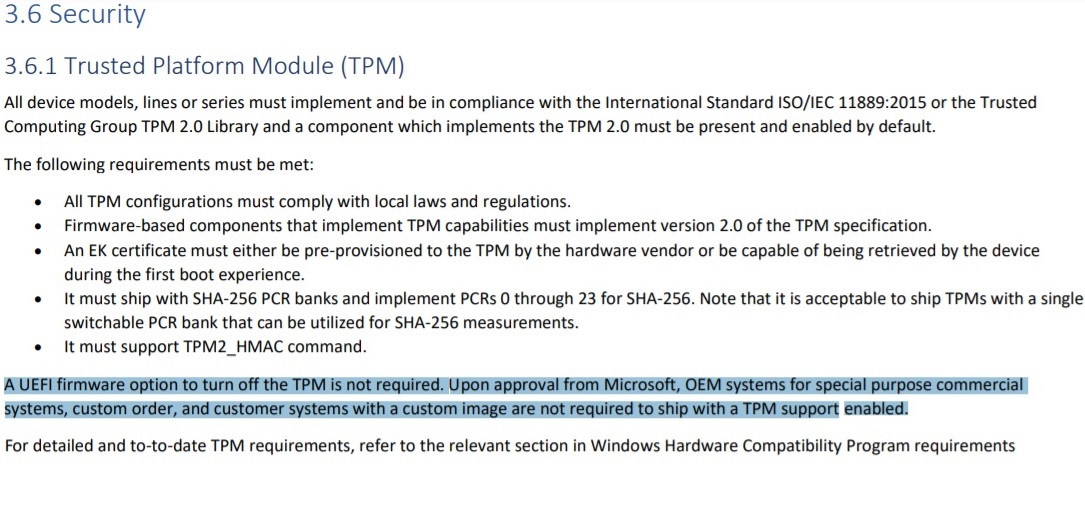 In other words, OEMs can still build and ship devices without TPM.
The same document has also confirmed that Windows 11 will run in any virtual machine without any of the TPM checks.
Microsoft is apparently working on a new method or installation media image whereby the TPM requirement can be bypassed. In fact, existing users can also bypass the TPM 2.0 requirement by modifying their registry or installation media, according to the leaked build.
It's not about TPM
If you've TPM 2.0 key installed, there's another issue: CPU requirement for Windows 11.
If you have a 7th gen chipset or older, you will not able to install the new operating system. To run Windows 11, Microsoft says the 8th gen processor, AMD Ryzen 2000 or newer is required with TPM 2.0 support and 4GB of RAM.
If you're not sure whether your PC meets the necessary hardware requirements, you can download and run Micorosft's PC Health Check software, which was recently updated with more clarity on upgrade blocks and their workarounds.
Installing the new operating system on existing systems without TPM and newer CPU is officially unsupported and users will receive "This PC can't run Windows 11" errors.