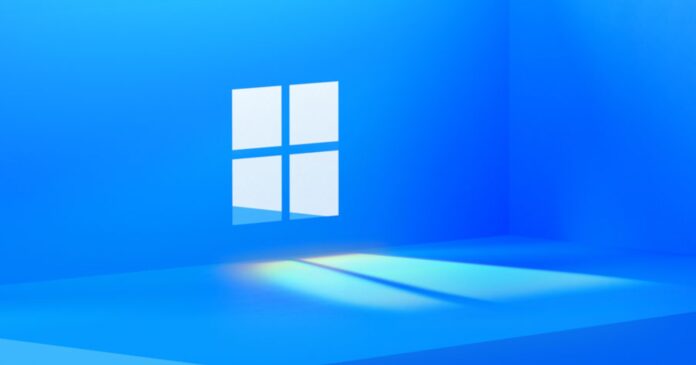 The leaks haven't stopped Microsoft from teasing the upcoming Windows 11 features. On its social media platform, the company has again reminded fans of its upcoming Microsoft Event on June 24, with the latest teaser suggesting that Windows 11 features new touch and gesture controls.
The previous two teasers were aimed at the sound and visuals of Windows 11. The first teaser was a close-up shot of the model's ear, which can only mean that some new sounds will be introduced. In fact, the leaked version of Windows 11 already comes with a total rework of the Windows sounds.
The new teaser is only 9-second long, but it seems to confirm the reports of new touch and gesture experience on Windows 11.
https://twitter.com/Windows/status/1407715140297007116
In the teaser, the model is pressing her finger on the glass, which points to the long-rumoured touch and new gesture features, such as the rumoured "Wake on Touch" capability and three-finger touchpad-like gesture for the tablet.
According to a document, Microsoft is exploring support for additional touch-based gestures, including three-finger trackpad-style gestures on the touchscreen. Microsoft is also asking devs for feedback, but it looks like the plan is to route these gestures to the operating system directly.
This change will improve the overall gesture experience, but it will impact the behaviour of apps using their own gestures.
Windows 11 predictions
While Windows 11 has already leaked online, we believe that Microsoft could still have a few surprises in store.
For example, Microsoft has been internally testing new inbox/native apps for Groove Music, Photos, Mail & Calendar and Windows Store. According to reports, "Cherry Hill" is the internal codename for the "broader UI overhaul", which includes the new Windows Store and Photos app.
As part of the project "Cherry Hill", Microsoft Store will get the same design revamp as the rest of the operating system, which will begin rolling out this fall. The redesigned Store will support a wide variety of apps, such as UWP, PWA and Win32 app.
In addition to a new layout and animations, Microsoft Store will be optimized for downloading large games and developers will be allowed to publish their unpackaged Win32 apps to the store directly.
Some of the new policies include support for the third-party content delivery network. In other words, devs can soon host apps in the store and update their apps using their own online service instead of relying on Microsoft Store updates.
Remember that not everything has leaked online and Microsoft could still have a few surprises in store. We can expect to be wowed at 11 AM ET on June 24.