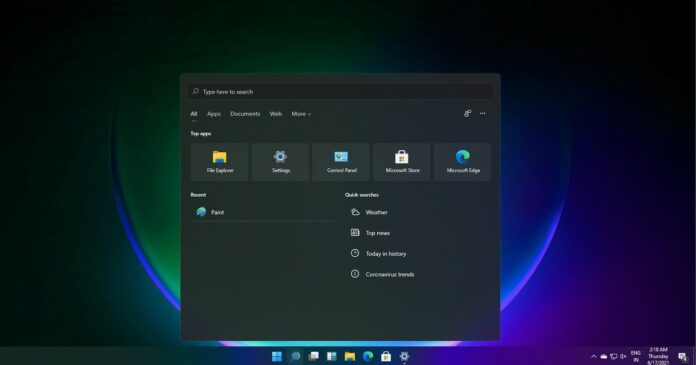 Microsoft appears to be working on a successor to Windows 10 in S Mode, called "Windows 11 SE".
Ahead of Microsoft's June 24 event, an early build of Windows 11 recently appeared online and it has been confirmed by several reputable sources that it is indeed a legitimate build. Thanks to the leaked build, we know that most Windows Sun Valley rumours and speculations were accurate.
In addition to a brand-new Start Menu, Microsoft may be working on a new SKU for Windows 11, as references to "Cloud Edition" and "SE" have been spotted in the leaked build.
Dubbed Windows 11 SE (a branding Microsoft previously used for Windows 98 Special Edition (SE), this new SKU is supposed to be the new version of Windows S Mode. The SE edition uses the "Cloud Edition" codename, which was previously used for Windows 10 in S Mode.
Because of the Windows 10 S mode success in education, it looks like Microsoft hasn't given up on the idea of lightweight operating systems. The leaked build contains the following references to the new SKU of Windows:
392, "SE%1"
393, "SE%1"
394, "SE N%1"
395, "SE N%1"
Like Windows 10 in S Mode, Windows 11 SE could be a tightly-locked version of Windows that limits the capabilities of the operating system.
For those unaware, Windows 10 in S Mode was first announced in 2017 and it deliberately limited users to Microsoft Store apps. In addition to Store restriction, Windows in S Mode imposes certain other restrictions too. For example, users are only allowed to use Microsoft Edge as the installation of desktop apps is blocked on Windows S Mode.
Windows 11 SE is Microsoft's new restricted OS for special use cases
The SE edition of Windows 11 could be the successor to Windows 10 in S Mode.
It features the same interface and primary capabilities as Windows 11 Home, Pro, Enterprise and Education. However, it appears to be a more restrictive and lightweight version of Windows for lower-powered devices or enterprise environments.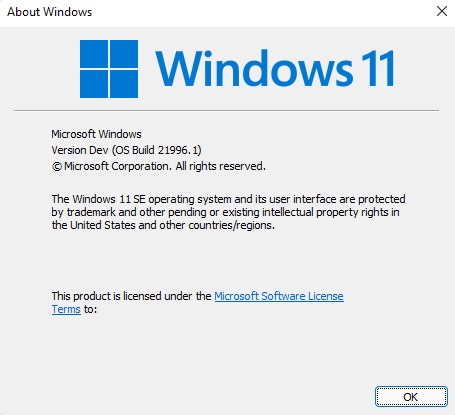 It's possible that the leaked SE edition of Windows seems to be aimed at enterprise customers. For example, Microsoft has removed consumer-centric features like "Your Phone" integration from the Settings app.
Likewise, there are no Microsoft Edge or Bing ads in the Settings app.

For some reasons, Microsoft Store doesn't work out in SE by default, as shown in the above screenshot. To run the Store, we need to configure Group Policies and remove the restriction.
There's another interesting change: Win32 apps are no longer blocked on this restricted SKU of Windows. On the other hand, Windows 10 S didn't support Win32 apps and users were forced to download programs from the Store.
The offline account support doesn't work properly due to the unfinished/broken state of the leaked update, which means we need to set up the operating system with a Microsoft account.
Based on the leaked build, here's what we know so far about this tightly-locked edition of Windows:
Disables News and Interests (Windows Widgets).
Unlike Windows in S Mode, Win32 apps work on SE.
Microsoft Store doesn't work by default.
Settings app adverts for Edge/Bing removed and Your Phone integration no longer works, which could be due to the unfinished state of the leaked update.
Even as a restricted version of Windows, SE still benefits from the regular Windows 11 features. It includes rounded corners, Start Menu, Windows Search, updated File Explorer, and more.
Is SE SKU for you?
It really depends on what your needs are and how Microsoft differentiates it from the existing Windows 10 in S Mode. For now, it looks like a new enterprise SKU designed to limited access to certain features like Microsoft Store.
Microsoft has still not decided on a final branding for this new edition of Windows 11 and it could be subject to change at a future date.
Keep in mind that Microsoft may or may not ever ship additional SKU for Windows 11, and our interpretation of what they are may be imperfect.