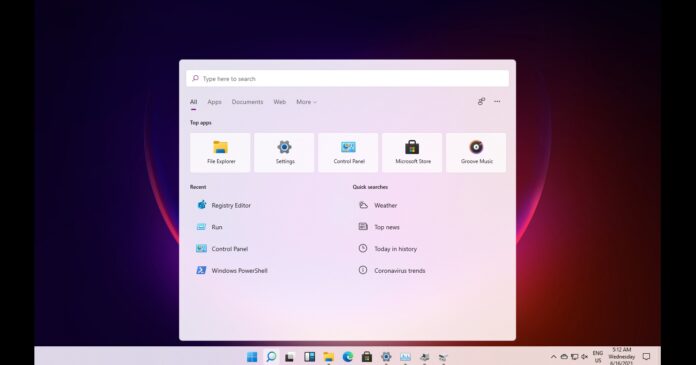 We've long heard rumours about the Windows Sun Valley update and recent teasers suggested that the apparent redesign of the desktop operating system will be launched with Windows 11, Microsoft's successor to Windows 10.
Thanks to what appears to be a genuine leaked build of the new Windows 11, we've got early access to the upcoming design. In addition to the brand new Start Menu and centred taskbar, Windows 11 also comes with a bunch of other design improvements, such as rounded corners and shadows.
As you can see in the below screenshots, Microsoft is rounding off window corners for all apps including legacy menus, tools, first-party modern apps, and third-party apps too. This will make the whole interface seem modern, cleaner and softer.
In our tests, we observed rounded edges everywhere – like the Control Panel, Device Manager, Disk Management, Settings window, etc. As Microsoft has enabled system-wide rounded corners, third-party apps like 7-Zip already support and respect the new user interface.
These screenshots show a minimalist design, with stronger elements of shadow effect visible in both light or dark mode. This leak confirms that the rounded edges previously seen in Microsoft's internal mockup.
However, it's worth noting that these screenshots are from a leaked unfinished build and this is not our final look at the next-gen operating system.
File Explorer
Windows 11 will come with the same File Explorer as part its overhauled desktop, according to the leaked build.
File Explorer is undergoing a minor facelift in this update, which enables touch-friendly controls in Explorer and improves default file type icons, giving the file manager system a fresh feel.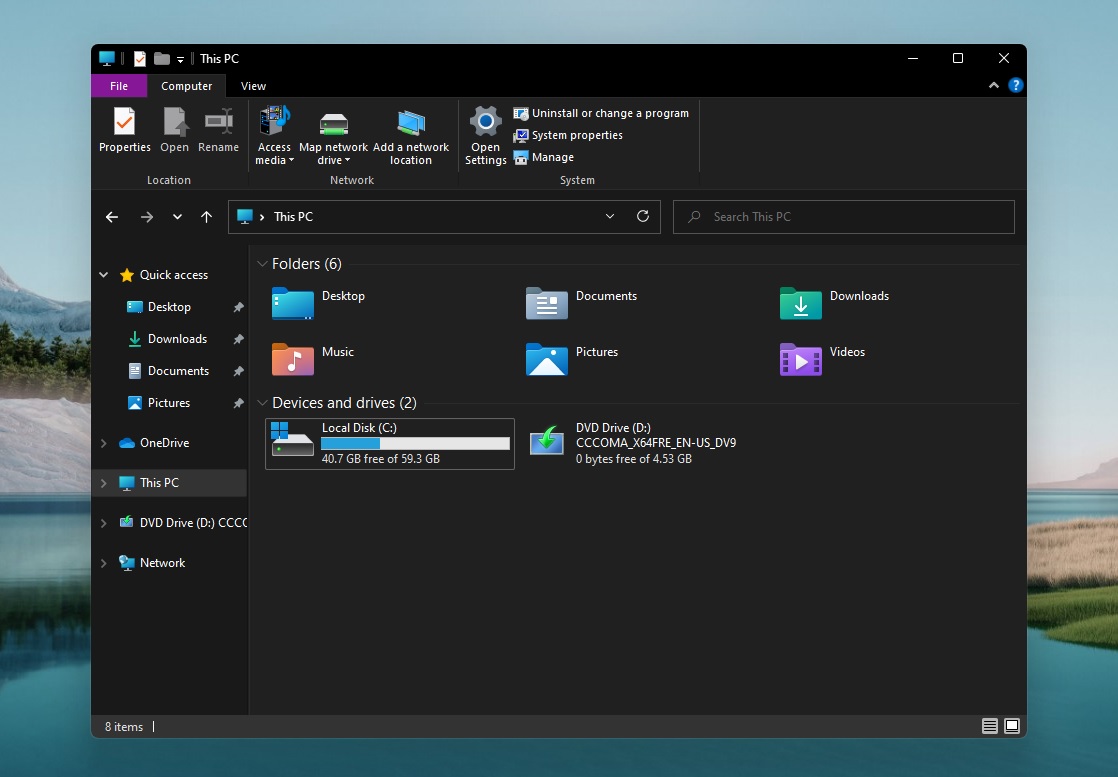 The window of File Explorer and navigation buttons have rounded corners too. This is to improve the UI consistency and make designs simpler to identify.
Unfortunately, the properties tab of File Explorer doesn't support dark mode, at least in the leaked build.
In addition to rounded corners and updated icons, accessing the new File Explorer on a touchscreen device should be much easier now. This is because Microsoft has added extra padding to make the existing interface much more touch-friendly and easier to use with your fingertips.
Task Manager
It looks like Task Manager is not getting a major revamp in Windows 11.
However, it has been updated with rounded corners and minor UI tweaks.
Windows Search
Windows Search interface is also getting updated with a major facelift.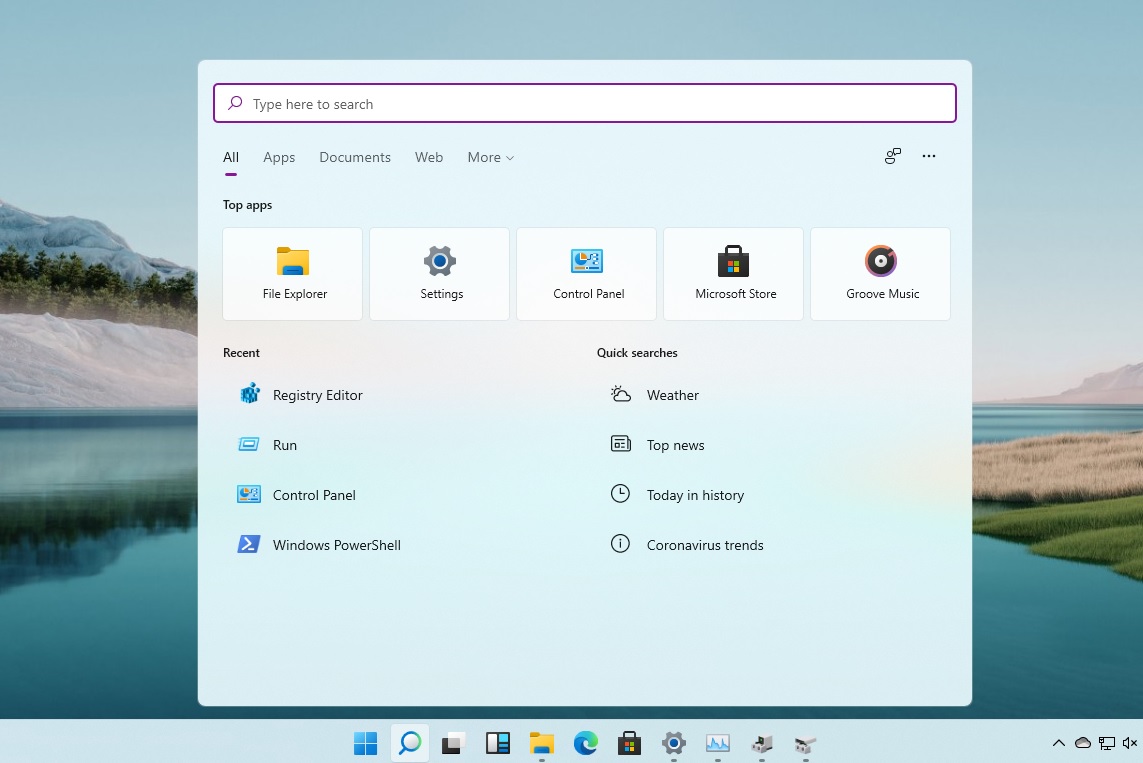 For example, Windows Search will now float above the taskbar and it also comes with rounded corners to match the look and feel of the updated Start Menu.
Context menu
We have, of course, seen rounded corners pop up in the leaked builds when we right-click anywhere.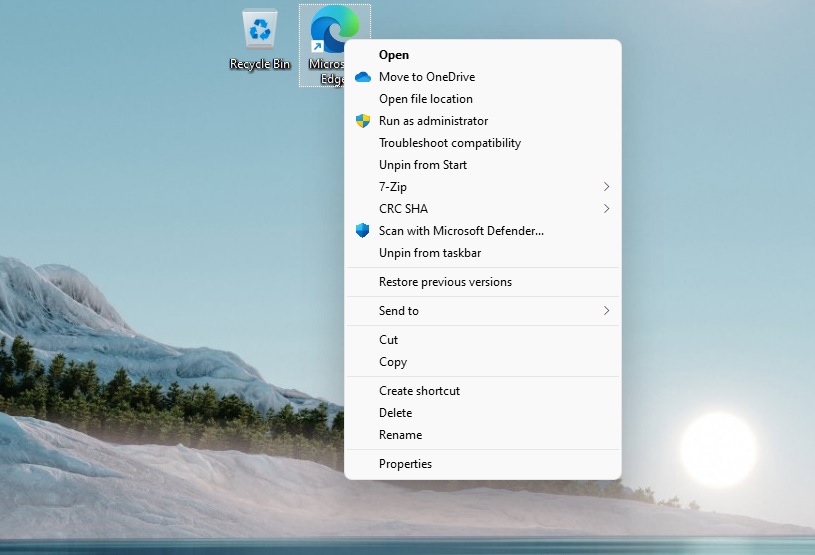 In fact, Microsoft has updated both classic and modern context menu with rounded corners, and the new look is visible almost everywhere.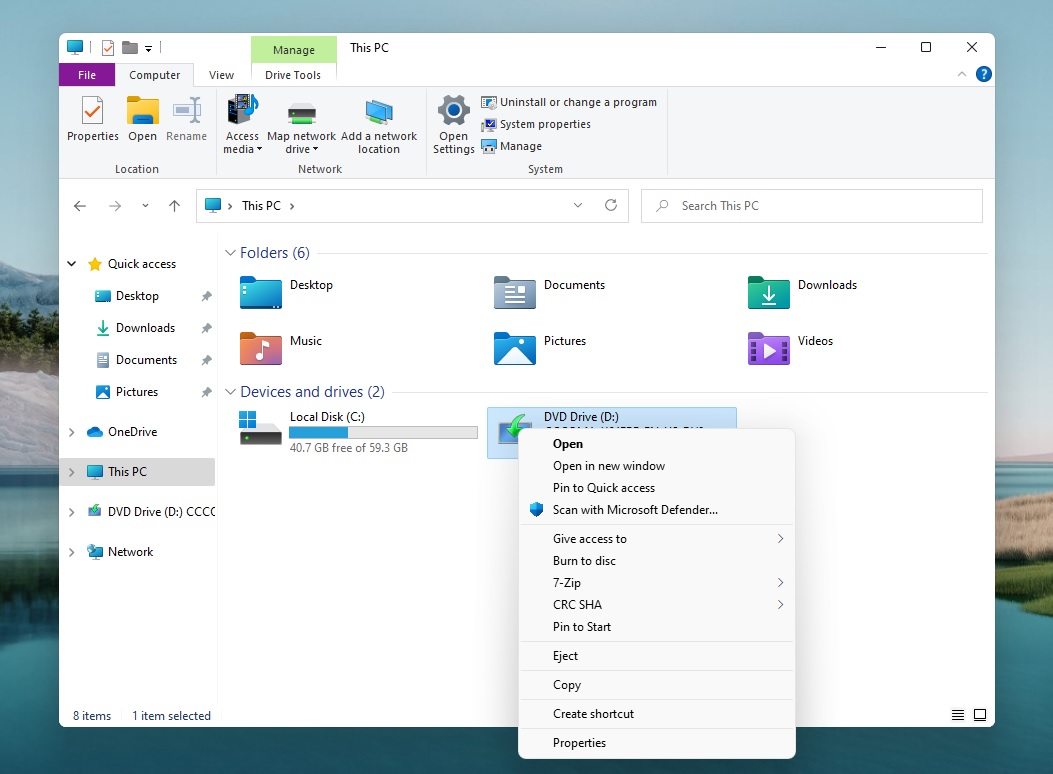 Historically, Microsoft has used rounded corners in Windows 7 and other operating systems, but with Windows 8 "Metro UI", Microsoft switched to a straighter look and ditched rounded corners for sharp edges.
With Windows 11, Microsoft is returning back to the original look and enabling rounded corners everywhere.
Action Center
As we've seen in preview builds, there are some minor alterations planned for the Action Center.
The leaked Windows 11 build shows a few key UI changes to several parts of Windows Action Center. Windows Action Center has been updated with elements from both WinUI and Windows 10X.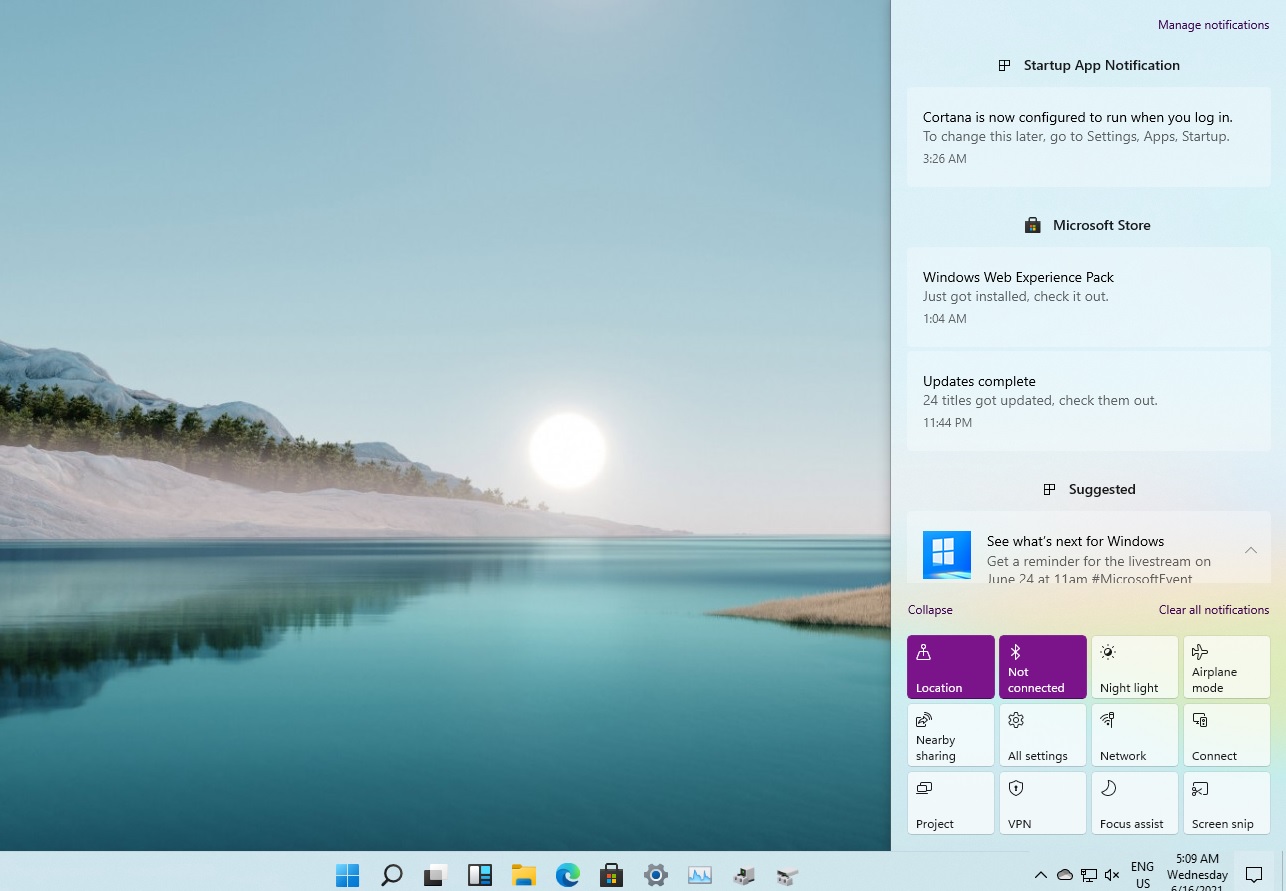 It doesn't really look different from the existing Action Center, but it's likely that we'll see some improvements in the later builds and experience packs of Windows 11.
Like Windows Start Menu and Search, Action Center is also expected to get a floating interface as well as the ability to swipe up and down to open the quick settings on tablet or 2-in-1s.
Microsoft is currently planning to announce Windows 11 on June 24 and the free upgrade will be released to consumers in the fall.