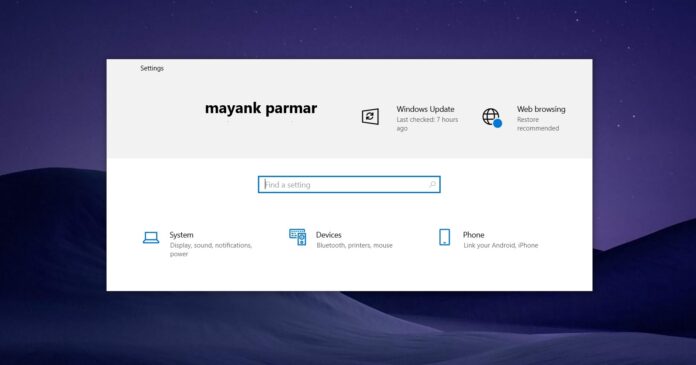 It's been over eight years since Microsoft first introduced the modern Settings interface with Windows 8. Even after the release of Windows 10, there isn't a single interface for settings and the operating system still comes with Control Panel. That's because the modern Settings app is still a mess and the most advanced options are not available.
Back when the Settings app was introduced, Microsoft said that Windows 10 would continue to include the Control Panel "until the Settings app is developed". The company was planning to migrate all Control Panel options to the Settings, but they moved a few settings every year rather than finishing the job in one update.
While we don't know what will happen to Control Panel in the upcoming Windows Sun Valley update, it looks like the built-in modern Settings app is getting a makeover and it would be based on the company's new design language, which means it will feature a proper dark mode (not black mode) and colourful icons.
Microsoft is working on new icons for various core options within the Settings app. The idea is to give options like Windows Update in Settings app a lick of Fluent Design paint and add colour to the otherwise rather bland and flat-looking system accent-based icons which are currently in place.
The Settings app itself won't be radically different to the existing version, but it does spice things up with some colourful icons, a reorganized layout. Like Control Panel, the Settings app will also get a navigation menu with all the primary options like Updates & Security, Personalization, Bluetooth, etc on the left side.
These options will be visible when you navigate between different pages of the Settings app.
The updated Settings app will also introduce new options to customize the OS. For example, Microsoft is working on new setting pages to help you personalize your touch keyboard by letting you change key size, colours and multitasking controls.
A new feature within the multitasking settings page will allow you to have separate virtual desktops for each monitor. This means the extra monitor can now have its own virtual desktop and it will remain unaffected when you open, switch or close virtual desktops on the primary monitor.
Bear in mind that this information is based on an early version of the redesigned Settings app and plans are always subject to change. However, we're confident that a brand new Settings app will be introduced and it will have icons for all options like the Control Panel.