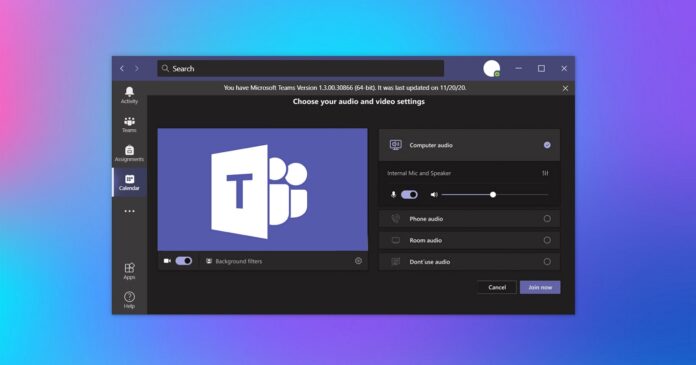 Microsoft today confirmed that it is making generally available two new capabilities for presenter mode in July. Microsoft Teams has been designed for different types of meetings and communication, and the company aims to make it more useful for fun presentations and webinars.
Earlier this year, Microsoft announced presenter mode for Teams, which is a new feature that can be used to customize the presentation experience. Microsoft believes that the new presenter mode could make your meetings a little less boring when you're working from home.
For example, Microsoft Teams is getting a new "reporter" mode that lets you pretend you're a news reporter during a meeting. When enabled, this presenter mode lets you display present content visual aid above the presenter's shoulder (requires video access) to make the meeting look like a news segment.
In addition to reporter mode, Microsoft Teams is also getting support for "side-by-side mode" that would display the video feed of the presenter and their content at the same time, so presenters and attendees are always connected.
The new presenter mode experience is built on top of Microsoft Teams together mode and it uses "AI segmentation technology" to place the shoulder of the speaker in a virtual news studio, and it aims to make video conferences more informal to bring participants together.
The two new presenter modes are coming in June on Windows 10 and macOS. Microsoft is also working on other modes that will be introduced later this year, including a virtual "Standout" mode.
Later this year, another presenter mode called "Standout" will be added, which will display the video feed of the speaker in front of the shared content.
Unsurprisingly, Microsoft is not planning to add the "Standout" capability and other presenter modes to its Teams mobile apps. On mobile, Microsoft Teams will get support for webinars, large meeting layouts, and more.