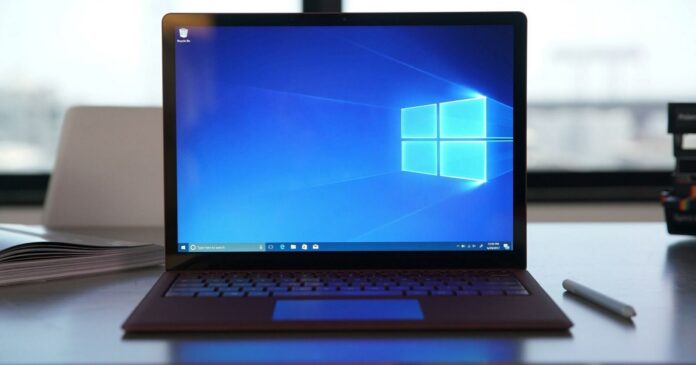 Intel's June 2021 update for Windows 10 addresses the dreaded Blue Screen of Death error caused by the Wi-Fi drivers.
In addition, if you've been having issues using your Bluetooth keyboard or headset due to a yellow bang error in Windows Device Manager, then you should consider applying the latest Bluetooth driver update too, which appears to have fixed these issues.
Intel published the two new wireless driver updates on June 1 and they're now available for download via Intel's Support and Assistant Tool. In addition to critical bug fixes, Intel claims it has also resolved security issues affecting certain configurations and adapters on Windows 10.
Apparently, there are no new features to try and users will not notice any improvements in connectivity or performance if they choose to deploy the update. It's also worth noting that these updates should be installed only when you truly need them or you've issues with the current drivers.
Intel's June wireless driver update
New updates are available for the following wireless adapters for devices running Windows 10 May 2021 Update and older:
Version 22.50.1.1 for Wi-Fi 6E AX210, AX201, AX200, Wireless-AC 9560, 9461/ 9462, 9260.
Version 20.70.23.1 for Intel dual-band wireless-AC 8265 and 8260,
Version 19.51.35.2 for dual-band wireless-AC 3165, 3168, and 7265 Family.
Before trying out the new update for the Intel Wi-Fi driver, make sure that you have the compatible wireless adapter installed on your computer. To verify your configuration, follow these steps:
Open Device Manager from the Start menu or Windows Search.
In Device Manager, locate "network adapters".
Tap on it to expand the adapters branch.
Locate the primary adapter version/edition.
If the wireless adapter installed on your device matches one of the above-listed Intel adapters, then you can go ahead with the update. If your device is not listed, it's possible that a similar update will be offered via Windows Update in near future.
Here's the changelog of Wi-Fi driver update:
Intel has fixed an issue where the Device Manager will report that the wireless adapter
is not functioning properly. This happens when you share large files wirelessly.
Intel has fixed connectivity issues, particularly a bug where users experience random loss of network connectivity.
Intel has fixed Blue Screen of Death errors caused by the previous versions of the driver.
New security and general bug fixes.
As mentioned at the outset, there's another update that's aimed at Intel Bluetooth adapters. As per the changelog, Intel fixed an issue where Bluetooth device may not work properly with a yellow bang error in Device Manager when you try connecting to a
mobile device via PC for apps like Microsoft Your Phone.
How to get the update
Typically, these fixes will be rolled out to users automatically via Windows Update if they're necessary for their device. If you can't wait, you can always use Intel's Driver & Support Assistant tool.
Install Intel Driver and Support Assistant (iDSA) tool from here.
Open the Update Assistant tool from the system tray or Windows Search.

Check for updates.
Remember that you can always use the Device Manager to roll back the new drivers if you run into unexpected problems.