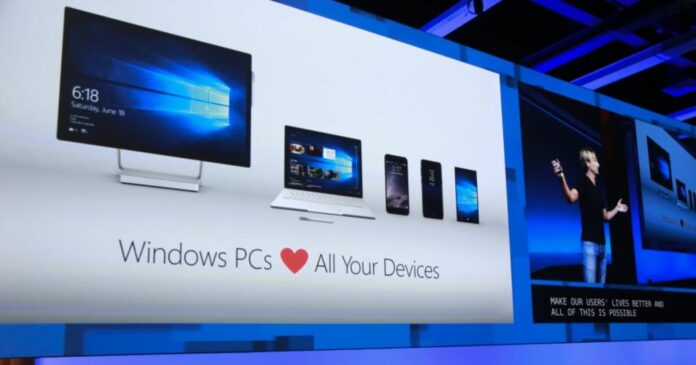 With every Windows release, Microsoft nixed quite a bit of famous features, and apparently that included startup sound. When the brand new Windows 10 or Windows 8 device power on, they don't make the familiar startup chime we've come to know and love in previous versions, such as Windows 7 and XP.
Jensen Harris, who worked as the director of the Windows User Experience (WUE) team, recently explained why the company turn off the startup sound on Windows 8 and Windows 10 by default.
The startup sound is still included on Windows 10, but it's disabled by default. According to a former Microsoft employee, Jensen Harris, startup sound was axed because modern Windows devices work a little differently now – they can be used anytime and anywhere, and that startup sound can disrupt a meeting or class while trying to restart a computer.
Mostly, this was the result of the transition into a new world where PCs are more like your mobile device—always on, ready to go and can be used anywhere.
When Microsoft started working on modern devices and operating system, they were optimizing the platform for "mobile-first" use cases. One team within Microsoft was busy porting Windows to ARM processors, while another team had started to design a touch-first tablet user interface.
As Microsoft decided to focus on 2-in-1s, laptops, and mobile-first use cases, the company realized that startup chime on every reboot can be annoying and awkward. For example, if you've to work late at night during your bedroom, it'd be less-than-ideal to open up your laptop only to have it loudly play out the startup sound.
"One of the things we did was to look at how and where people were using their PCs," Harris explained. "Most of the PCs being sold were laptops or netbooks, and that percentage was going up every year. With mobility came different considerations—PCs being used in places that would have been very unusual when Windows 3.1 came out, like in the bedroom or on the couch," he added.
The startup sound was ultimately turned off by default to prevent an unintended interruption when you open your laptop.
However, Microsoft did not entirely remove the option and it was only disabled on new installations by default, which means you can still enable the startup sound by following these steps:
Open Settings > Personalization.
Click the Sounds option and open the Sounds tab.
Enable the "Play Windows Startup sound" option.

Click the Apply button and click on OK.
If you followed the steps correctly, your system will now play a sound every time you start or restart the computer.