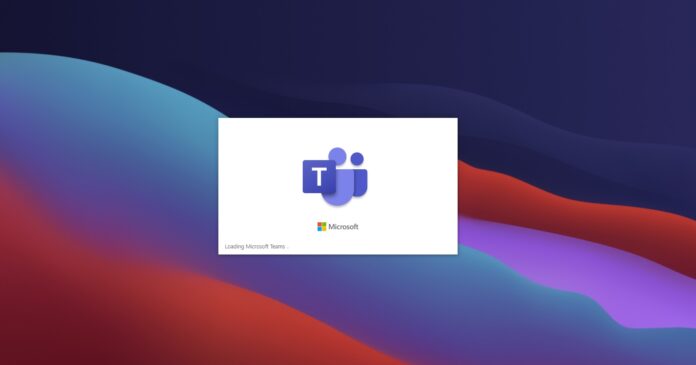 Microsoft Teams will finally take advantage of native notifications on macOS and the feature is now rolling out to those part of the company's preview program (beta testing).
Microsoft Teams has long used its own system for sending notifications from its platform and connected apps. Teams desktop was recently updated with the native notifications feature, but that was only made available on Windows 10. As per our own testing, macOS users will soon benefit from the improved notifications too.
Starting with the next Microsoft Teams update, which is set to arrive later this month, the collaboration tool will finally use the native notification system on macOS when your colleague sends messages or a new meeting is scheduled/cancelled.
Like other desktop apps, Teams notifications will also appear in the macOS native notification center along with other alerts. If you want to try the feature today, join Microsoft's preview program and update Teams to version 1.4.00.12663+.
When asked, Microsoft clarified that it will not change the default setting of Microsoft Teams notifications. Users would not experience any change in their notifications when their Teams app is updated with support for the new notification style.
Native notifications come into effect only when the users change their notification style setting by following these steps:
In Microsoft Teams, open Settings.
Under Appearance and sound, locate "Notification style".

Choose Mac from the dropdown options.
A pop-up notification will appear on your screen asking permission to allow Teams notifications. You can also the macOS System Preferences > Notifications and choo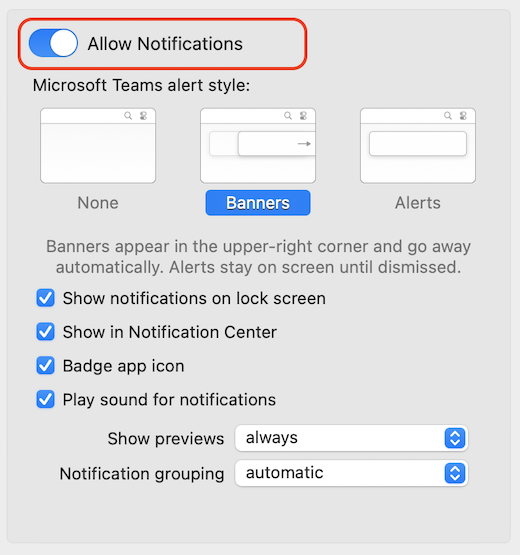 Once done, Microsoft Teams Teams notifications will be delivered through the built-in notification center and users can always access the missed notifications by launching the notifications centre.
For some reasons, this setting is not supported on macOS 10.14 or lower.
As per the roadmap, Microsoft Teams native notifications will begin rolling out to general consumers later this month.
In addition to native notifications, Teams for macOS is also getting support for new spotlight controls.
Spotlight is a feature that allows presenters to highlight certain participants during meetings and it will be updated with a new option that will you to highlight 7 attendees at the same time.
To use this feature, presenters or organizers need to right-click on the person's video and select Spotlight from the menu. Users need to repeat the steps every time if they want to highlight multiple videos.