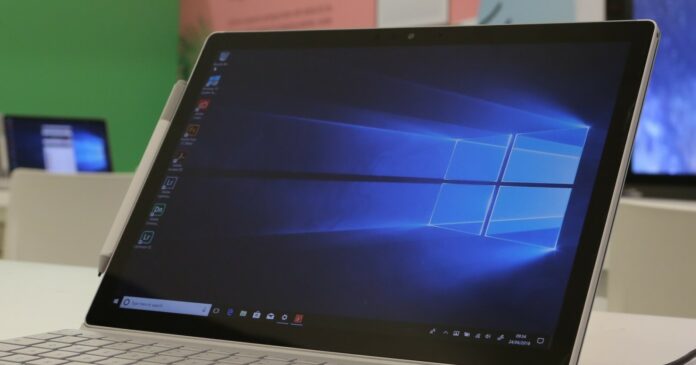 One of the most notable steps Microsoft took last year for the Windows 10 taskbar is "News and Interests", an MSN feed built-in into the taskbar. With the KB5003173 update, Microsoft has now enabled support for the "News and Interests" feed for more users running the October 2020 Update and May 2020 Update.
News and Interests or taskbar feed is part of the company's efforts to surface MSN articles without users actively having to ask for them. As the name suggests, it surfaces articles based on your interests from different topics available on MSN, such as technology, entertainment, politics, etc.
Microsoft previously said that this feature will be rolled out gradually and it would be included in the May 2021 Patch Tuesday. Taskbar feed has been very slowly rolling out to those already using the latest cumulative updates, but it looks as though more users are seeing the option on their devices.
KB5003173 enables taskbar feed in Windows 10
For those on Windows 10 version 20H2/2004, the feature is now being rolled out with KB5003173, which is a security-focused cumulative update. In our tests, we also observed that the feed is enabled immediately after the patch is installed and we're seeing the option on multiple accounts and devices right now.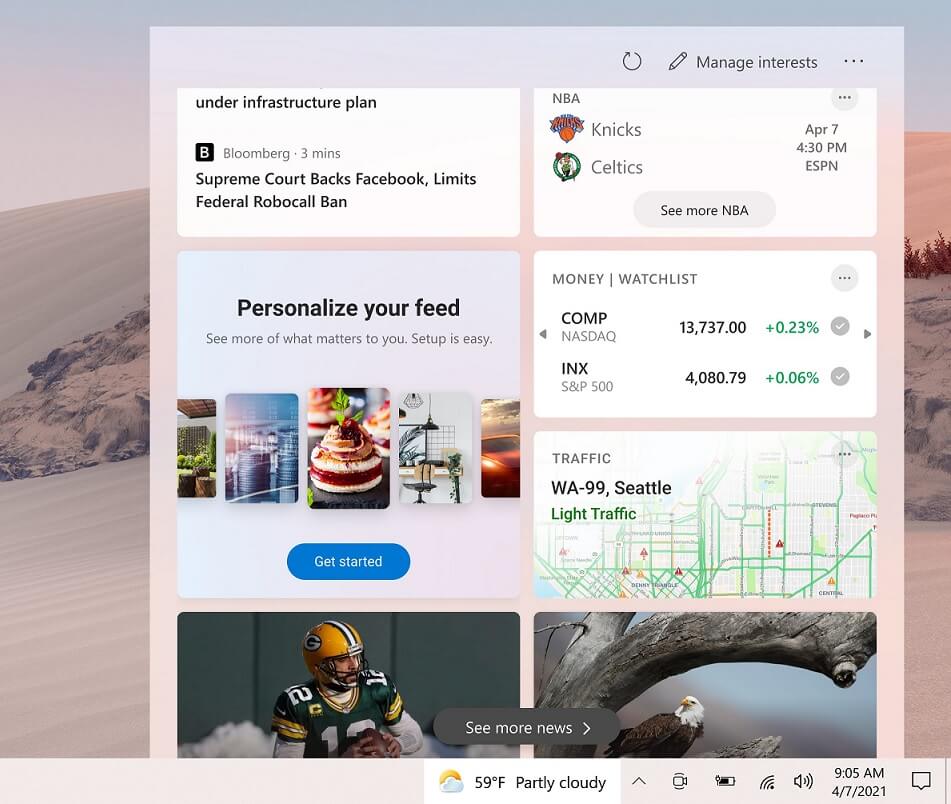 As you can see in the above screenshot, News and Interests feed surfaces news stories in a feed of cards that appear above the taskbar, similar to the Google Discover app on Android and iOS. Below each story is a menu that lets you react to the story, and there's also a thumbs up icon that can be clicked to see more related articles.
However, the taskbar feed is far from perfect and there are at least three problems. Some users are reporting that the weather icon pinned to the taskbar is blurry.

In addition, it also appears that the feed works only when your taskbar is pinned to the bottom. If you've changed the location of the taskbar, the option will not work.
The third problem with the taskbar feed is that the widget can stop working and display a blank window or loading animation. This issue has been flagged by some users on social media and observed by us on our devices.
Fortunately, there's an easy fix for the broken feed. To fix the issues, you need to open Task Manager, right-click "Windows Explorer" and select "Restart".
If you don't like the feature, you can always right-click on the icon and turn it off, and it won't run in the background.