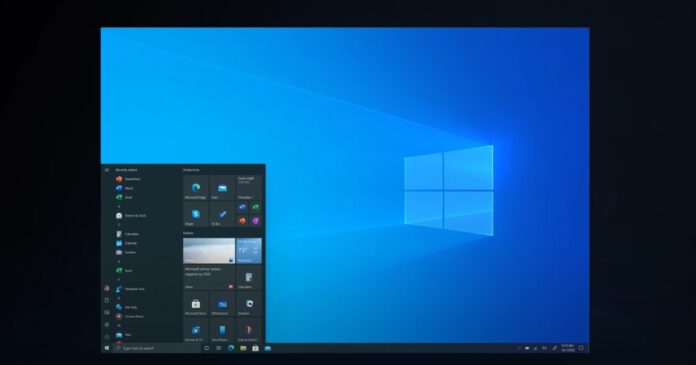 Windows 10's Sun Valley update is still several months away, but we'll have plenty of minor improvements to test out in the coming months. The next feature update is Windows 10 version 21H1 and it is supposed to be a minor release with improvements for enterprise customers.
In Sun Valley preview builds, Microsoft started testing a taskbar feature that integrates weather widget and newsfeed functionality directly into Windows 10. The feature adds an icon to the taskbar from which users can either launch MSN-powered newsfeed or get information on weather and traffic.
As expected, Microsoft is now bringing the taskbar feature to older versions of the OS. With Build 19043.962 or Build 19042.962, Microsoft is adding the news and weather widget to Windows 10 version 21H1 and version 20H2 respectively.
The combined weather/news taskbar widget pulls up a large MSN-powered panel with a personalized newsfeed, weather card, traffic card, finance card and more. It pulls up the information from Microsoft accounts and users can also scroll through and interact with news items or widgets.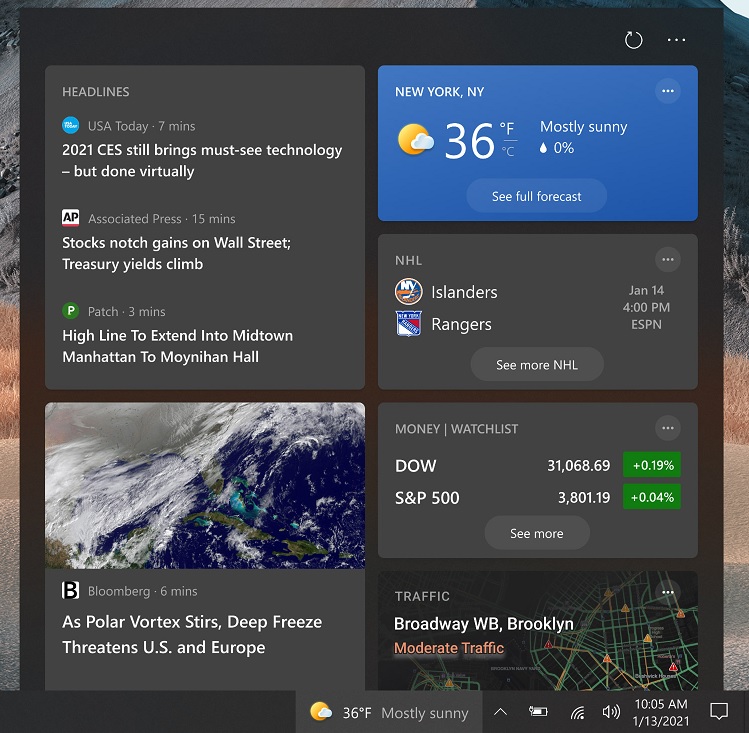 By default, Windows 10 taskbar newsfeed widget will show you the latest headlines and stories, but you can customize the feed by adding your interests to the MSN page. Note that you'll need to launch Microsoft's Chromium-based Edge browser to customize the feed because other browsers are currently not supported.
Or you can also personalize your feed a bit directly from the panel. To do so, click on the three dots option next to the news item and select the "Fewer stories like this" option. However, if you'd like to see similar stories, you can select the second option and get more stories.
You can also add/remove stock prices, customize sports events, and enable/disable location access for weather card.
Based on our testing, Microsoft appears to be rolling out the feature to testers in the Release Preview Ring and Beta for Windows 10 version 21H1/20H2. If you want to test it early, you'll need to join the Windows Insider program and grab the latest update in the Beta/Release channel.
Remember that the feature is being tested in the US, UK, Australia and India only.