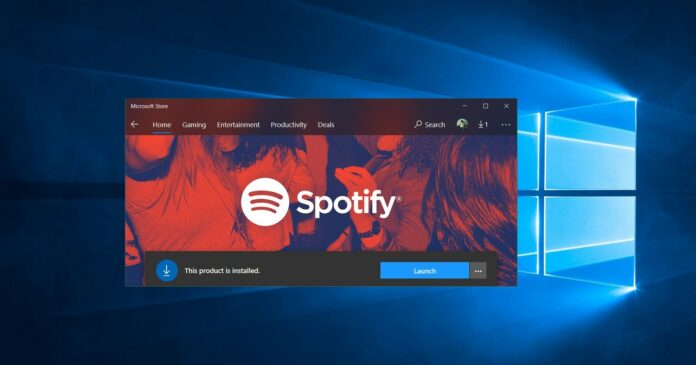 Popular third-party Windows 10 apps have seen a flurry of changes in the last few months, with companies like Instagram ditching their native desktop apps for Progressive Web Apps (PWAs). The latest is a Progressive Web App for Spotify that replaces the existing desktop client.
If you've not heard of web apps or PWAs, they are simply websites offered as native apps, and they can be used just like a normal app. These web apps run in their own containers and users don't have to open a web browser.
First announced in March, Spotify's redesigned desktop app is now available for both Windows 10 and macOS. The new look is rolling out via a server-side update. Just updating the app from the Microsoft Store won't force the new design as you'll need to wait for a server-side change.
Notably, we found strings for this change in the last Microsoft Store update for Spotify, which was published on May 2 with version number 1.158.820.0. If you haven't received the redesign, make sure that you're using the latest version available in the Store.
Unlike the website, Spotify's app lets you use the new web player in its own separate window that does away with your browser's address bar. It also hides other unnecessary controls, such as extensions and menu. Like the old desktop app, this new web app can be launched from desktop, taskbar or Start Menu.
The app's design is now consistent across all desktop experience and it also adds support for a few new features. For example, Spotify now comes with new playlist creation tools, which lets you drag and drop tracks into playlists.
Likewise, there's a new dropdown menu with new sorting options. For those with premium subscribers, it's also possible to download songs by clicking on the new offline button.
The Spotify app also comes with the same design and features on macOS.
Unsurprisingly, Spotify's new design has received mixed reviews. Some users are unhappy with the design, which looks exactly like the web app, but the problem isn't just how it looks.
Users are complaining about unexpected changes to basic usability. For example, Spotify has moved the search bar to the left side of the menu, which means it's no longer possible to search for songs when you're on a different page.
Spotify has even removed the "recently played" section from the search page.