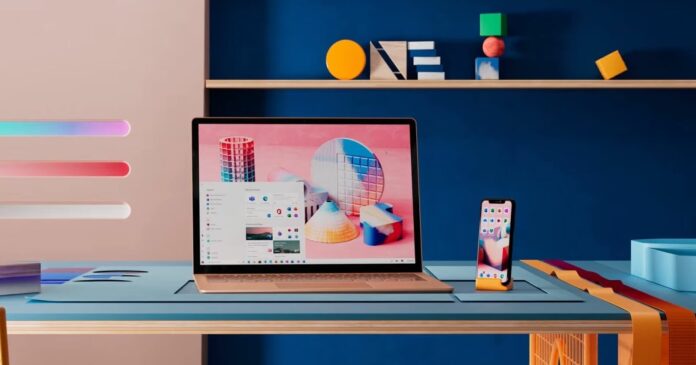 Over the past few weeks, there have been reports of Windows 10 encountering moderate to severe performance issues after applying KB5001330. Affected users have reported various issues, which includes system lag, FPS drop and stuttering when playing certain games.
Windows 10 KB5001330 issues were first reported on April 13. Since then, there have been reports on Reddit, Twitter, YouTube and other social media sites about issues that focus on FPS drop and performance issues when playing games. The most prominent, and the understandably frustrating problem is momentarily delayed player actions.
In some cases, users observed that the FPS drops to zero. Within that period, the game is frozen with controls not working smoothly. The issue is absolutely unacceptable and many impacted Windows 10 users documented the problem on various social media platforms.
In response, Microsoft said that it has launched its own investigation and their findings suggest "only a small subset of users" are affected. While this is not a widespread issue, Microsoft has rolled out a server-side emergency patch.
How to fix Windows 10 KB5001330 issues
Based on early findings, it looks like the problem was the result of a bad code/feature added to Windows 10, which was disabled recently via a server-side update known as "Known issue rollback".
The immediate solution to this problem involves checking for updates in the Settings app and restarting the device. If the fix has been applied, you will no longer face performance and gaming issues.
The problem with the "Known Issue Rollback" approach is that users cannot easily verify if the server-side fix has been applied to their device. Fortunately, using a simple PowerShell script, you can scan Windows Registry and verify the hotfix manually.
To verify fix for KB5001330 issues, use these steps:
Open Windows PowerShell from Search.
Enter the following command

Get-ItemProperty -Path HKLM:\SYSTEM\CurrentControlSet\Control\FeatureManagement\Overrides\4\1837593227
When you enter the above command, you should see the information of a registry key in the PowerShell window. If you get the message "Path not found", then the fix is not applied.
If the Registry key exists, the output will look like this: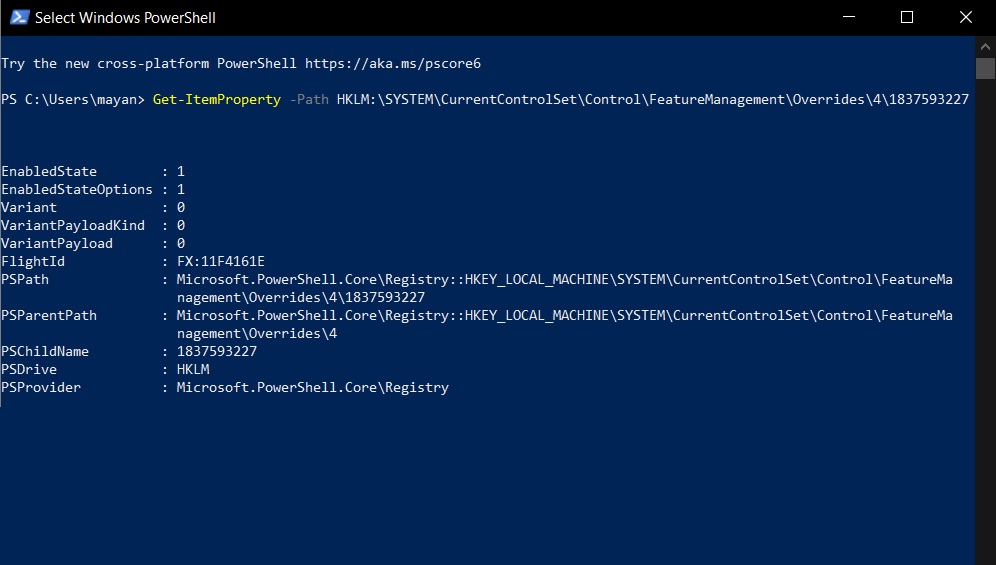 If the Registry key is present and Microsoft's hotfix does not work for whatever reason, another course of action is removing the Windows Update manually using DISM or WSUS command-line tools.
These instructions are valid for all versions of Windows 10.
If you're unable to uninstall the update and suggested workarounds do not work, you can use Media Creation Tool to reinstall the operating system without removing personal files and apps.