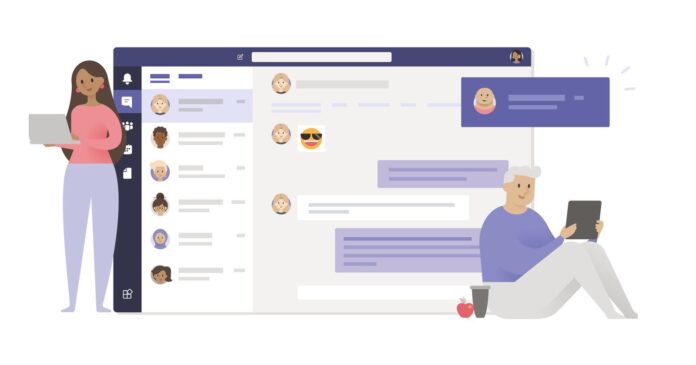 A new update to the Microsoft Authenticator app and Intune Company Portal has brought a frustrating "refreshing" or display flicker bug, according to various reports. Users are reporting that they're unable to launch Microsoft Teams, Outlook and Power apps on Android.
Some have told us that apps like Microsoft Teams is "unusable" after recent updates and it keeps refreshing by itself.
One of our readers observed that the app feed seems to constantly refresh every second and it's almost impossible to do anything. Signing out and back doesn't work, and clearing the app's cache makes no difference. In some cases, users removed and re-added their Office 365 account, but Teams would still refresh.
The bulk of complaints about Microsoft Teams display flicker issues have come via Play Store and Microsoft forums, with some suggesting that it's related to a recent update to the Authenticator app.
"App is literally unusable after the last update. When you open the app, the screen constantly flashes and refreshes itself. You cannot navigate from one section to another (like from chat to teams). Rebooting fixes it temporarily for the first time you open the app after rebooting," a frustrated user wrote in the Play Store.
"The app is constantly refreshing so you can't even read your messages or click into chats and other parts of the app. I uninstalled and reinstalled and now it won't let me log into my business account. When I click on "get help with signing in" and click "report an issue", it leads to a zip file for me to share," another user explained.
Microsoft is investigating Teams and other apps refreshing bug
In an update to the admin portal, Microsoft confirmed that users will only be impacted if they're using the most recent version of Microsoft Authenticator (version 6.2104.2518) and the Intune Company Portal (version 5.0.5123.0) while also connected to a network with issues.
Microsoft has developed and validated a fix for this issue and it's still being deployed to affected users. More users are expected to receive the fix by Friday.
"In parallel, we're monitoring the deployment to ensure it successfully resolves this issue and saturates as expected. Users can now also opt into using the public Beta of Microsoft Authenticator and the Intune Company Portal via version number 6.2104.2785 to alleviate impact," the company said.
How to fix Microsoft Teams refreshing bug on Android
Users have confirmed that they managed to resolve and address issues with Teams by updating the Authenticator app to the beta version.
This is a temporary solution, but it seems to be working for most users, according to reports in the Microsoft community forum.
In some cases, you can turn off WiFi and switch to the cellular data or "stable network" and wait for approximately 30 seconds before reloading the Teams app.