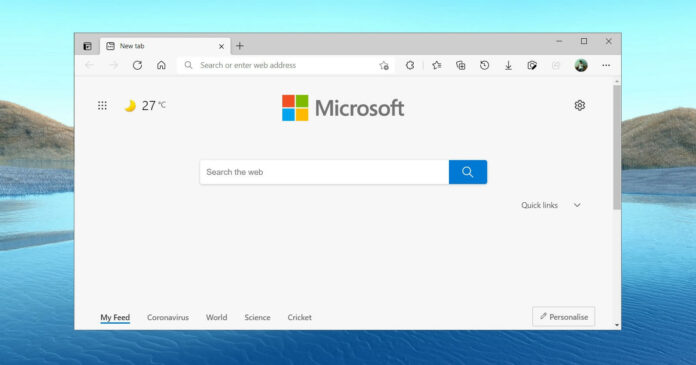 Today, Microsoft Edge 90 is rolling out to the stable channel with several new features and improvements. In version 90, you can enable Kids mode to make the web browsing experience safer for children. According to the company, Kids mode is designed for 5-8 and 9-12 age groups.
When Kids mode is enabled, Microsoft Edge will automatically switch to Bing SafeSearch to ensure that only friendly contents appear in search results. Likewise, tracking prevention is set to "trick" and users can also use custom browser themes, specially tailored for kids.
In terms of security, Edge can now prevent token theft attacks and ensure cookies cannot be reused from another. For enterprise customers, there's a new feature that will allow admins to identify traffic coming from App Guard and apply specific policies within the organization.
Microsoft Edge 90 new features and improvements
Here's a list of all new features and improvements included in version 90 of the Microsoft Edge browser.
Downloads flyout
With version 90, managing your downloads is about to get a whole easier, thanks to the inclusion of a new flyout menu. Microsoft Edge v90 brings the new flyout menu for downloads to everyone and it will allow you to manage all your active downloads in one place.
Downloads flyout menu will appear in the top-right corner of the browser toolbar and it acts as a hub to manage your downloads. You can open and close it anytime and continue browsing the web pages.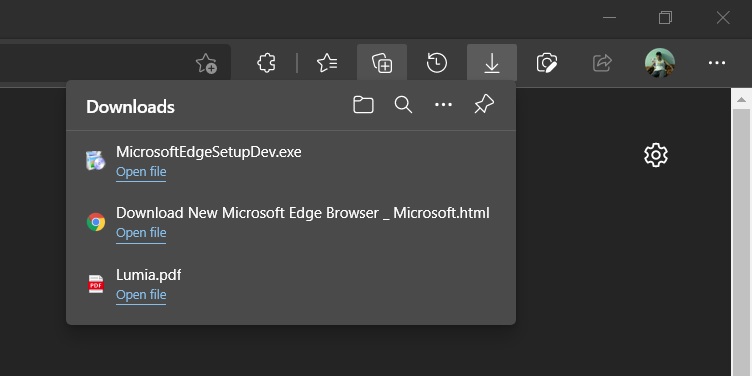 As you can see in the above screenshot, downloads flyout also lets you monitor your overall download progress right from the toolbar.
PDF and printing
In version 90, Microsoft has also enabled support for a new feature that will allow you to print the current page of the PDF document. To print the current page, open a PDF in Edge and click on the "Print" button to access the "Current Page" option in the print dialog.
In addition to the "Current page" option, Microsoft is also introducing new options – 'Fit to Page', 'Paper size' and 'Actual size' – to improve the printing experience.
These options will allow users to change the scaling when printing websites and PDF documents. If you select the third option 'Actual Size, Edge would ensure that the document is printed with no changes in the size of the content.
Password manager
Microsoft Edge comes with a free password management tool available within the browser's settings page and it essentially allows you to track the passwords and online payment methods for a potential security breach.
After the update, you can now delete multiple saved passwords with a single click.
Font rendering
Microsoft Edge update also comes with an improved front rendering system that will reduce blurriness and offer better clarity on some websites.
Autofill suggestions
In Microsoft Edge, autofill suggestions are automatically generated and that pop up when you're filling out forms. In some cases, Microsoft Edge is unable to fetch the data in forms where autofill is not supported, but a new feature in version 90 will allow you to search for your information and fill it easily.
Browser sync
Microsoft Edge now lets you search both local and synced browsing history. Previously, the history search feature was restricted to your local data
How to download Microsoft Edge 90
To download the new version, simply head to the Settings and check for updates on the About page.