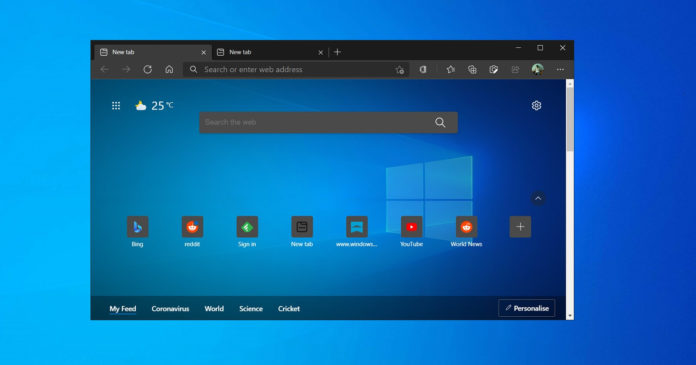 Microsoft hopes to give Windows 10 users a productivity boost with the rollout of a new feature called "Workspaces" in Microsoft Edge which aims to organize your browsing activities to form a cohesive tabs management experience.
The addition of "Workspaces" in Microsoft Edge is part of a wider effort by the company to improve tab management in the browser. To put it simply, "Workspaces" is a way to expand browsing activities into multiple groups. So, instead of having just one tab strip with all open tabs, you can have numerous "workspaces" i.e groups.
This new feature for Microsoft Edge will follow the same approach used in Windows 10's virtual desktop and Google's Chrome. Like virtual desktops or Chrome's Tab Groups, Edge's workspaces give you more space for separate task-related browsing activities and it also allows you to quickly find what you need, so you're always ready to go.
Workspaces in Edge is better than tab groups in Chrome
With workspaces, organizing tabs is easier than ever and this is another instance where Microsoft has done a better job than Google.
As you see in the above screenshot, you can create workspaces by clicking on a new button located at the top left corner. With workspaces, you can dedicate different tab groups for different tasks. For example, you can have one group for normal web browsing, and one screen for office/school work.
When you use workspaces, you're not launching another instance of Microsoft Edge, which means the browser won't consume a huge amount of memory.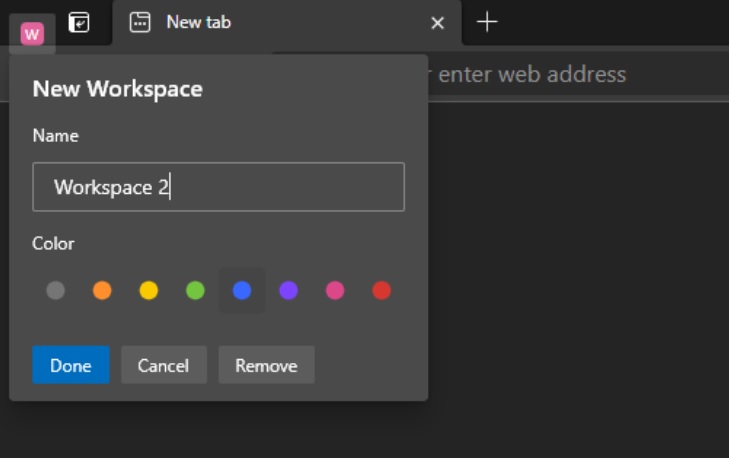 Customizing workspaces is also straightforward. Click on "Create a new workspace", add a name and select colour. In each workspace, you can add as many tabs as you need. Once you have added tabs, they will appear under the "workspaces" pane, as shown in the screenshot below.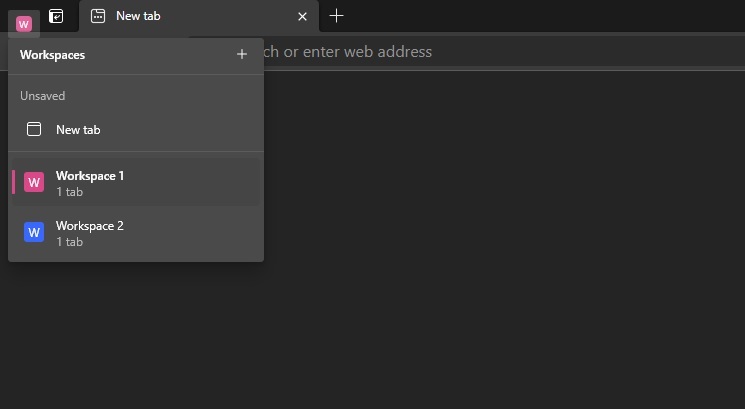 Workspaces is not the only feature coming in the next big update for Edge. According to experimental flags and options discovered in settings, Microsoft Edge is also getting support for a new security feature on Windows 10.
Likewise, there are plans to improve vertical tabs, flyout menus, and more.
Growth of Microsoft Edge
One year after leaving beta, Microsoft Edge has already managed to double its market share and overtake Firefox to become the second most popular browser on Windows and third most popular browser on the desktop.
As of March 2021, Microsoft Edge holds 8% of the browser market according to StatCounter. Although Chrome is still the most popular browser at 68%, Microsoft's browser is slowly catching up.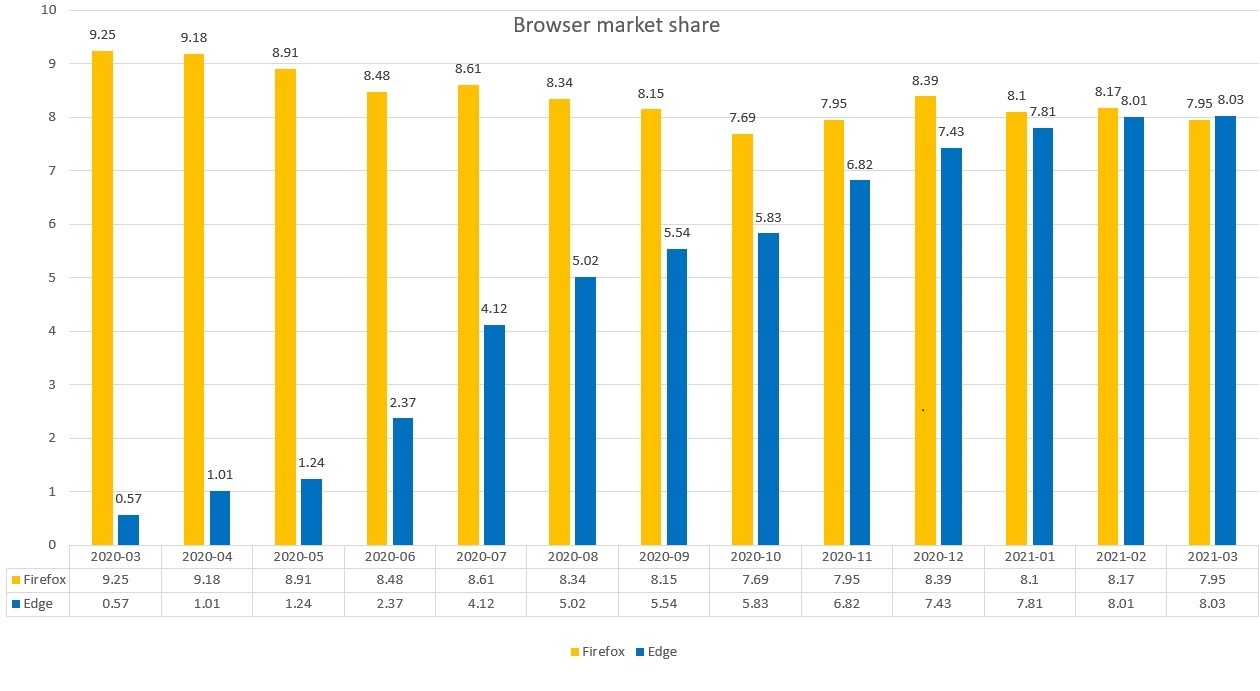 Microsoft's web browser numbers would likely increase more in the coming months as users who are still using Internet Explorer 11 are slowly migrating.