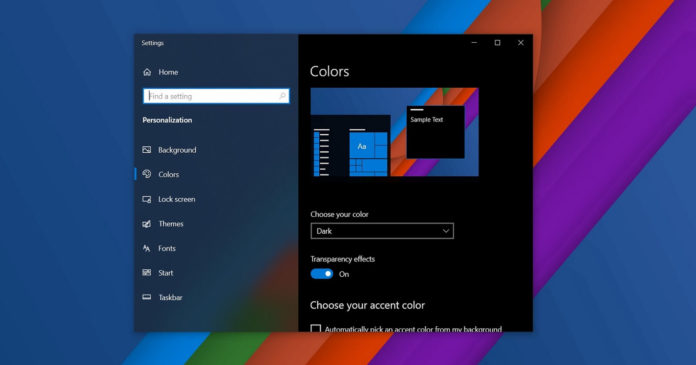 For the past two months, Microsoft has been testing a new personalization setting that will suggest tools to help you optimize Windows 10. Based on your device usage, Microsoft says it will provide suggestions for tools, services and tips from various categories, such as schoolwork, gaming, entertainment, and more.
As expected, the Device Usage feature will focus on the software side, which means your system won't be "tuned" for performance when you select "gaming" as your preferred usage mode in Windows 10. As per the Settings app, Device Usage will only display customized suggestions to help you discover new programs and related services.
In the release notes of the preview update, Microsoft has now officially announced the new device usage personalization settings. The new customization tool, which can be found under Settings > Personalization > Device usage, lets you select all the ways plan to use your device.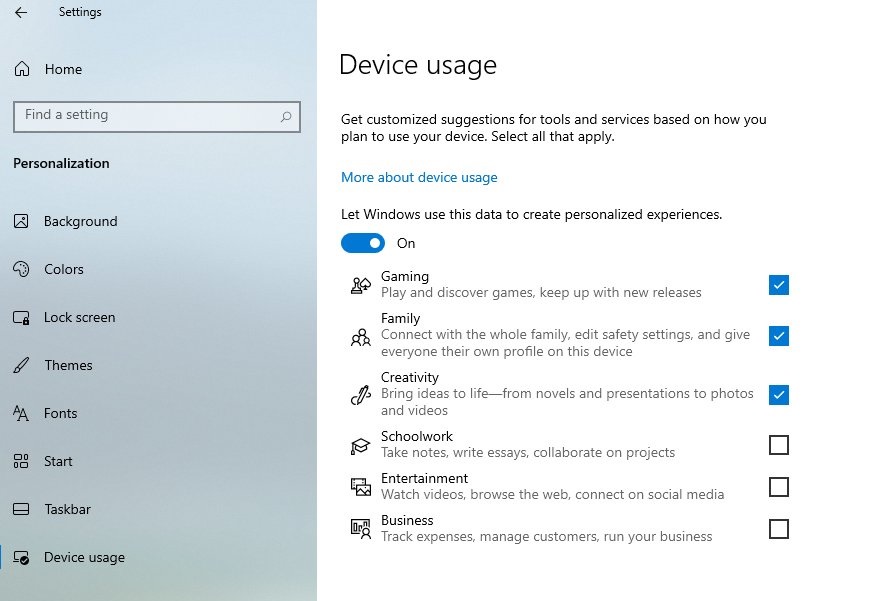 Microsoft's Brandon LeBlanc told me that suggestions for these tools and services will be delivered via Windows 10's built-in Tips app.
"The Tips app will pop up with suggestions. But some of this work isn't completed and piped up just yet," Microsoft said.
When the feature is enabled, the Microsoft Tips app will automatically popup to highlight the tools and services to enhance the desktop experience. This feature is particularly useful for beginners, as there should no longer be any confusion about what exactly users can try on their new PC.
For now, only testers in the Insider program will get the Tips app highlighting new services and tools.
It's also worth noting that the new personalization setting is completely optional and you have to turn on this feature in Settings > > Personalizations > Device Usage.
Microsoft Tips app will also highlight new features
Microsoft is also working on another change that will highlight the new improvements and features shipped with a Windows Update.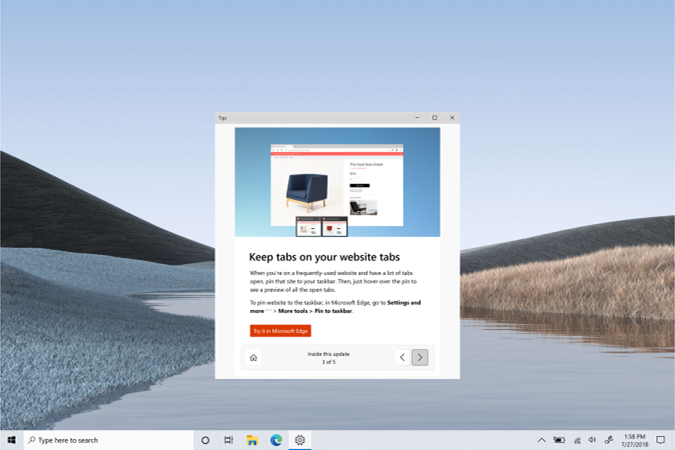 The feature called "first-run experience" uses the Microsoft Tips app to inform users about the recent changes made by Microsoft.
This capability is only available to Windows Insider testers in the Dev Channel and it will be rolled out to the consumers with Windows 10 version 21H2 (Sun Valley update), which is scheduled to launch in the second half of the year.