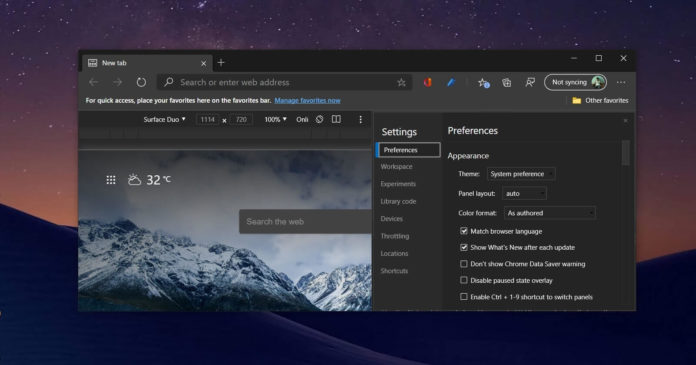 Microsoft is testing multiple new features that will allow users to better manage Chromium Edge on Windows 10. In a new feedback post, Microsoft has confirmed that it's considering a new feature that will allow you to display tabs on the right side of the window instead of top and left (vertical tabs).
Currently, the vertical tabs layout allows you to access your tabs on the left side of the window, which is quite useful in avoiding accidental tab closures and rearranging multiple tabs at once by using a keyboard shortcut or cursor.
Microsoft is now planning to allow users to move Vertical Tabs to the right side of the screen.
"This is something we've seen requests not only submitted to us directly but also on our social channels! The team is currently reviewing this item," Microsoft said in a statement, but it's not yet clear when the feature will be introduced for the browser.
The option to change the alignment of tabs can help users improve work efficiently and there are also aesthetic benefits that many people will prefer when tabs start appearing vertically in their preferred location.
This will also make it easier to manage large numbers of tabs simultaneously, especially if you prefer tabs on the right-hand side of the display.
The screenshot tool (Web capture) is getting even better
Last year, Microsoft Edge was updated with a new feature called "Web Capture", which basically allows users to capture full-page screenshots of the website they're browsing.
After you've taken a screenshot using web capture, you can preview it, save it and share it using Windows 10's native UI sharing feature.

A new experimental flag suggests that Microsoft may even add an option to detect various scrolling sections on a website and allow users to select sections of subscrollers when using the screenshot tool.
In addition to these improvements, Microsoft Edge is also getting support for Chromium's tab search with a timestamp.