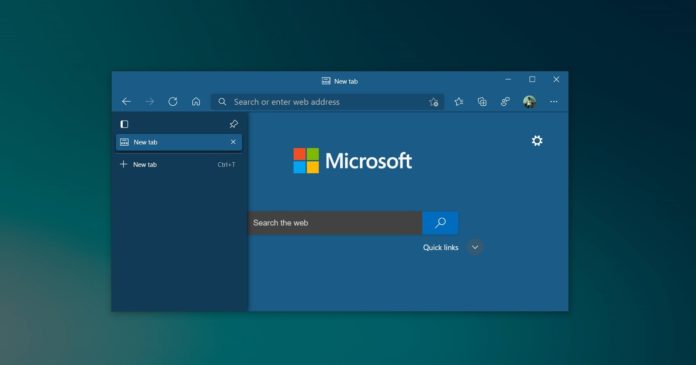 Microsoft is rolling out a new version of Edge Canary, bringing it in line with the latest changes to Chromium, which was updated with tab search improvements a couple of weeks ago. In addition to improvements from Chromium, Microsoft Edge is also getting support for an optional keyboard shortcut to open the full history page.
As you may be aware, Google recently added a feature called "tab search" in the Chrome browser. This feature can be accessed through the browser menu and it allows users to search for tabs open across all the windows, so they can easily spot the tab they're looking for.
Since Edge is based on Chromium open-source platform, Microsoft can also use features that benefit Chrome.
Microsoft Edge Canary was recently updated with an experimental flag to enable tab search, which suggests that Chrome's Tab Search feature will eventually arrive on Edge.

Today's Edge Canary update adds support for timestamp feature in tab search. Going through the list of tabs in the search and then manually identifying the most recent tab is a chore because Edge or Chrome doesn't recognize when users accessed the tab.
Thankfully, Microsoft wants to make this process easier by adding a timestamp for tabs open in the search pane.
This feature is currently in limited testing, but you can use the browser's command line to enable tab search manually. To try tab search now, right-click on the shortcut of Edge Canary and add "–enable-features=msTabSearch" in the target field.
Microsoft is still testing the tab search feature for Chromium Edge and it will roll out to users soon.
Keyboard shortcut for history page
In Edge Canary, there is a new flag called "history accelerator" that will allow you to open the full history page instead of the flyout menu using the CTRL + H keyboard shortcut.
For flyout menus, Microsoft is testing a new feature that will allow you to click on the header name to open the full page.
In addition to these improvements, Microsoft is also working on new APIs to improve the inking experience in Edge, Chrome, and other Chromium browsers.