Chromium-based Microsoft Edge has gotten very popular since its debut last year and as it continues to gain popularity in the browser market, new features and customization options are being added with almost every update.
Earlier this year, Microsoft Edge was updated with vertical tabs, which ditches the traditional tab strip that all browsers use. For vertical tabs, Microsoft added a button that allows users to access the vertical tab UI and switch between the two layouts, but there's a catch – you cannot change the size of the layout.
With the next update, Microsoft will address some of the shortcomings of both vertical tabs and sleeping tabs.
For example, Microsoft appears to be adding support for 'resizable vertical tabs'. In the beta builds, you can now hover over the panel to expand it and use the cursor to resize the panel. To change its size, you need to click and drag the panel.
This new experimental feature is still being developed, but you can test it today by downloading the Canary, Dev or Beta builds.
Hide the browser title bar with vertical tabs
It also appears that users can soon hide the title bar when they're using Microsoft Edge in vertical tabs layout, as shown in the screenshot below.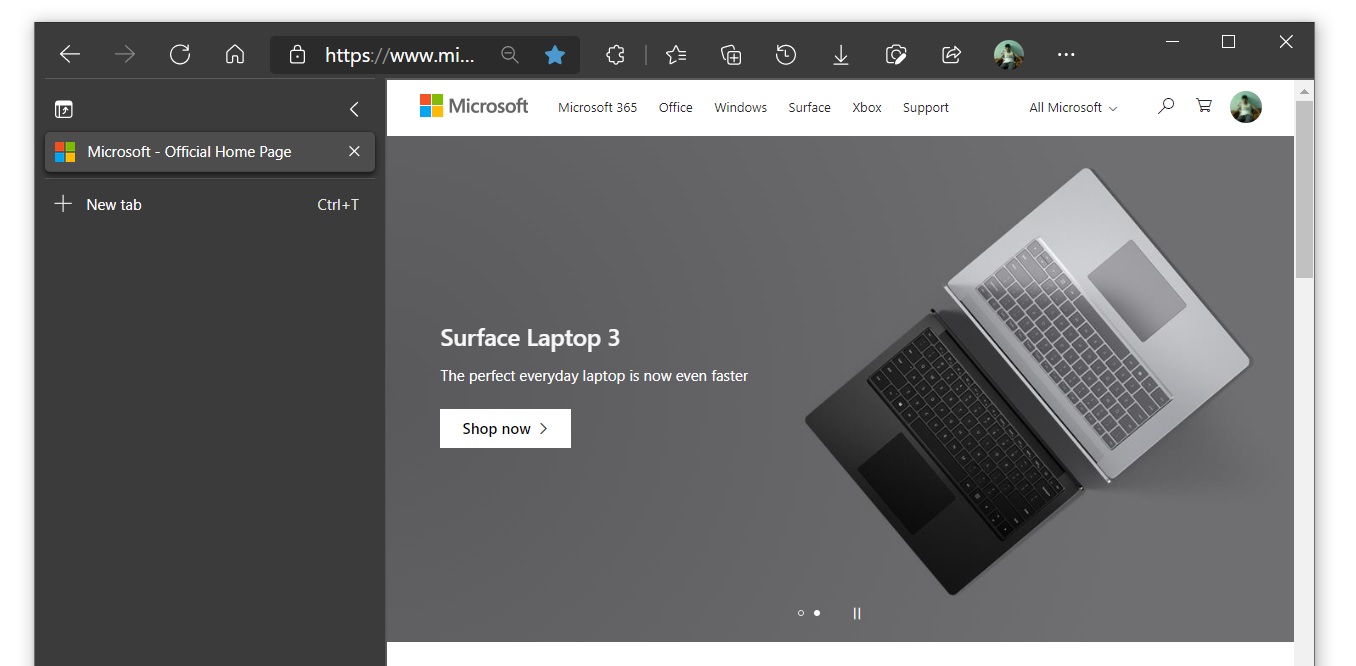 Sleeping tabs is getting better
With Edge version 89, Microsoft also enabled the sleeping tabs feature, which has been designed to reduce the memory usage when you have tons of tabs open while working. If a tab is inactive for a couple of hours, Microsoft Edge will put the tabs to sleep and you'll notice it when the tab looks dim or faded.
If you hover over faded tabs, you will see the "tab is sleeping" alert and if you click it, the tab reloads the webpage without data loss.
For those who hate faded tabs, Microsoft is testing a new experimental flag that will allow you to turn off the animation without disabling the sleeping tabs feature.