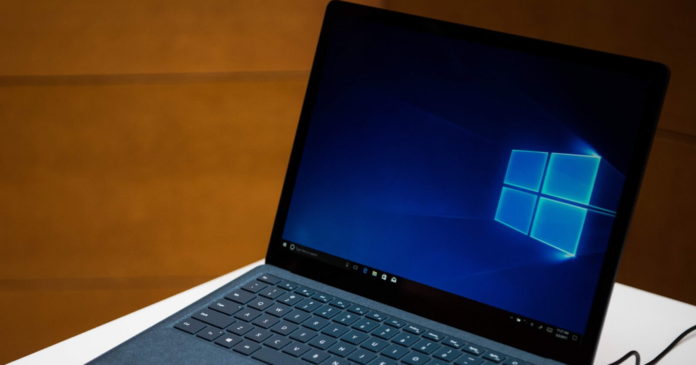 As we reported yesterday, Windows 10 KB5000802 update has been crashing PCs with multiple and endless BSOD. In a statement, Microsoft has now confirmed that the March 2021 cumulative update is causing serious issues for some devices connected to certain printers.
According to reports, nearly all supported versions of Windows 10 are affected, which includes version 20H2, version 2004, version 1909, and even version 1803/1809. In an update to its support document, Microsoft confirmed a number of Blue Screen of Death (BSoD) – or critical system crashes – are caused by March 2021 updates.
Here's a complete list of affected Windows 10 versions and their update KB ID (build numbers):
Windows 10 version 1803 — KB5000809 (OS Build 17134.2087)
Windows 10 version 1809 — KB5000822 (OS Build 17763.1817)
Windows 10 version 1909 — KB5000808 (OS Build 18363.1440)
Windows 10 version 2004 and 20H2 — KB5000802 (OS Builds 19041.867 and 19042.867).
Microsoft noted that users might receive an "APC_INDEX_MISMATCH error" with a blue screen when attempting to print to certain printers in some apps. It's unclear how many printers are affected, but several users told us that they're seeing the issue on printers from Kyocera Ricoh, and others.

This suggests that the problem is not exclusive to a particular printer brand and it's possible that the latest update has compatibility issues with certain printing drivers.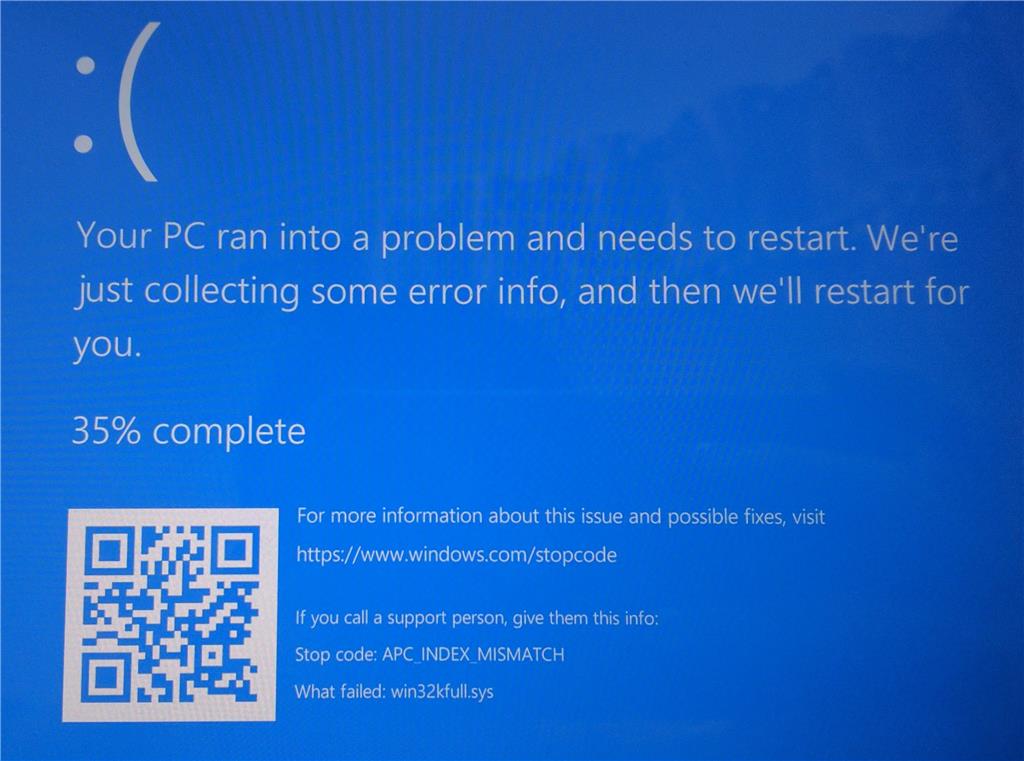 Microsoft is still investigating the problem and more details will be published soon.
How to fix the Blue Screen of Death error
The good news is that there's a relatively simple fix for Blue Screen of Death crashes: uninstall the cumulative updates and pause the updates for at least 7 days or until the problem is fixed by Microsoft.
To do this, open Control Panel > Programs & Features > Viewed installed updates. Select the update and click on 'Uninstall'.
If the process fails via Control Panel, you can also use Command Prompt.
For version 2004/20H2, use the following command:
wusa /uninstall /kb:5000802
For version 1903/1909, use the following command:
wusa /uninstall /kb:5000808
You can use the same command for any version of Windows 10, but make sure that you replace the update numbers after KB with the one that you wish to uninstall.
Update: Microsoft has released emergency updates to fix printer and blue screen issues. If you're affected, head to Windows Update and check for updates again. However, remember that you should only apply the optional update if you use printer or printer drivers.
Once downloaded, reboot the system to finish the installation.