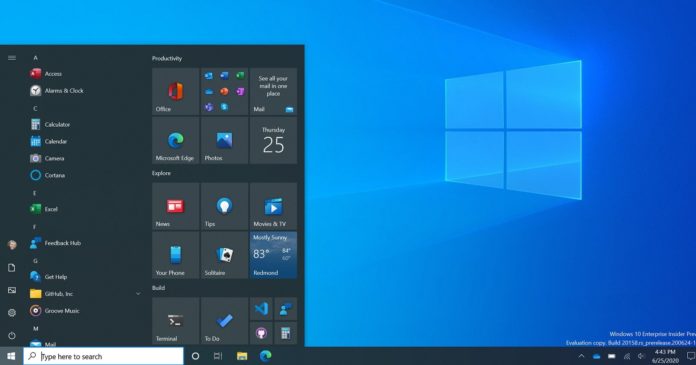 Windows 10 March 2021 update is now available for all supported versions of the operating system – v20H2, v2004 and v1909. March Patch Tuesday comes with gaming optimization, Blue Screen of Death fixes, security improvements for legacy Microsoft Edge, and more.
Windows 10 March 2021 update comes with a long list of security fixes for over 82 vulnerabilities, which includes the bugs marked as 'critical' and 'important'. This includes a zero-day vulnerability reported by Google engineers where hackers abused the Visual Studio project.
Microsoft has also confirmed that it's expanding the rollout of the Adobe Flash Player-killer update. If you still have Flash Player, a new optional update will remove it from your computer.
To install the March 2021 cumulative updates on your PC, simply follow these steps:
Head to the Windows Update page in the Settings app.
Click on the 'Check for updates' button.
Unselect the optional driver updates (if any).
Select 'Download and install'.
Restart your device.
The build number and fixes included in the updates depend on the version of Windows 10 installed on your device. If you're on version 20H2 (which is the latest version), you'll be getting Build 19042.867. For those on version 2004 (May 2020 Update), you'll get the same patch but it will have a different version number – Build 19041.867.
Windows 10 March 2021 cumulative updates:
KB5000803 (Build 14393.4283) for version 1607.
KB5000812 (Build 15063.2679) for version 1703.
KB5000809 (Build 17134.2087) for version 1803.
KB5000822 (Build 17763.1817) for version 1809.
KB5000808 (Build 18363.1440) for version 1909.
KB5000802 (Build 19041.867 and 19042.867) for v2004 and 20H2.
Windows 10 March 2021 cumulative updates overview
March 2021 Patch Tuesday update comes with security fixes and quality improvements only. No new features are included in this release.
According to the changelog, the update comes with unknown security improvements for Office products, Windows user interface and the system process responsible for basic operations.
Build 19042.867 for Windows 10 version 20H2
Windows 10 version 20H2 is getting Build 19042.867 (KB5000802) as part of this month's Patch Tuesday.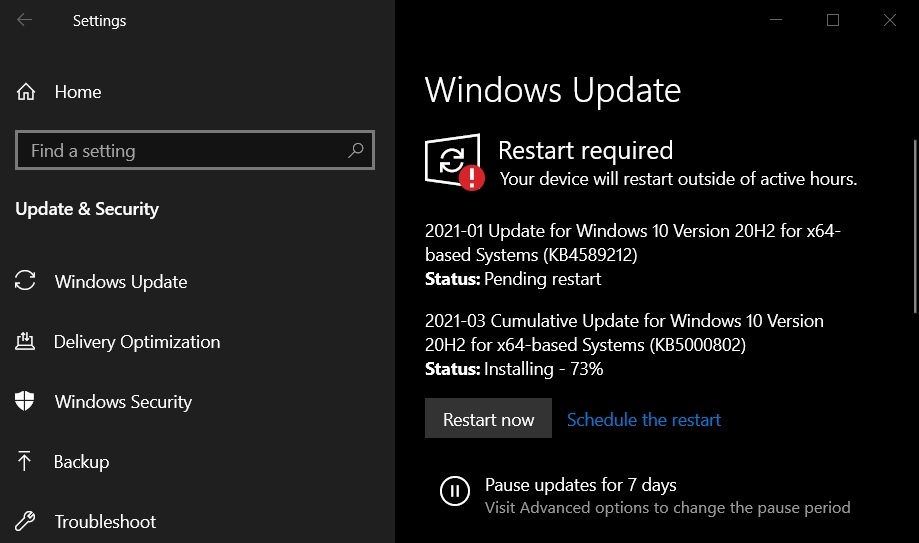 Based on the changelog of the patch and last optional update, here's a list of all important fixes and improvements in this release:
Microsoft says they have fixed game stuttering experienced in some desktop-based games when played in fullscreen.
Microsoft has fixed video playback issues affecting Windows 10 apps, such as Movies & TV and Edge.
The update has fixed issues with refresh rates settings for some monitors.
General performance and gaming improvements.
Windows 10 version 20H2 rollout status as of March 2021
Most of the critical and known issues are now marked as 'fixed' or partially fixed. However, Microsoft is still aware of issues with Input Method Editor (IME) where some characters will not show up in your app.
As most of the bugs are now fixed, Microsoft confirmed that it has started forcing Windows 10 version 20H2 on devices running outdated versions, such as version 1903 or version 1809.
Microsoft is also said to be using machine learning to expand the rollout of the feature update.
Build 18363.1440 for Windows 10 version 1909
For those still using Windows 10 version 1909, Microsoft has published Build 18363.1440 (KB5000808) and it comes with identical bug fixes. Apparently, no new updates were released for Windows 10 version 1903, which has been discontinued.
Microsoft is ending support for old Edge on Windows 10
After releasing these updates, the tech giant reminded both end-users and IT admins that the old Microsoft Edge has been retired with March 2021 Patch Tuesday update and it will no longer receive support from the company beginning on March 10.
If you still have the old Microsoft Edge installed, the next cumulative update will remove the retired browser and install Chromium-based Edge instead. Microsoft recommends that old Edge users make the switch to a supported browser to continue using its web apps and services.
The end of support for Microsoft Edge will affect users of Windows 10 version 20H2, version 2004 and older, which is why Microsoft is warning users about the upcoming change. For those that didn't see the announcement though, Microsoft has begun showing an "end of support" alert to Edge users telling them that they'll need to upgrade.