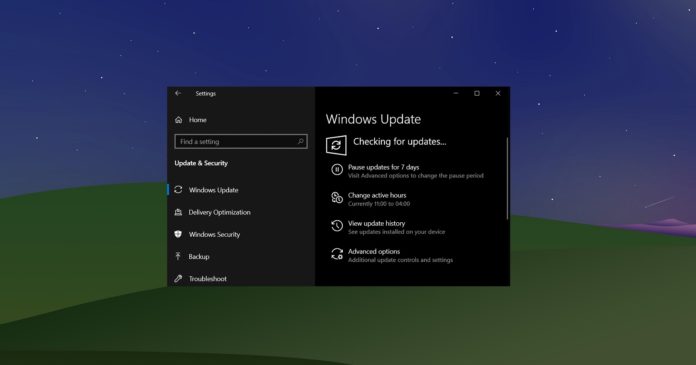 The third cumulative update of the year is now available for Windows 10 version 20H2 and v2004. The patch is rolling out via Windows Update Settings and Microsoft has also published direct download links for Windows 10 KB5000802 offline installers.
KB5000802 is a mandatory 'Patch Tuesday' update and it will advance your computer's OS version to Windows 10 Build 19042.867. If you're using last year's feature update (version 2004), you'll be getting the same patch with the same set of fixes, but it will have a different version number – Windows 10 Build 19041.867.
The build number depends on the version of Windows 10, but changes are the same for everyone. If you check for updates today, you'll get the following update:
2021-03 Cumulative Update for Windows 10 Version 20H2 for x64-based Systems (KB5000802)
Download Links for Windows 10 KB5000802
Windows 10 KB5000802 Direct Download Links: 64-bit and 32-bit (x86).
Windows 10 KB5000802 (Build 19042.867) Full Changelog
Key highlights:
Fixes stuttering in games.
Fixes video playback issues.
Fixes issues with high dynamic range (HDR) displays.
Fixes an issue causing app crashes.
Fixes Blue Screen of Death error.
What's fixed and improved in Windows 10 Build 19042.867
With this month's cumulative update, Microsoft says it has fixed an issue where the Windows 10 setup screen (OOBE) might not render the options correctly. Another bug has been fixed where users notice rendering issues when videos in Movies & TV and other apps on some monitors.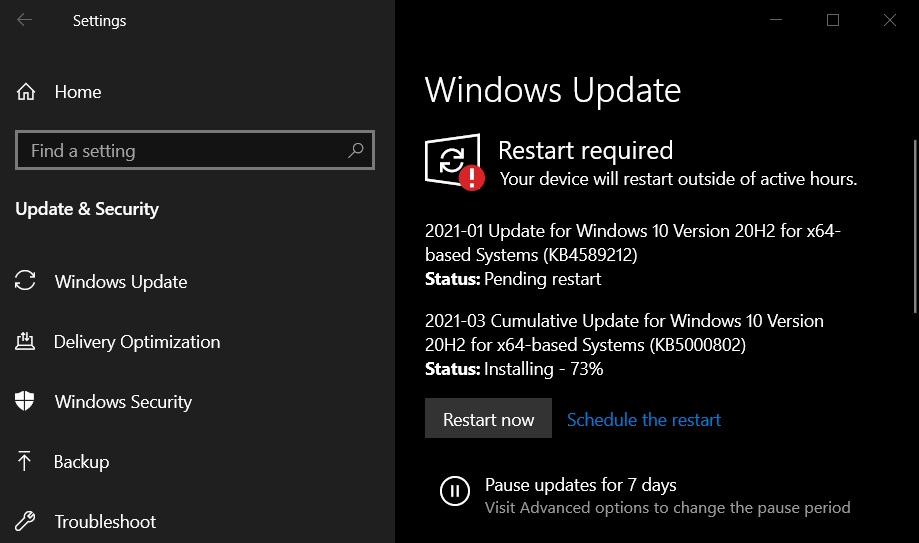 Last year, Microsoft rolled out gaming improvements for Windows 10 and some users have reported that they experiencing performance issues, not boosts, after applying the recent cumulative updates.
According to user complaints, game stuttering appears to be the main issue and the bug is affecting some games.
Windows 10 Build 19042.867 has fixed screen rendering issues after opening games with certain hardware configurations.
The March 2021 cumulative update comes with other bug fixes as well. For example, the tech giant has patched an issue where Desktop Windows Manager (DWM) leaks virtual memory in remote desktop sessions.
Microsoft has resolved an unknown Blue Screen of Death (system crash) that occurs at startup after users enter their credentials.
In terms of security, Microsoft has addressed an issue where print jobs will return errors even after restarting the print spooler service or the operating system. Security improvements are also available for Windows apps, Kernal, Edge Legacy, Windows Media, and more.
Known issues
Microsoft is currently not aware of any known issues in this cumulative update, but it's possible that the update is still plagued with issues that were reported last month.
Last month, Microsoft confirmed that a bug in recent cumulative updates could disable your camera. If you've issues with the webcam, Microsoft recommends uninstalling the update.