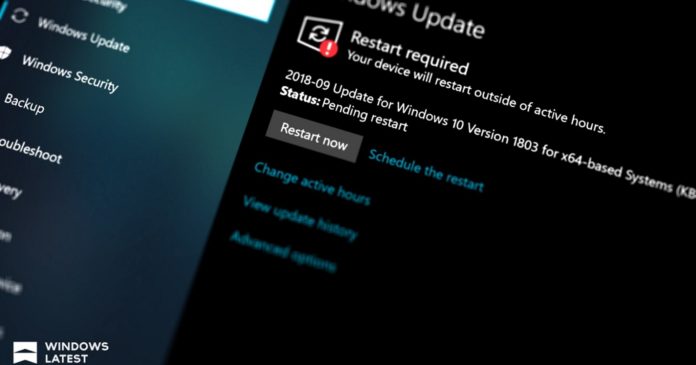 On March 10, 2021, Microsoft started rolling out Windows 10 KB4589212 (Intel Microcode) update to some devices again. While the update designed is for select Intel processors, it will also show up for download on AMD PCs and it cannot be skipped. If you pause the updates today, the download will automatically start when updates are resumed.
Last year, Microsoft said that Windows 10 KB4589212 is for Windows 10 version 2004, version 20H2 (consumer editions) and Windows Servier only. The update also includes all Intel microcode fixes that were already released for the operating system.
The update package seems to have been refreshed and there's a chance that the patch will show up for download even if it's already installed.
As we mentioned at the outset, it is an Intel CPU Microcode update, but Microsoft is also pushing it to AMD CPUs. The update doesn't have any effect on non-Intel CPUs, which means nothing will happen even if it gets downloaded and installed on unsupported Intel and AMD processors.

These Intel Microcode updates are supposed to patch hardware vulnerabilities that also require software and firmware level changes. Microcode updates were first released for  Spectre and Meltdown vulnerabilities that required numerous security updates from Microsoft, Intel and OEMs.
Users can head to the Windows Update page and check for updates to download the updates manually. You can also visit Microsoft Update Catalog here and search for the relevant KB articles.
Other updates for Windows 10
In addition to the Intel microcode update, Microsoft has also published a new cumulative update (KB5000802) for Windows 10 version 20H2 and NET Framework. While the Patch Tuesday update includes general bug fixes and gaming optimization, the latest update for NET Framework has addressed an issue where slowdowns could occur.
Another bug has been fixed where users might notice lag when typing in TextBox with spell-checking enabled. For developers, Microsoft says it has fixed Visual Studio crashes when docking a window within Visual Studio.