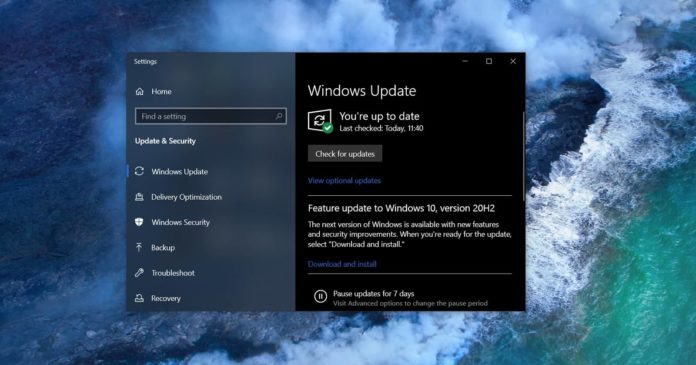 Windows 10 version 21H1 is a minor update and it's due to arrive in the first half of 2021, possibly between May and June 2021. Just like the previous version 20H2 (October 2020 Update), Windows 10's first update of the year will be making small tweaks only.
No major new features will be added at all with Windows 10 version 21H1. Although some changes were present in the October 2020 Update, it looks like version 21H1 is going to ship with security and "quality" improvements only, which includes one new feature for Windows Hello and minor tweaks for enterprises.
Fortunately, Microsoft has now started testing the feature experience pack for Windows 10 21H1. With the feature experience pack, Microsoft is planning to launch new features for the OS outside of the '21H1′ update release.
Microsoft is splitting up key Windows features into smaller downloads and you'll be able to download the experience pack without installing a huge feature update.
This could allow you to download minor new features for File Explorer, Settings, etc. without having to wait for the Sun Valley update.
Today, Microsoft is rolling out Windows Feature Experience Pack 120.2212.3030.0 to those running Windows 10 version 21H1. This update comes with improvements for the software keyboard and it will also improve the reliability of the handwriting input panel.
In the next update, File Explorer will be updated with support for the built-in screenshot tool, so you can directly paste the screenshots and File Explorer will automatically generate a name.
Last year, Microsoft stated that it has only started testing this new process and it will initially include minor improvements. In the next few months, the Redmond giant plans to deliver bigger changes via the feature experience packs.
This would be a notable shift in how Windows 10 is updated and it's possible that Microsoft could also reduce the possibility of major bugs that have hit the software recently.